Theodore Edgecomb trial: Jason Cleereman's widow takes stand
MILWAUKEE - The widow of the Milwaukee attorney shot and killed in September 2020 spent most of Friday, Jan. 21 on the stand as prosecutors near the end of their case in the homicide trial of Theodore Edgecomb.
"I lost the love of my life, my heart, the father of my children," said Evanjelina Cleereman.
Cleereman said she and her husband of more than 20 years, Jason Cleereman, had gone to a bar after work the night of Sept. 22, 2020. Cleereman said she had a glass of wine and her husband had three or four beers. She drove home.
SIGN UP TODAY: Get daily headlines, breaking news emails from FOX6 News
"This bicyclist came out – Marshall and Brady – came off of the sidewalk into my lane, in front of my car. And so I swerved, very quickly, to avoid hitting him," Cleereman said. 
Cleereman said her husband shouted, "what the heck!" – and they continued on. Moments later, the man on the bicycle, Theodore Edgecomb, returned.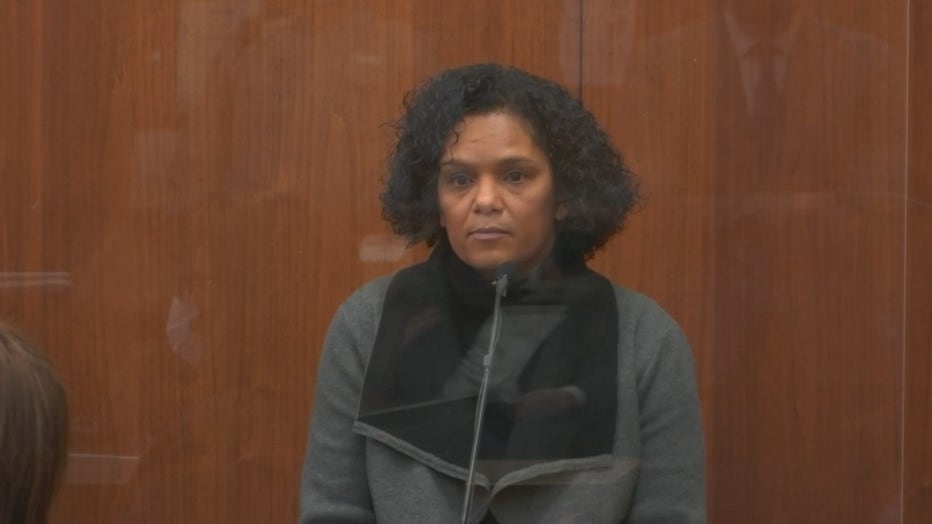 In body camera footage, Evanjelina Cleereman was heard telling officers it was curse words that her husband yelled. The defense claims he yelled racial slurs before Edgecomb rode up on a bike and punched the attorney in the face.
"(Edgecomb) stops at window – says 'were you talking to me?'"Cleereman testified. "My husband looks up and he says, 'yes.' And then the man on the bike violently punches my husband."
Cleereman said her husband realized he was bleeding, the light turned green, and she started driving. She said her husband told her to turn the corner as he wanted to talk to the man. Cleereman said as her husband got out of the car and started towards Edgecomb, Edgecomb was looking at her. 
Surveillance shows Theodore Edgecomb riding a bike as Jason Cleereman's vehicle approaches
Cleereman said she shouted at her husband that the man had a gun, but he did not hear her. 
"And then I knew he was going to shoot my husband, I could just feel it. And then he pulled the trigger," Cleereman said. "All I saw was this man's eyes and the gun, and then I knew he was going to shoot my husband. I could just feel it. then he pulled the trigger on his head."
Cleereman said she thought she was going to be next – only to watch Edgecomb turn and walk away. Shaken, she said she could not unlock her phone to dial anyone and ran to her husband.
"I was definitely in shock," Cleereman said.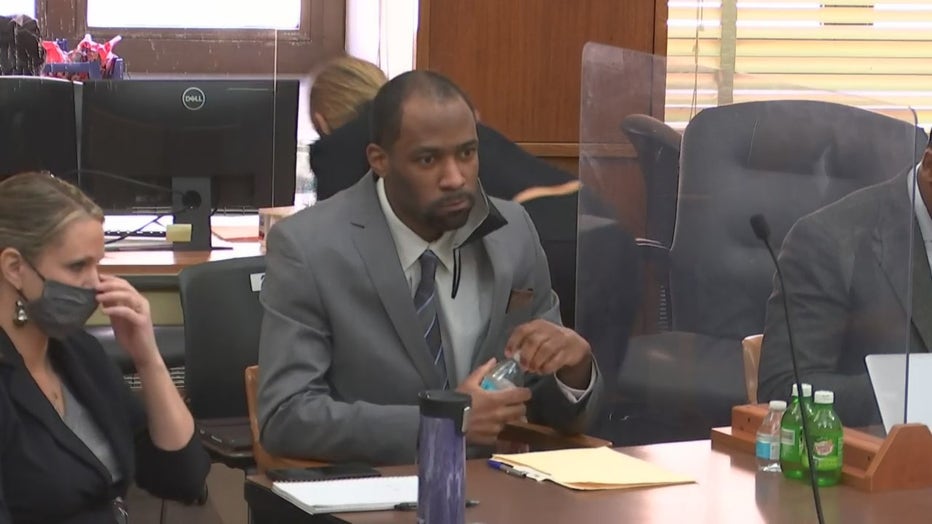 On cross-examination, the defense questioned why Evanjelina Cleereman did not call 911, and why she removed her husband's wallet from his pocket. Prosecutors played video of her sobbing in the back of a police car that night to show how shock may have impacted her actions. 
"I was hoping this was a bad dream. I couldn't believe it. I couldn't believe somebody could do this," she said.
Defense attorneys also questioned Cleereman's recollection compared to what was captured on video – and her lack of emotion at times. She said she had trouble remembering because she is still distraught, but is confident that her husband never called Edgecomb a racial slur.
FREE DOWNLOAD: Get breaking news alerts in the FOX6 News app for iOS or Android
The jury of 14 is now down to 13 – with 11 women and two men. That is because one juror was excused for a family emergency.
Prosecutors said they have four-to-five more witnesses to call on Monday. Then it will be the defense's turn. The defensive indicated Edgecomb himself will take the stand to tell his side of the story.
The trial was expected to last until Monday, Jan. 24. However, Judge David Borowski said it could be extended into Tuesday.