Storm damage in Sheboygan; trees, electrical wires down
SHEBOYGAN, Wis. - Wild winds plowed through Sheboygan and tore down trees Wednesday, June 15. Some slammed into homes.
It was one of the hardest-hit areas in southeast Wisconsin, and thousands were without power Thursday as a result of the storms.
Thankfully, no one was hurt, and Sheboygan came together Thursday to clean up.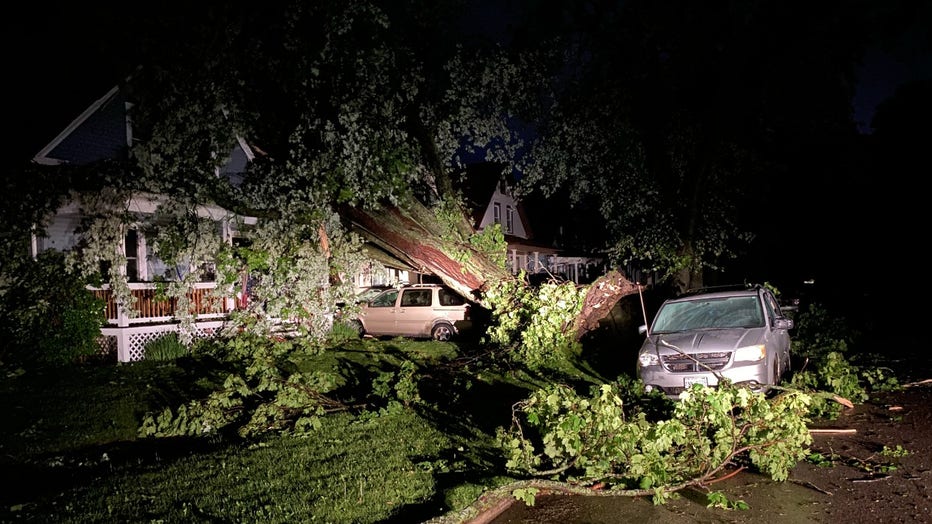 Sheboygan survived some close calls.
"I was in a little shock," said Jennifer Schmidt.
A tree branch shot through Schmidt and her dog, Bosco's, bedroom ceiling.
"I was a little scared," said Schmidt. "I have great neighbors. When I ran out, they brought me over to their house."
SIGN UP TODAY: Get daily headlines, breaking news emails from FOX6 News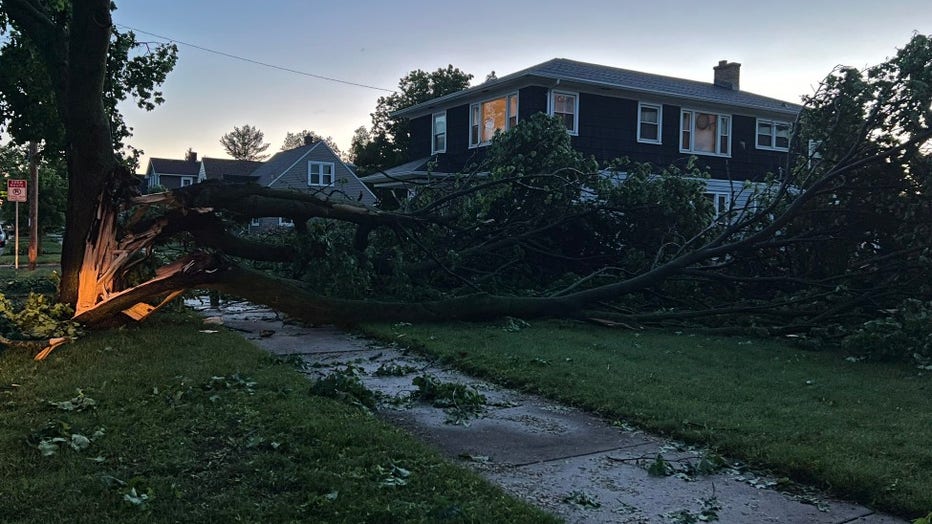 A block away on 8th Street, there was another close call.
"I've never seen a storm like this in Sheboygan ever," said Dena Lazo. "It is just crazy. The tree went like, 'ssshppp,' and the branches went into window."
Lazo's 14-year-old daughter's bed was right by that window.
"Right up there above the porch. Oh my goodness, the branch is up there on top," said Lazo. "That could have went right through her window. Oh my gosh, the window is right up there."
And there was a third close call.
"I don't know about scared, but a little bit shaken up," said Brian Free. "More like, 'Wow. What just happened?' And it happened so fast. It was seemingly like 30 to 45 seconds, and everything was down and the winds were subsiding."
A man came to his door who survived a tree falling around his car.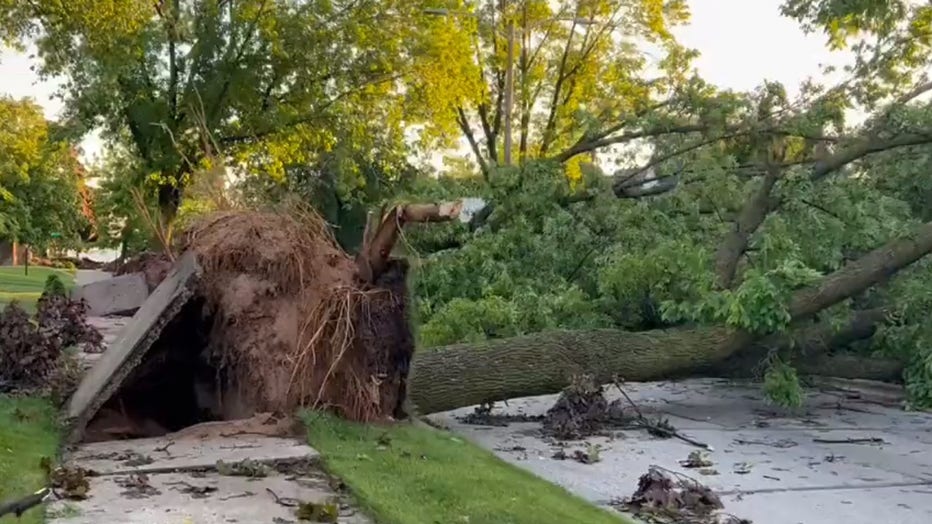 "Six feet forward, six feet back, he would have been crushed," said Free. "If you go look, his vehicle is virtually unscratched. Someone was looking out for him."
The fire department said they responded to more than 60 calls in a two-hour span for fire alarms, trees down, wires down and other incidents.
"No one got hurt, and that's the important part," said Peter Senkbeil. "There's a leak in there, and my door probably needs to be replaced, but that can get fixed. People can't."
Sheboygan residents came together Thursday to clean up after the wild wind.
"I feel lucky to live in such a great community," said Schmidt. "They started taking it down right away. All the neighbors came over to see if I'm OK."
As of Thursday afternoon, about 3,500 were still without power. Alliant Energy officials said crews were working to get people back online, with a goal of restoring power to all customers by 8 p.m. Friday.