Shooting outside El Rey; Milwaukee police say 2 dead, 1 wounded
MILWAUKEE - Milwaukee police were called to a triple shooting near El Rey on the city's south side Saturday morning, July 9. Two people died, including the suspect.
At the store near Cesar Chavez Drive and Walker Street, police said the suspect started to cause a disturbance around 10:30 a.m.
Two security guards chased the suspect into the parking lot. Police said the suspect then started to shoot at the armed security guards, one of whom shot back.
SIGN UP TODAY: Get daily headlines, breaking news emails from FOX6 News
What Laura Vazquez thought would be a typical shopping day turned out to be something she will never forget.
"I come here a lot, almost every day," she said. "I heard like 'boom, boom' – couple shots – I wasn't sure if it was a shot"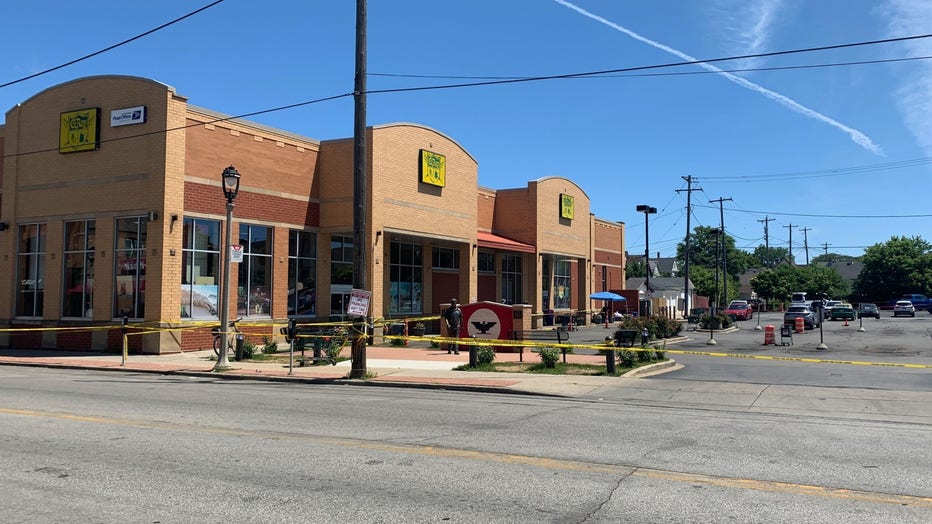 Shooting scene outside El Rey on Cesar Chavez Drive
The suspect, an "unidentified" man, died. One of the security guards, a 59-year-old Milwaukee man, lost his life. Family identified the security guard as Anthony "Tony" James Nolden.
"He was just doing his job, working – that's all," Vasquez said. "He was a very nice guy. Everyone knew him. He was happy every day."
Anthony "Tony" James Nolden (photo provided by family)
The third person who was shot, a bystander identified as a 41-year-old Milwaukee woman, had minor injuries.
"We can't even go the store thinking what's going to happen. If I should go to store, am I going to be fine? We don't know that," said Vasquez.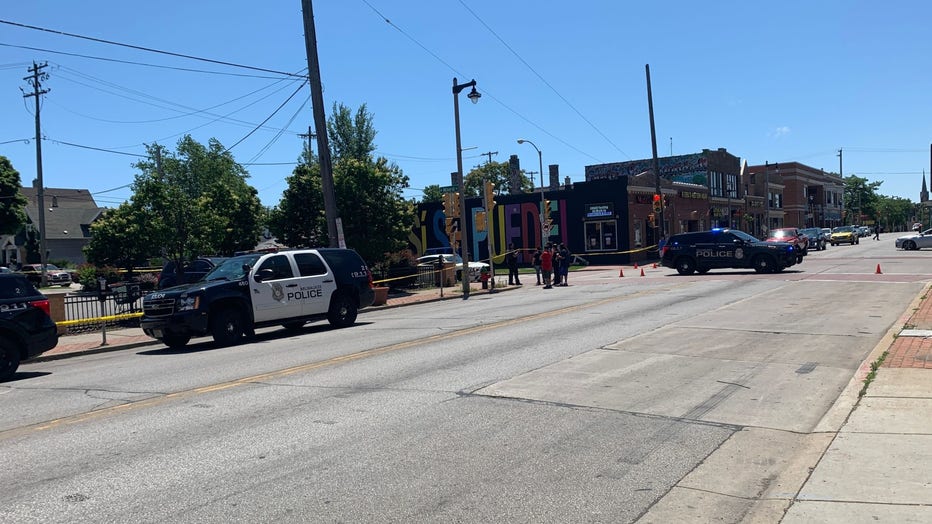 Shooting scene outside El Rey on Cesar Chavez Drive
The investigation is ongoing, police said, and the case will be referred to the Milwaukee County District Attorney's Office for review. It is unclear how the fight started.
The owners of El Rey have not said when the store will reopen.
FREE DOWNLOAD: Get breaking news alerts in the FOX6 News app for iOS or Android.
Statement from El Rey:
"We are devastated by the violent act which led to a senseless loss of life this morning. This horrible event not only happened in the community we love, but outside of our grocery store.
"Our deepest appreciation goes out to the security team, who bravely put their lives on the line to prevent this tragedy from escalating and potentially becoming an even worse situation. And we thank each first responder as their actions helped to stabilize the scene and our neighborhood.
"We are proactively working with law enforcement as they conduct a standard investigation. Due to the ongoing nature of the investigation, we cannot provide further comment at this time. Just know that the entire El Rey family is heartbroken by this senseless act and thankful for the support of our community."