RCSO: 'Sick pervert' faces 200+ sex assault charges, victims 10-40
RACINE, Wis. - An alleged sexual predator faces more than 200 charges, accused of drugging and sexually assaulting his victims in incidents authorities say he filmed. Several victims have already come forward, but authorities believe there are more. 
Racine County Sheriff Christopher Schmaling described the case against Shane Stanger, 46, as one of the most heinous he's investigated, saying during a press conference Wednesday, March 24 the "sick pervert needs to be held accountable for what he's been doing."
"This is despicable," said Sheriff Schmaling.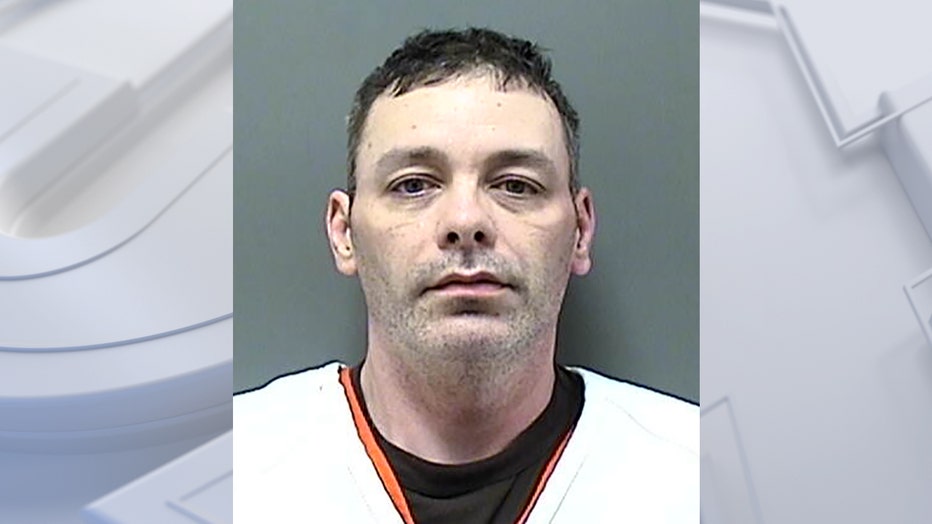 Schmaling said deputies responded to a sexual assault complaint in Rochester, Wisconsin on Feb. 28. Deputies learned that the victim found numerous videos on a laptop of herself being sexually assaulted. The victim said she had no recollection of the assaults and believed she was drugged. The victim made a copy of the videos and turned them over to deputies.
Subsequently, an investigation into Stanger's computer and cellphone was launched. Authorities uncovered numerous videos showing assaults of the original victim, as well as videos of an assault to two other victims -- one adult and one juvenile. There were also "several" videos of victims showering or using the restroom, recorded without their permission. 
Sheriff Schmaling added that victims range in age from 10 to 40 years old.
Stanger is being held in the Racine County Jail. His most current address is listed in Davenport, Iowa.
"This is a man who, between Iowa and Wisconsin and God only knows where else in our country, is victimizing people," said Sheriff Schmaling.
The pending charges, totaling 195, are as follows:
Second-degree sexual assault of an unconscious victim (87 counts)
Third-degree sexual assault (four counts)
Possession of child pornography (two counts)
Representations depicting nudity, person under 18 (three counts)
Representations depicting nudity (50 counts)
Invasion of privacy (49 counts)
On Wednesday, Schmaling noted the number of pending charges now sits above 200.
"And I fully expect this 200+ counts is just the tip of the iceberg," said Schmaling.
Schmaling commended the original victim's courage in coming forward, and urged others to do the same.
"If she is listening today, I want to tell her thank you on behalf of potentially many, many victims," said Schmaling. "The betterment of that is when we can take a creep like this off the streets and keep him behind bars where he belongs."
This investigation remains ongoing. If you know Stanger and recall an encounter with him, authorities want to hear from you. 
"I would ask any of our citizens, should they have any complaints, and they recognize this individual as somebody they may have encountered, or they feel they may have been drugged, or they don't remember an encounter they had with him, please give us a call," said Schmaling. "Let's sort it out. Your call can be anonymous. We want to know what happened."
Two investigators with the Racine County Sheriff's Office have been assigned to this case. They can be reached at 262-636-3175 or 262-886-8443. Phone calls will remain confidential.