Racine drug bust uncovers marijuana edibles, vape cartridges
RACINE, Wis. - The Racine County Sheriff's Office announced a significant drug bust in the city of Racine on Wednesday, Jan. 27. Among the cache recovered was a significant amount of marijuana edibles that officials say could easily be mistaken for candy.
The Racine County Sheriff's Metro Drug Unit along with the Postal Inspection Service executed a search warrant at a residence near Marquette Street and Prospect Street in Racine around 11 a.m. on Wednesday.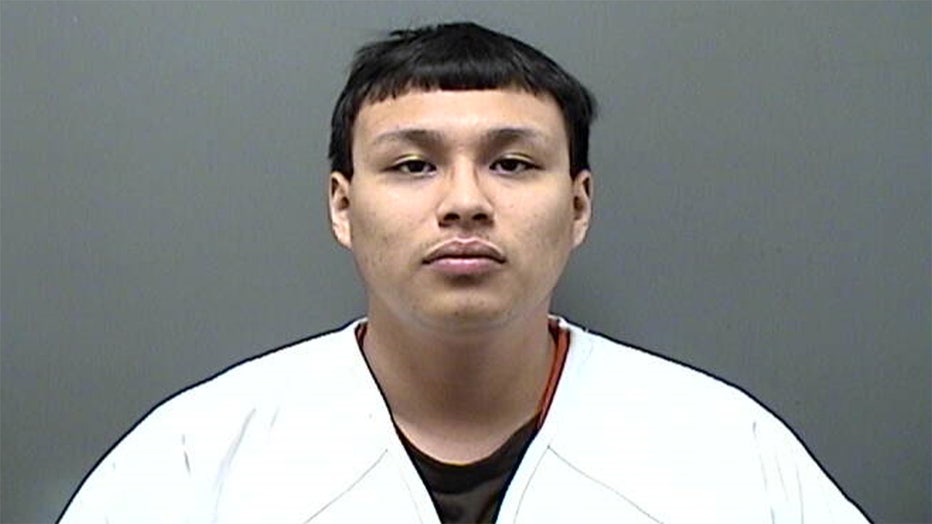 Investigators developed information that the suspect, 20-year-old Anthony Luna, was involved in the sales of marijuana.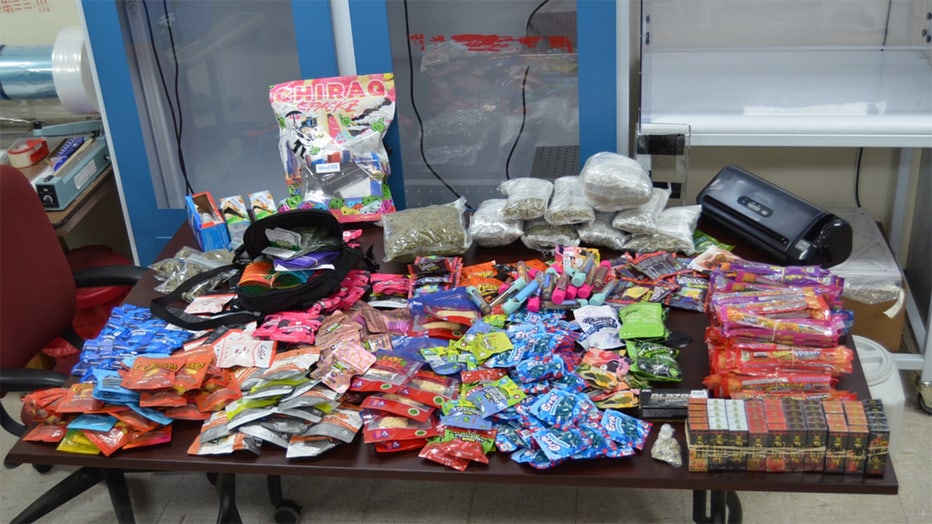 Drug bust at residents on Marquette Street in Racine
During a search of the residence, Metro Agents located the following: 
3394 (7 1/2 lbs) grams of green marijuana

46 1/2 lbs of assorted marijuana edibles

53 marijuana vape cartridges

5 grams of psilocybin (mushrooms)

Digital scale

Packaging materials

Food saver vacuum sealer

Numerous labels/THC stickers

One box of 9mm ammunition
The estimated street value of the confiscated drugs is approximately $40,000. 
Drug bust at residents on Marquette Street in Racine
"Look at some of this packaging. It looks like a really nice treat for a kid or an adult for that matter but if you're looking very very carefully, this one doesn't even have the green leaf on it. If just has a white background with some black lettering that says 600mg THC," said Racine County Sheriff Christopher Schmaling.
Officials say there was also a 15-month-old child in the residence. Racine County Human Services Department was contacted and responded under the drug endangered children protocol. The child was removed from the home and safely turned over to family members.
"When we inject a child into that scenario where they just simply don't know any better, it's shameful. It's sad," Schmaling said.
Luna's attorney had this to say in court on Friday. 
"He certainly knows the seriousness of what's being alleged here and we've asked that he has the opportunity to show that he takes the matter seriously by attending court from outside the community," said Alexander Kostal, Luna's attorney.
FREE DOWNLOAD: Get breaking news alerts in the FOX6 News app for iOS or Android
Luna is jailed on the following charges:   
Possession of marijuana with intent to deliver

Keeper of a drug place

Possession of drug paraphernalia

Child neglect (ref child in the residence)
Luna's cash bond was set at $10,000.