Protect Our Rights Milwaukee rally outside Planned Parenthood
MILWAUKEE - Hundreds gathered outside a Planned Parenthood office for a pro-choice rally in downtown Milwaukee Sunday, June 26. Demonstrations have been held across the country after the Supreme Court's landmark decision to overturn Roe v. Wade.
Organizers said this was just the first of many.
SIGN UP TODAY: Get daily headlines, breaking news emails from FOX6 News
A map shows where each state stands now that Roe v. Wade has been overturned. Wisconsin is labeled as "potentially illegal."
Both pro-choice and pro-life groups are turning their focus to the status of Wisconsin's law.
Written in 1849, the year after Wisconsin joined the Union, Wisconsin state law bans abortions unless the pregnancy threatens the mother's life.
On Sunday, outside a Planned Parenthood office in Milwaukee, a pro-life group said that doesn't fit modern needs, while a pro-life group said if state prosecutors won't enforce that law, then it's time to elect people who will.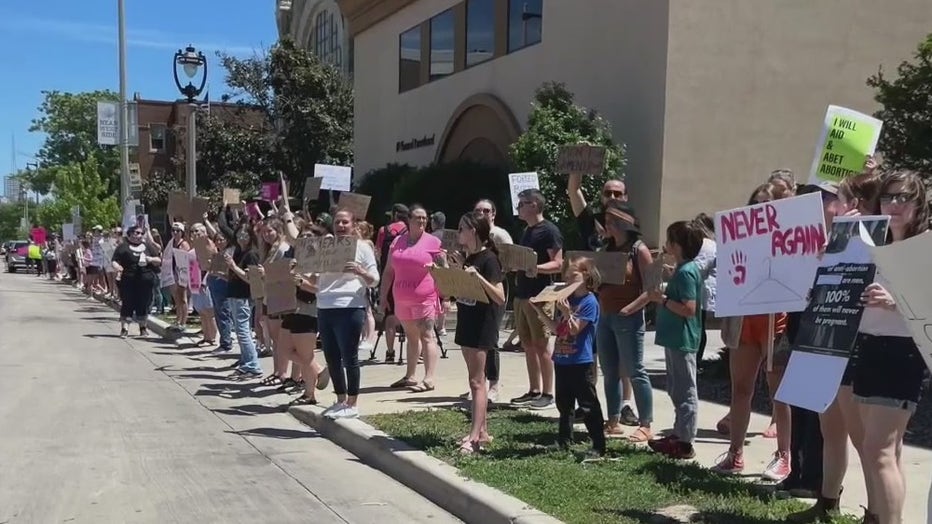 Outside the very clinic that provided Milwaukee mothers a choice for nearly 50 years, hundreds of men and women lined the sidewalk with signs, chanting pro-choice messages.
"There's a lot of grief," said Jennifer Clark. "There's a lot of anger."
"To see it get overturned, I just want future generations to have the same protections that we had," said LuAnn Bird.
Clark started the "Protect Our Rights Milwaukee" group on Facebook. With rallies like Sunday's, she's hoping to share why she views abortions as a woman's essential right and use what's happening to elect pro-choice leaders come fall.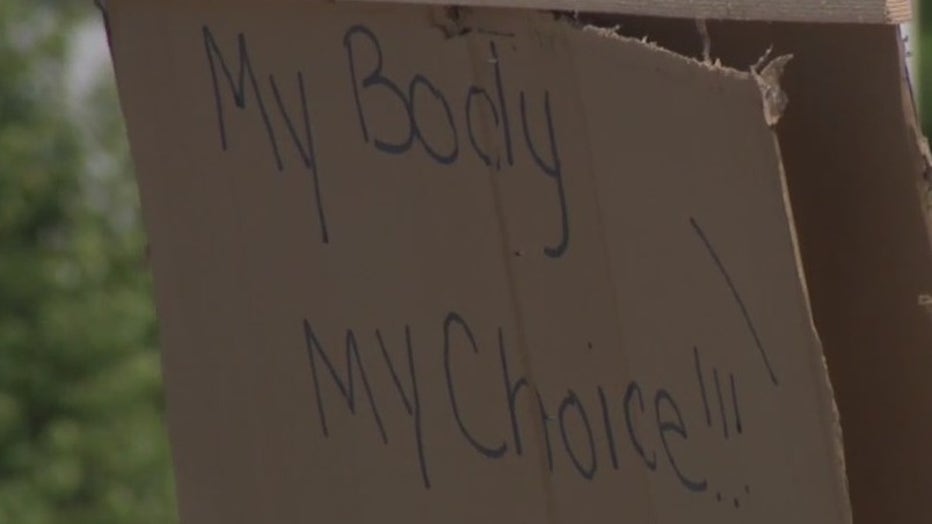 "I am not OK with going back in time to a place where only straight, white, Christian men were making the rules," said Clark. "We can't have that. We can't let that happen, so these elections are vital."
On the other side of the debate, those with "Wisconsin Right to Life," a pro-life advocacy group, said they, too, are focusing on building momentum toward the elections.
"I think we have to look to the fall elections as our next opportunity to elect leaders who are pro-life who would enforce the law or potentially sign into law new pro-life protections," said Gracie Skogman.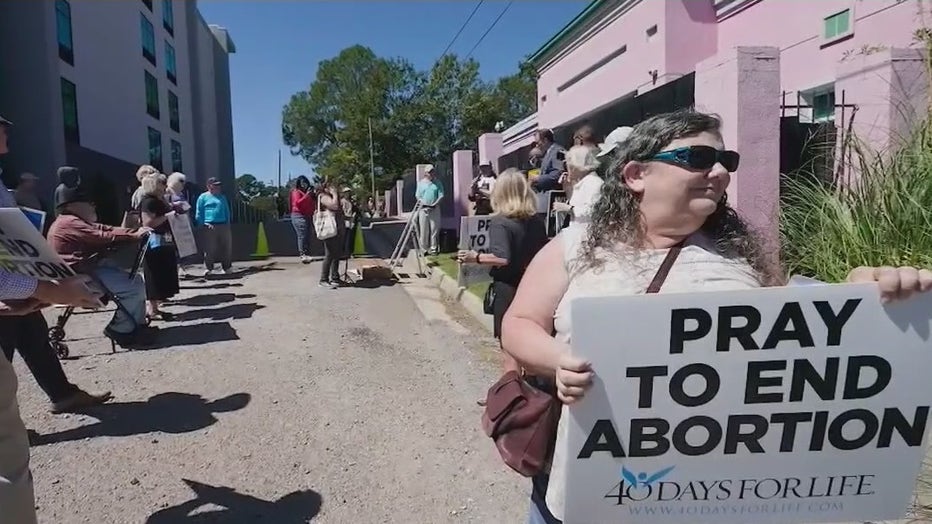 Skogman said the group will celebrate the change they've been working to see since the day after Roe was decided.
"A very exciting time to be pro-life here in Wisconsin," said Skogman. 
Skogman said Wisconsin Right to Life would like to see the Supreme Court of Wisconsin clearly state there is no right to an abortion in the Wisconsin Constitution.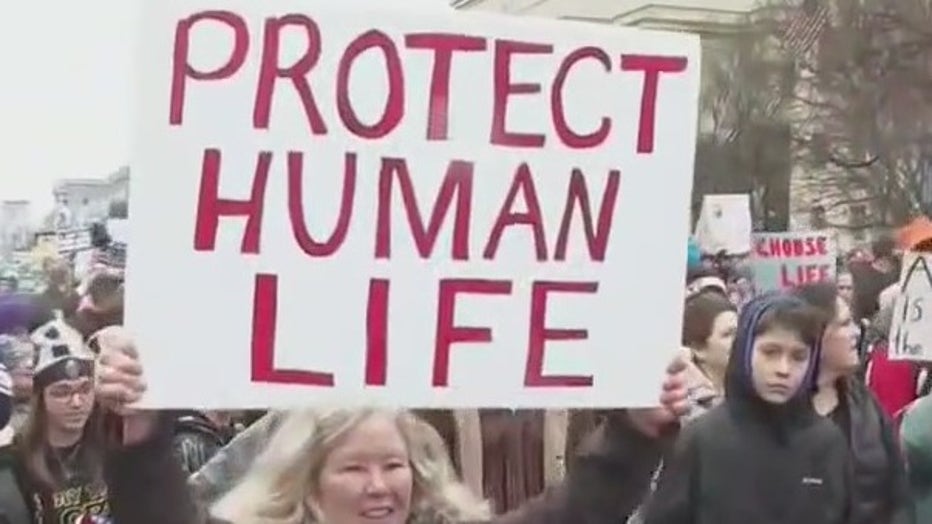 Meanwhile, "Protect Our Rights Milwaukee" is organizing future rallies, including one on Independence Day. Clark said it doesn't feel appropriate to celebrate this year.