Polygraph test proposed to pre-screen police recruits
MILWAUKEE - Police and community relations have been under a microscope following incidents of police brutality across the nation -- and in southeastern Wisconsin. 
One initiative now recommends screening police recruits with a polygraph examination to identify racial bias and prejudice before they're given a badge.
The matter was even briefly addressed in a Milwaukee Fire and Police Commission (FPC) committee meeting on Thursday, Jan. 14.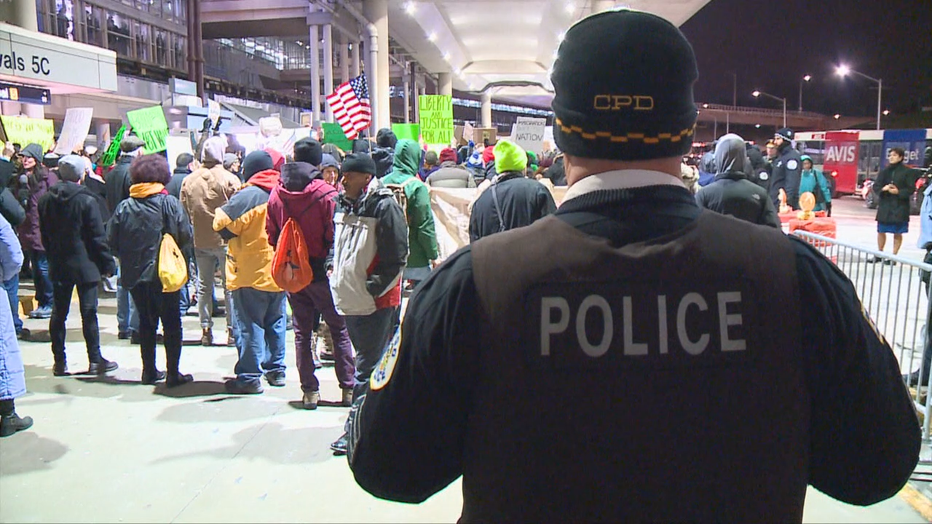 The proposal comes in response to concerns over systemic racism. The Prejudicial Conduct and Hate Crimes Identification Initiative offers this suggestion to police departments across the nation: Pre-screen recruits with a single-issue polygraph test before they're hired, using a third party. 
"We call it just one more tool for the toolbox," said James Stern, retired FBI supervisory special agent and Army veteran.
The proposal was drafted in part by Stern, along with other partners at Justice Is Equal, who carry decades of experience in law enforcement.
"Before you put a uniform on, a badge and a gun on... We can see if they have any sort of prior animus and have acted violently toward that prejudicial conduct," Stern said. "Potentially the department could eliminate that person as a candidate."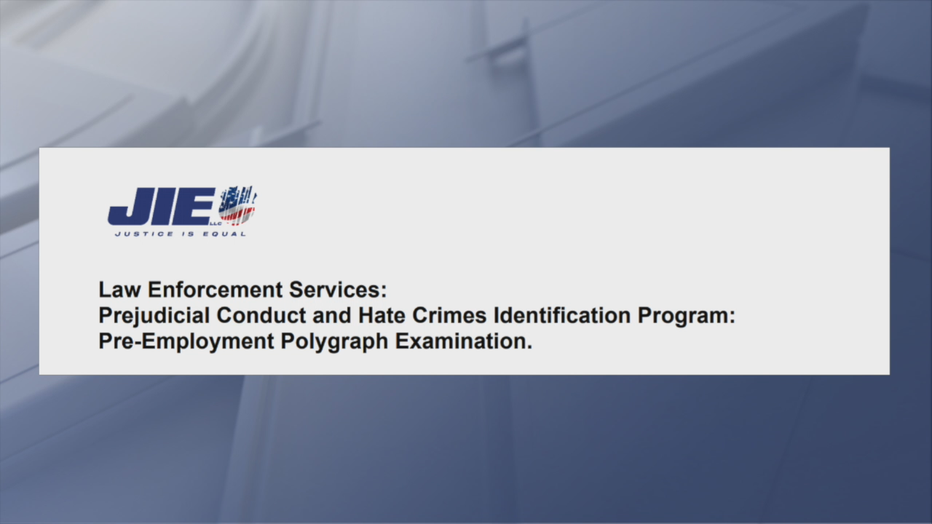 "We figure we would talk to the candidates about sensitive issues like prejudices. We've all said and done things we are not proud of, but have we ever acted on them?" said Robert Moore, retired FBI supervisory special agent.
Moore and Stern have both served as FBI Polygraph Examiners. In this case, they say the goal of adminstering lie detector tests is to 'weed out' officers with racial bias. 
"Given the current climate, we think the public is looking for a level of comfort and security at this point," said Norm Embry, retired FBI assistant special agent in charge and Justice is Equal senior advisor.
They tell FOX6 News it wouldn't be the answer to everything -- just one aspect.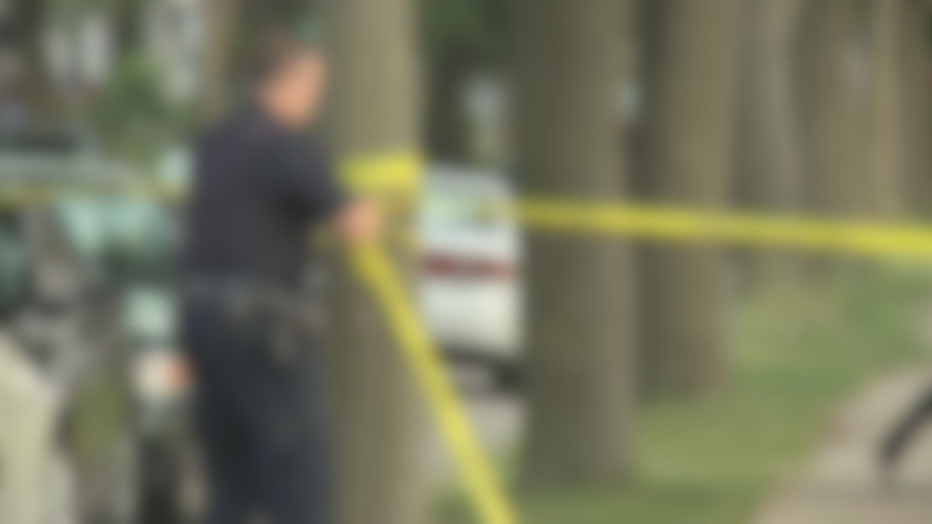 Thursday night, the proposal made its way onto the FPC Testing and Recruiting Committee meeting agenda -- where it was ultimately tabled.
"Is the Milwaukee Police Department looking to move forward with this particular initiative? We would decline at this time, but full disclosure, neither the chief nor any of my colleagues were familiar with this," said Nick DeSiato, Milwaukee Police Department chief of staff.
"I think it's appropriate that we defer this until the new administration, or the current administration reviews the information," FPC Chair Nelson Soler said.
Soler told FOX6 News this item was requested by the previous MPD administration -- and that the current administration does not have interest in moving forward with it at this time. 
FREE DOWNLOAD: Get breaking news alerts in the FOX6 News app for iOS or Android.