Milwaukee winter storm takes down trees: 'It came down heavy'
MILWAUKEE - People were still cleaning up from the winter storm March 9-10 with more snow on the way Saturday night, March 11 and Sunday.
The streets of Milwaukee were littered with heavy, snow-toppled tree limbs. The trees were downed as a result of an intense snowstorm that affected the area.
"OK, I'm going to get ready to work," said Myron Dorshak. "I've got my nice, steel chainsaw."
Winter is typically downtime for arborists, but Dorshak, co-owner of Dorshak Tree Specialists, had a lot on his plate after the storm.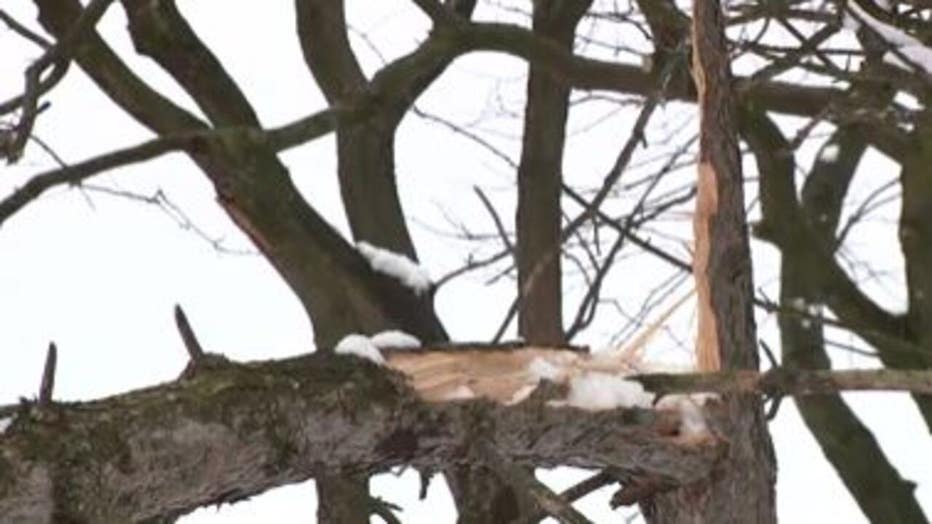 The crews began work Thursday evening.
"Beautiful sight, but not so well for the trees," said Dorshak.
There were more than two dozen calls about tree limbs falling in the Whitefish Bay area due to the heavy snow.
SIGN UP TODAY: Get daily headlines, breaking news emails from FOX6 News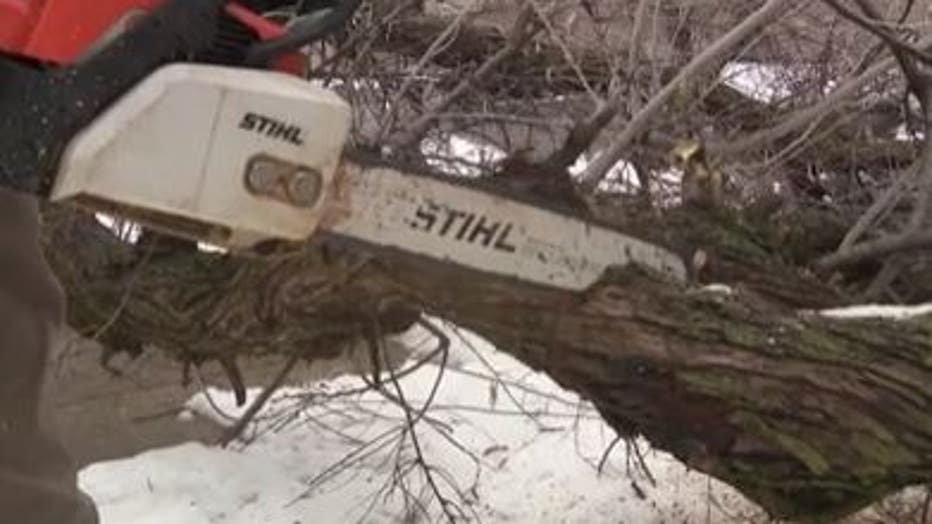 Wauwatosa crews received more than 150 reports of tree issues.
"It came down heavy, heavy and wet, and it put stress on these trees," Dorshak said.
Milwaukee's Department of Public Works continued to respond to branches down Friday night.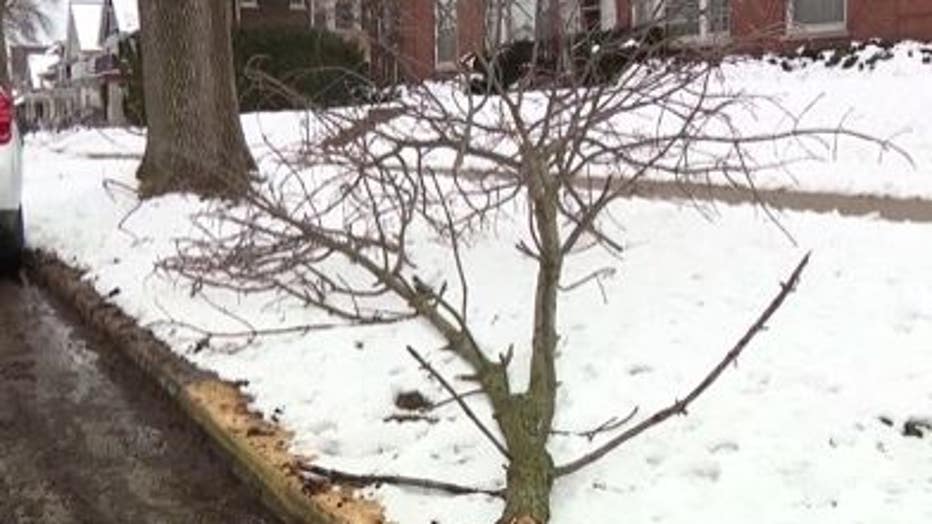 "If it's your tree that lands on the sidewalk or the street, they don't clean it up," said Dorshak. "That's up to you."
For Dorshak, it was work.
"I got sawdust all over me. I'm plowing, and I'm doing trees," Dorshak said.
The city of Milwaukee didn't immediately share what people should do if they have brush or tree limbs. Whitefish Bay officials said people should report broken or hanging limbs to the Village Hall.