Milwaukee Police Department Community Report; initiatives revealed
MILWAUKEE - The Milwaukee Police Department wants your feedback. Officials released on Friday, June 10 the department's first Community Report that includes strategies, initiatives, and partnerships to help solve crime in the city. 
Milwaukee has been dealing with record years of homicides, shootings, increases in fully automatic firearms, reckless driving, and historically high numbers of auto thefts. Now, it is all summarized in a comprehensive report just released. Milwaukee Police Chief Jeffrey Norman said the report is broken down into three crime categories – violent crime, reckless driving, and auto thefts.
"In each category, we address the relevant data, key strategies and partnerships, and the role of the community," Norman said. "We ask that you read through this Community Report, digest it, think about it, ask yourself -- how we can all make the community safer, and how would you do that better together."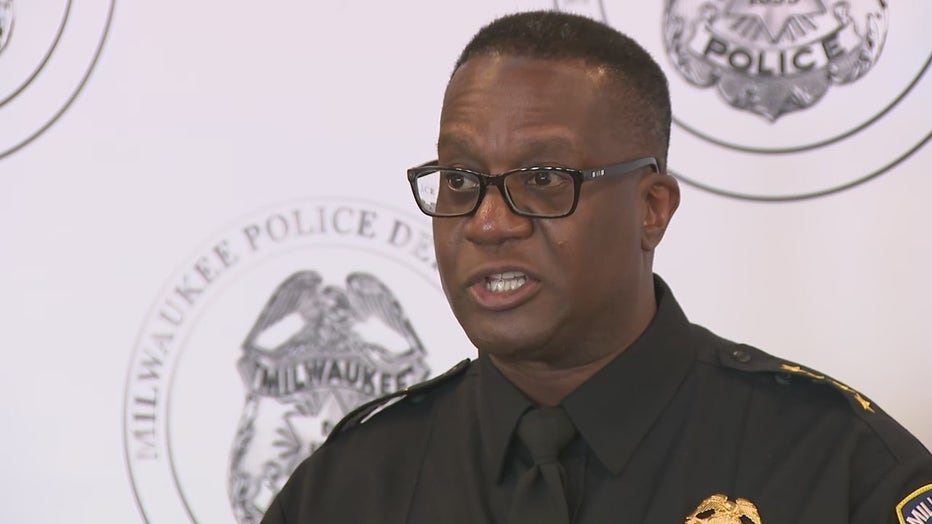 Milwaukee Police Chief Jeffrey Norman
The 43-page document outlines challenges like a lower crime clearance rate, fewer staff. It also outlines solutions like new technology, hiring more civilians, bolstering programs already in place, and starting new ones. 
SIGN UP TODAY: Get daily headlines, breaking news emails from FOX6 News
"I've spoken about everyone in the community taking responsibility; stepping up, everyone. Be it the police, be it teachers, preachers, parents, mentors, friends to be a part of the solution," said Milwaukee Mayor Cavalier Johnson. "Nobody is sugar-coating the fact that we've got continuing public safety issues that we're facing in Milwaukee. We've got serious challenges to resolve."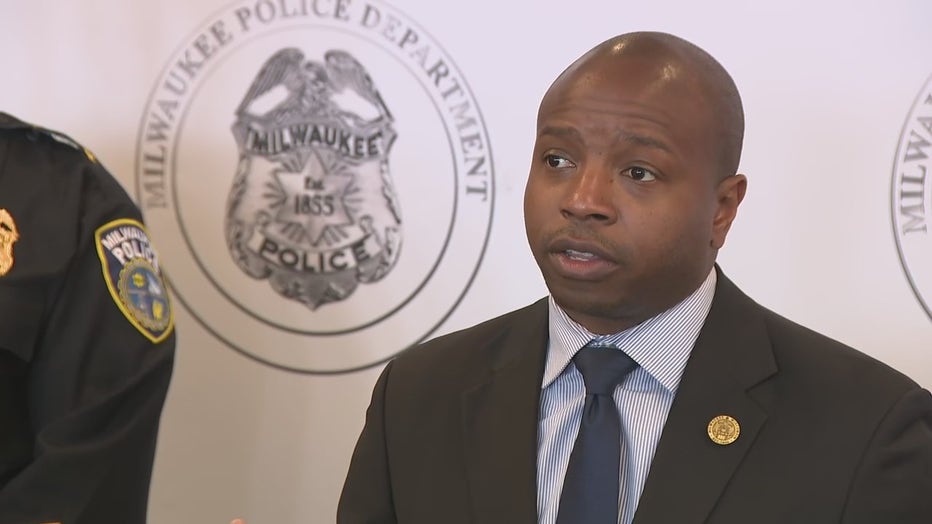 Milwaukee Mayor Cavalier Johnson
The Community Report has been a work in progress since the start of this year. It details what role the community plays in reducing crime. 
FREE DOWNLOAD: Get breaking news alerts in the FOX6 News app for iOS or Android
"I will say, this is a report to be digested by you all, the public -- and there is opportunities because won't know it all," the police chief said. "We always say, 'If you're the smartest person in the room, you're in the wrong room.' And so we're looking for that feedback. And that's why it's going to be sent out, not only through our social media sites, but hopefully you can spread the word, of being able to look at it, digest it, give us feedback that there is something we should be improving on."
Following the release of the Community Report, FOX6 News had questions about reckless driving, tow policies, and over-policing concerns. But we did not get to ask those questions in-person because MPD would not release the report until after the news conference.