Milwaukee police in-custody death, 2 officers charged
MILWAUKEE - Two Milwaukee police officers have been criminally charged in connection to the in-custody death of Keishon Thomas that happened in February 2022.
Donald Krueger is charged with one felony count of abuse of a resident in a penal facility. Marco Lopez is charged with one felony count of misconduct in public office (false entry).
In a statement, MPD said both men were placed on full suspension at the time. Krueger retired in November 2022 with 25 years of service. Lopez has over 12 years of service and remains suspended.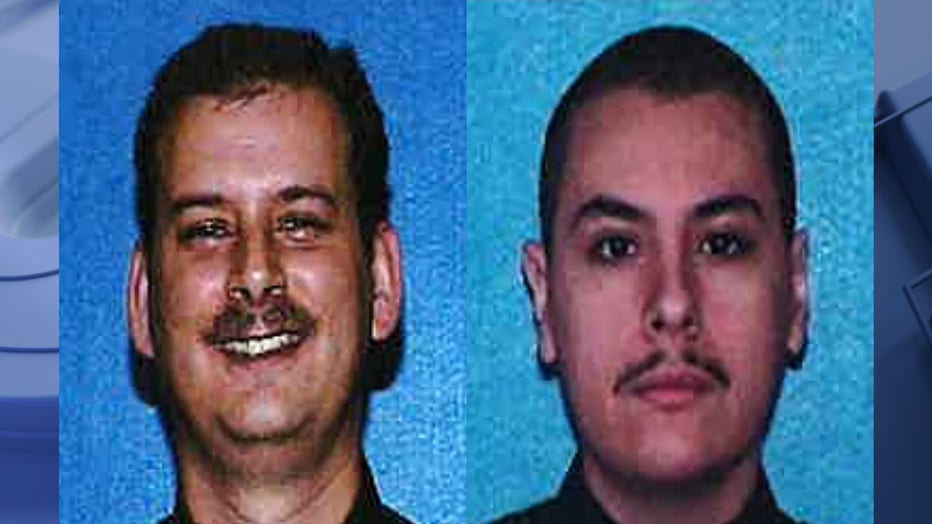 Donald Krueger; Marco Lopez
Thomas was taken into custody after being pulled over for a moving violation just before 2 a.m. Wednesday, Feb. 23, 2022 near 20th and Capitol. He had a bench warrant for theft two years ago.
Thomas was placed in a holding cell without incident around 3 a.m. During a cell block check around 6 p.m., an officer noticed Thomas was not breathing. Despite life-saving attempts, he was pronounced dead at Police District 5 shortly after 6 p.m.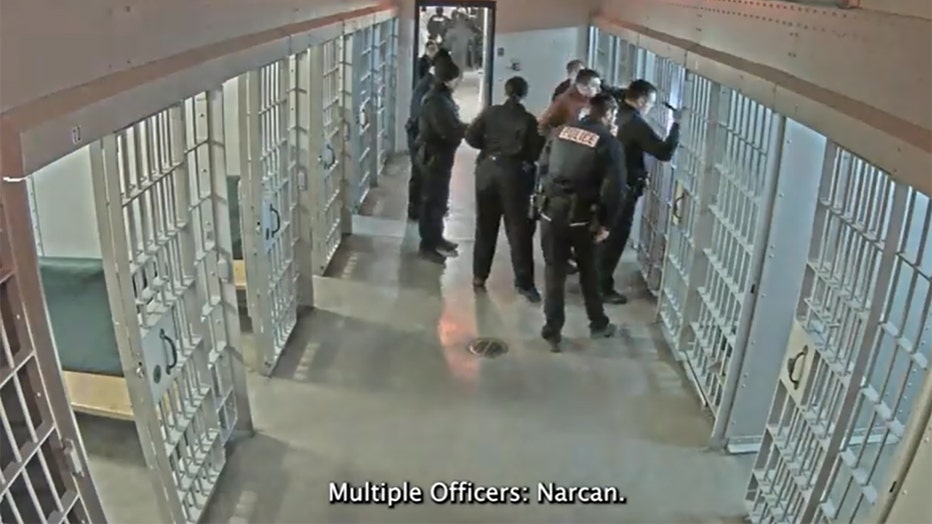 Officers respond to cell where Keishon Thomas was found not breathing
A report from the medical examiner's office shows that the cause of death was "acute mixed drug intoxication.
The arresting officer's body camera video showed Thomas was taken into custody without incident. Later, however, when police removed Thomas from the squad at District 5, the video shows what appears to be a clear plastic baggie on the floorboard of the vehicle. Additionally, there is a white rock-like substance which appears to be drugs that can be seen on the seat Thomas was sitting on. 
SIGN UP TODAY: Get daily headlines, breaking news emails from FOX6 News
The video then shows Thomas lunge toward that substance and an officer is heard saying: "He is trying to eat it, he is trying to eat it." The video then shows the officer pulling Thomas away before he is able to ingest the substance. The video then depicts the following exchange:
Officer: "OK, so there's one rock, where's the other one?"
Thomas: "I have no more, I ate them."
Officer: "You ate them?"
Thomas: "I ate the little, the little smoke I had."
At that point, Thomas was led to the desk in the garage area where the search continued, and it appeared as if more drugs were located in his left front pocket. Thomas stated, "Weed that I eat" and, "But honestly, I only had one piece." Thomas was then led by officers from the garage to the holding room, according to the criminal complaint. 
A routine medical questionnaire was then administered, during which Thomas appeared alert. The health screen was conducted by Krueger and all the health screening questions were addressed. However, nowhere in the health screen does Krueger note that Thomas admitted to ingesting drugs, according to the complaint.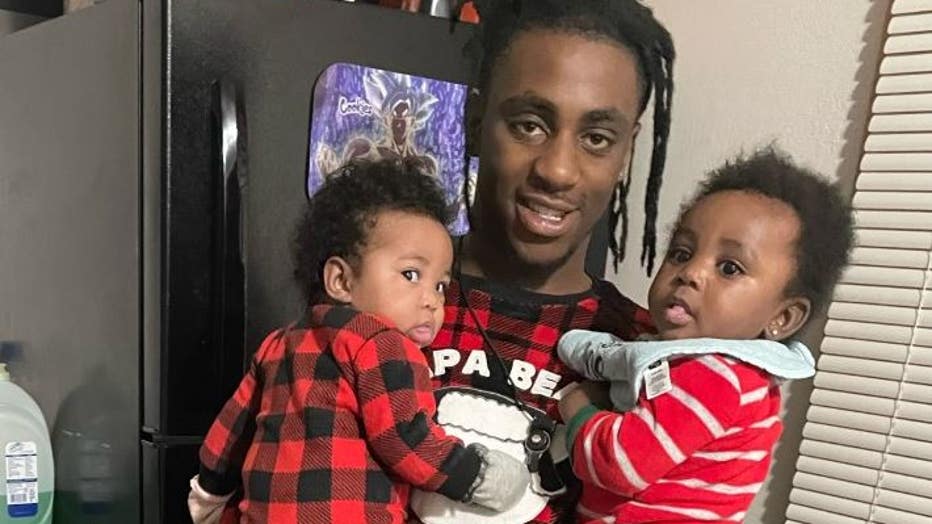 The video shows that while Krueger is booking Thomas, he states: "I'm about to throw up." Krueger hands Thomas a garbage can and tells him to hang onto it the can while he is throwing up. During this time, Krueger noted that Thomas was sweating. 
The complaint indicates that during the time that Thomas was sick, Krueger said: " I'm going to send him to the hospital for the ingestion." However, Krueger failed to call an ambulance and failed to get Thomas medical attention and instead placed him in a cell. Krueger does this after being told Thomas ingested a rock of crack, first "a lot" then only one-and-a-half ecstasy pills, and marijuana.
Once Krueger's shift as the District 5 booker came to an end, Lopez took over. The complaint indicates that booking officers are required to conduct checks of detainees every 15 minutes and the Milwaukee Police Department records checks on cell block sheets. 
According to the complaint, when the surveillance video is compared to Lopez's booking sheet, there are a multitude of inaccuracies on this cell block sheet. Lopez appears to have missed a total of 10 checks throughout his shift that he marked as done. Instead, prosecutors said he appeared to be using his phone, talking to other officers – even painting.
The complaint also states Lopez inaccurately listed the number of people being held in the cells. He also said he conducted an "audio check" at times – which prosecutor say "is no such thing."
FREE DOWNLOAD: Get breaking news alerts in the FOX6 News app for iOS or Android.
In a statement, Lopez told investigators "there is no requirement to wake prisoners up. I think you are supposed to visibly check on prisoners." He added that he remembered Thomas snoring most of the time, but was unaware of any reason he would have needed medical attention.
Neither Krueger nor Lopez were on shift at the time of Thomas' death. An on-duty officer conducting cell checks discovered Thomas unresponsive and called for assistance before he was ultimately pronounced dead.
Statement from MPD:
The Milwaukee Police Department holds all members to the highest degree of integrity and if any member violates the code of conduct they will be held accountable.  Our members must not discredit what this department stands for, particularly when taking an oath to preserve and protect life. The Milwaukee Police Department extends its deepest sympathies to the Thomas family on the loss of their loved one. 
Statement from Thomas family attorneys:
"Keishon's death could have been prevented if the officers who were responsible for him at the time of his arrest followed the protocol. Keishon's family will never know if he could have been saved by proper medical attention. Officer Lopez lied about following protocol and checking on the inmate he was responsible for, and Krueger didn't give Keishon the medical attention he obviously needed when he saw him dry heave. The role of police officers is to help people, but when Keishon needed help the most, he was ignored and left to die."