Milwaukee mask advisory; county COVID community spread 'high'
MILWAUKEE - The Milwaukee Health Department on Friday, May 20 issued a city mask advisory in accordance with the U.S. Centers for Disease Control and Prevention's recommendations.
Milwaukee County moved into the CDC's "high" level of COVID-19 community spread on Thursday.
"This is not time for panic. It's just a note of caution. If you're going out, if you're going to the bars, if you're attending a graduation, we recommend you put on a mask when you're indoors," Milwaukee Health Commissioner Kirsten Johnson said.
SIGN UP TODAY: Get daily headlines, breaking news emails from FOX6 News
The advisory is a request – not an order. Businesses can require masking inside, but many places are leaving it up to patrons.
"Right now I'll wear the mask if I go in some place that they want a mask, then I'll where it. Other than that, I don't wear it," said resident Bob Meitz.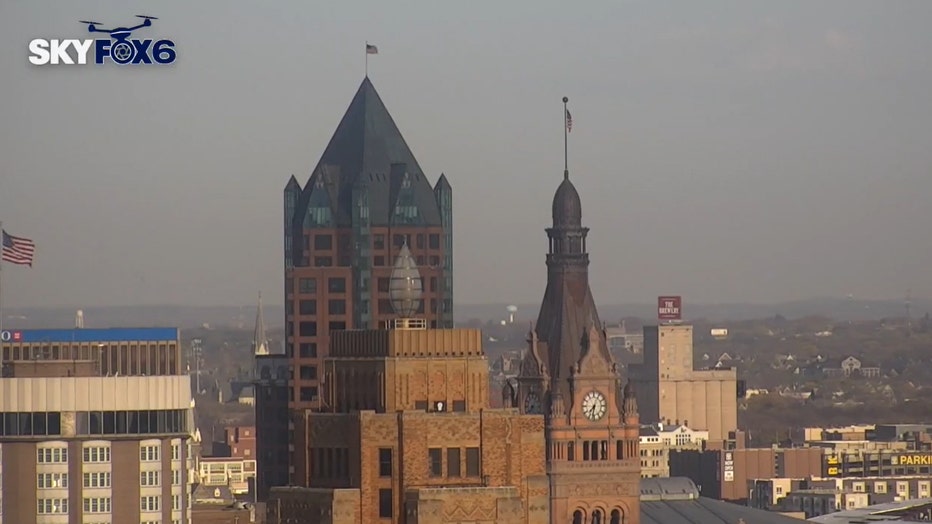 Lakesha Wilder was eager to get the vaccine; she said COVID-19 killed eight of her relatives. As for masks…
"I'm happy it's up to our own discretion, whether or not to use it, but I wouldn't be mad if they implemented it again," she said. "We lost a lot of family members to COVID, so totally understandable that we want to serve the larger good and protect the public."
FREE DOWNLOAD: Get breaking news alerts in the FOX6 News app for iOS or Android.
The advisory applies to all individuals – vaccinated or not – in Milwaukee over the age of 2 who can medically tolerate wearing a mask. 
"I'm sure nobody wants to hear this news, I certainly don't want to be the one delivering it, either," said Milwaukee Health Commissioner Kirsten Johnson. "COVID is spreading in our community. We know we are increasing numbers and increasing levels of COVID that's present amongst our families and just to exercise, it's really just a note of caution. That it's here. If you're at risk at all, that you should put your mask on when you're indoors."
Milwaukee County is now in high transmission because cases and hospitalizations are rising. In the city of Milwaukee over the past week, there have been an average of 272 confirmed cases per 100,000 people.
A news release said the CDC's "high" level of COVID-19 community spread designation is based on three indicators: new cases per 100,000 people in the last seven days, new hospital admissions with COVID-19 per 100,000 people in the last seven days, and percent of inpatient beds occupied by COVID-19 patients.
"We're at a different point in the pandemic," Johnson said. "We've learned a lot. We are not seeing the rise in hospitalizations that we've seen previously. We are not seeing the severe illness that we have seen previously. We have tools that we didn't have."
By the numbers
The city has now reported eight consecutive weeks of worsening disease trends.
According to the health department, the city saw more than 270 new COVID-19 cases per 100,000 people over the past week. The disease burden rose from the previous week's 213.2. The gating metric remains "extreme."
Percent positivity rose to 13.3% compared to 10.6% the previous week. The gating metric was worsened from "high" to "extreme" transmission. The gating metric has now worsened for four consecutive weeks.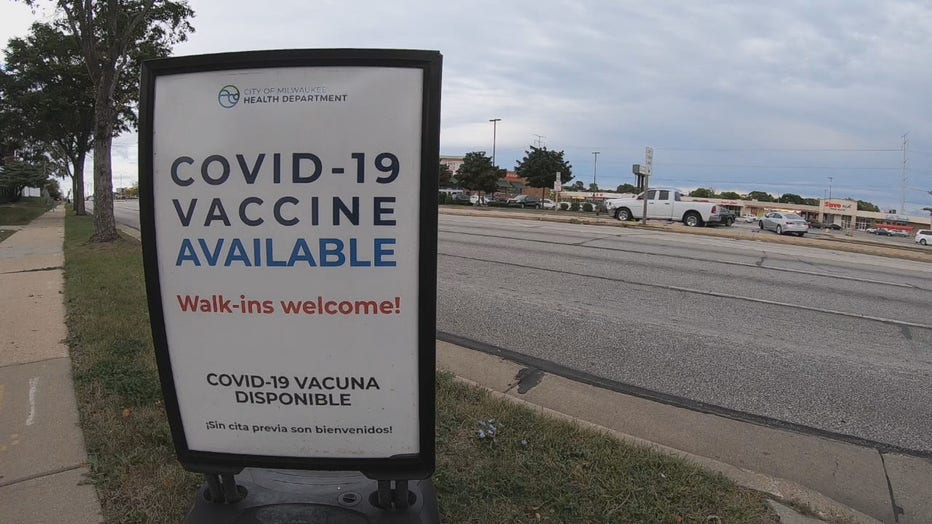 Milwaukee Health Department (MHD) COVID-19 vaccine clinic
The health department said 64.6% of city residents ages 16 and older are fully vaccinated, and 48.6% of fully vaccinated people have received a booster dose.
Officials say while different types of masks provide different levels of protection, it is important to remember any mask, worn consistently and snugly, is better than no mask. Higher-quality masks, such as KN95 masks and N95 respirators, can offer an additional layer of protection. For those without access to a higher-quality mask, wearing two masks is an option to increase protection.
In addition to masking, the Milwaukee Health Department strongly advises implementing a layered mitigation strategy: stay up-to-date on COVID-19 vaccines, physically distance and avoid crowded spaces, improve ventilation of indoor spaces, practice thorough hand hygiene, and test to prevent spread when sick or identified as a close contact.