Milwaukee man blackmailed 14-year-old, sent inappropriate pics: complaint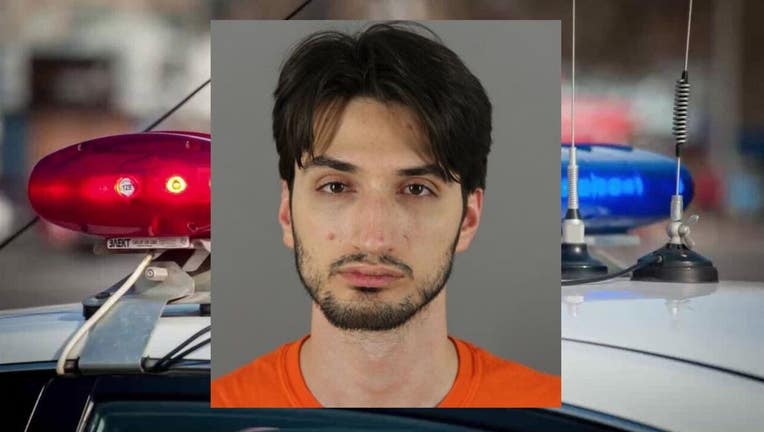 article
OCONOMOWOC, Wis. - A Milwaukee man, 24, is accused of befriending a 14-year-old girl on Snapchat, convincing her to share inappropriate photos and then threatening to leak those photos online if she didn't meet up with him. Prosecutors say he was arrested after the victim's grandfather confronted him at an Oconomowoc park.
Benjamin Oswald of Milwaukee faces one count of use of a computer to facilitate a child sex crime; one count of exposing genitals and one count of threatening to communicate derogatory information.
According to a criminal complaint, Oswald, claiming he was 18, sent a Snapchat friend request to a girl who said she told him she was 14. After accepting the friend request, the victim said she immediately started getting Snapchat messages from this person.
Prosecutors say Oswald purported to be named "Tanner" or "Brandon," and over the course of the communications, he threatened to distribute inappropriate pictures of the victim if she did not meet him at an Oconomowoc park. The complaint says the victim initially claimed she didn't send photos to this person. She later said she did, indicating Oswald said he would "give her drugs and money" in exchange for them, the complaint says.
SIGN UP TODAY: Get daily headlines, breaking news emails from FOX6 News
She later stopped responding to him after prosecutors say Oswald kept trying to get her to meet up. She blocked "Tanner" on Snapchat. The next day, she got a new friend request from "Brandon," who "immediately said he was upset that she blocked his first account." The complaint says he told the victim he would send drugs or alcohol if she met up with him. The victim told him not to contact her anymore and warned "Brandon" that he would be blocked. Prosecutors say Oswald then threatened to post the inappropriate photos online.
Prosecutors say the victim was also threatened with the leak of the photos if she didn't add "Tanner" on Snapchat once again after blocking him. According to the complaint, "Tanner" then gave her a deadline to meet him at an Oconomowoc park, telling her if she "didn't show up, she would regret it." The victim told police he proved he had the inappropriate photos of her by sending them to her friend. The victim contacted the police to report the harassment and "admitted she was not initially truthful" with officers "because she was afraid she would get in trouble."
On Jan. 24, the complaint says the victim's grandfather chased Oswald's vehicle after they found him waiting at the Oconomowoc park. The victim, a passenger in her grandpa's vehicle, was able to Oswald as the driver of the car waiting at the park because he "would frequently send her" inappropriate pictures, the complaint says.
The victim said her grandpa got out and tried confronting Oswald, and he sped off. They were all eventually stopped by police. 
Oswald made his initial appearance in Waukesha County court Thursday, Jan. 26. Cash bond was set at $10,000. He cannot have contact with any child under 18, and he cannot use social media, among other restrictions.