Milwaukee jail death, Brieon Green's family demands release of all video
MILWAUKEE - The family of Brieon Green, who died inside the Milwaukee County Jail last year, demanded Thursday, Jan. 26 that all video be released. 
Less than three hours after Green, 21, was arrested for charges that included disorderly conduct and felony bail jumping, the Milwaukee County Sheriff's Office found him dead by suicide in his jail cell on June 26, 2022. Loved ones said Green's suicide was completely preventable. The family and their attorney said surveillance video showed a correctional officer passed by Green's cell as he was taking his own life, and they want you to see that video.
FOX6 News requested the video of Green's death. The Waukesha County Sheriff's Department, which is in charge of the investigation, has released documents and some video. Dashcam video was released of Green's arrest.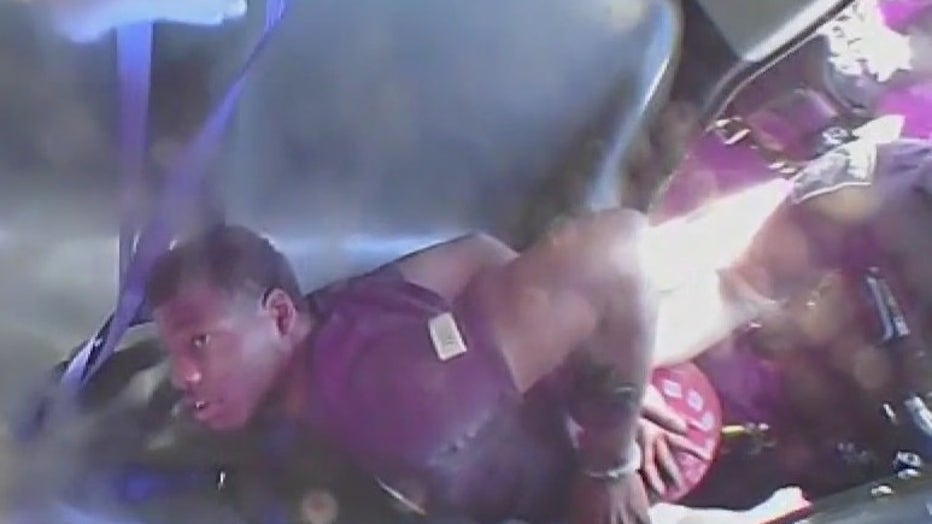 It started with an in-person report at Bradford Beach. A woman told a Milwaukee County deputy a man had just sexually assaulted her. Not 20 minutes later, Green was in custody, having matched the description of the attacker. Deputies said they found a loaded handgun and "weed" on him. They took him to the Milwaukee County Jail, where he exited the squad around 6 p.m. for booking.
Corrections officers told Waukesha County investigators they placed Green in a holding cell after he was uncooperative.
Desarae Trotter, a corrections officer, said she saw Green unresponsive at 7:27 p.m. with a phone cord wrapped around his neck and radioed for help.
"When I approached the cell, I see an inmate laying with his head over," said Trotter.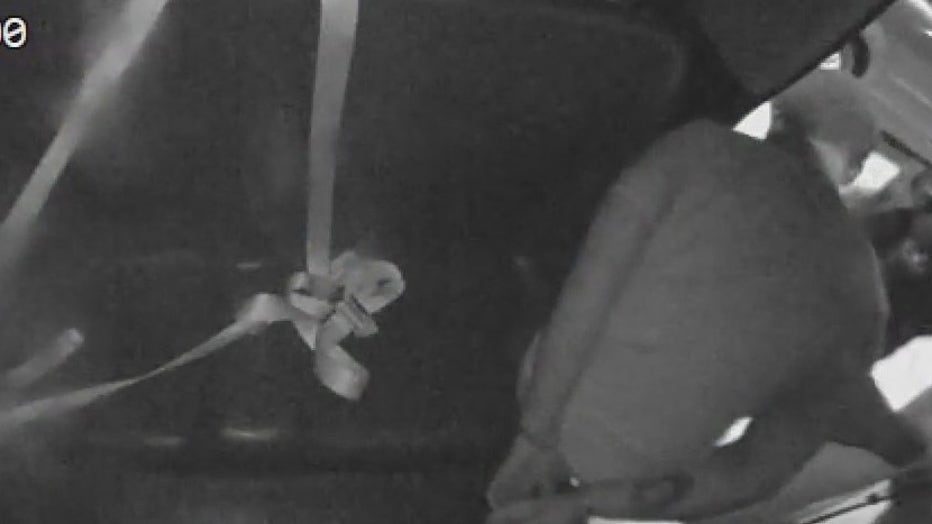 Despite their efforts, Green died at the jail.
Green's family says his death was preventable because of a timeline detailing what happened on jail surveillance cameras. An investigator says while Green had the cord in his hands, a different officer walked by on a cell check at 6:50 p.m. and didn't stop.
It's that video that the family says everyone should see.
"My son, you know, had mental problems and issues, and he deserved to be loved just like anybody else," said Laquita Dunlap, Green's mother.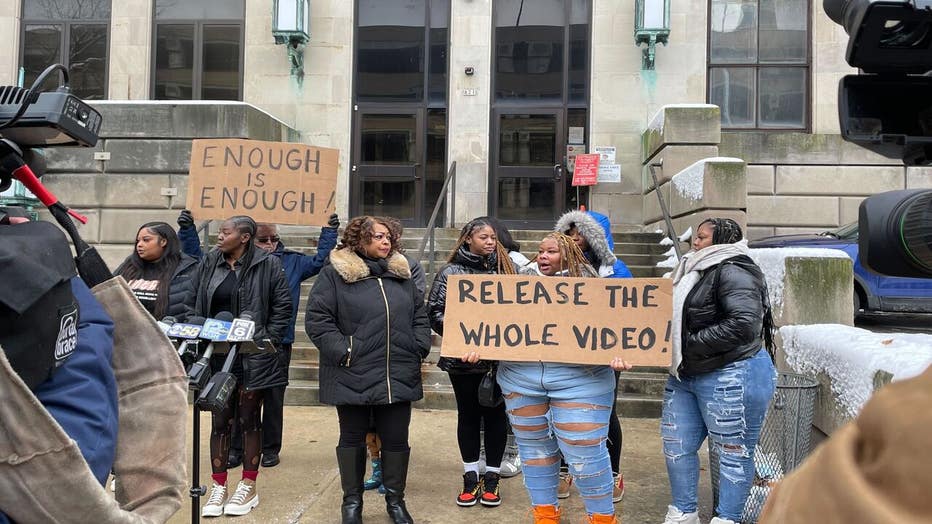 Green's family members and attorney say jail staff should've done more to prevent his death.
"He should not have been placed into a cell at all," said B'Ivory Lamarr. "We think that he should've been probably referred to the mental hospital."
On Jan. 11, the Milwaukee County District Attorney's Office announced "no basis for criminal liability."
"I don't know what's so hard them releasing the footage from inside the jail," said Dunlap.
After filing an open records request, FOX6 News learned Thursday video of Green inside his cell will not be released.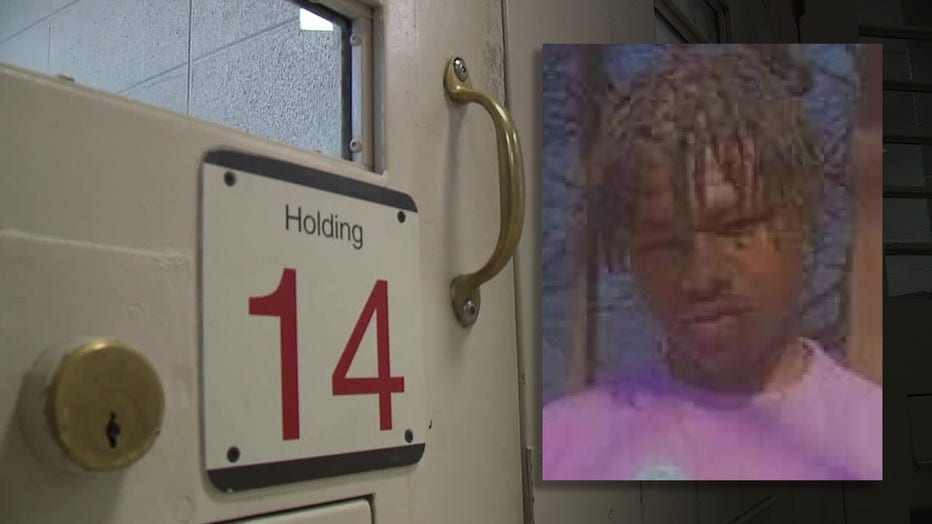 A statement from the Waukesha County Sheriff's Department, which investigated the video involving Green, said, in part, "Video records and photos that reavereaveal the interior of the Milwaukee County Jail have been withheld… releasing this information to the public could potentially facilitate a breach of the jail's security..."
The family attorney disagreed.
"Who cared about Brieon Green security and his safety on June 26 of last year?" said Lamarr.
When asked if Green's family plans to sue the Waukesha County Sheriff's Department, Lamarr had this to say:
"We are going to be holding every individual that we believe is accountable and liable. We are doing an assessment at this time, looking at all the things that went wrong here."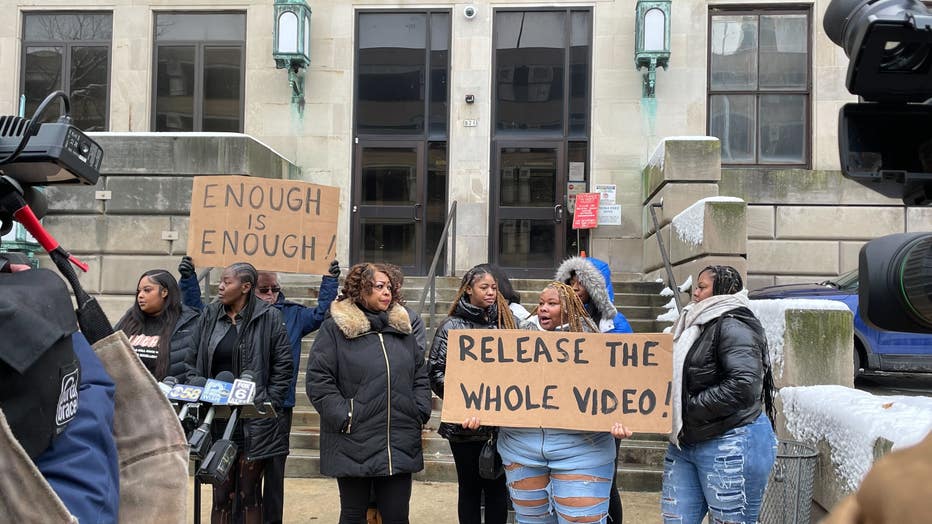 A statement from Milwaukee County Sheriff Denita Ball said: "Due to an ongoing internal review, we cannot comment on the circumstances around Brieon Green's death. However, as I told Mr. Green's family when I met with them last week to hear their concerns and share my condolences, the Milwaukee County Sheriff's Office is committed to transparency, care for our jail occupants, and improving our relationship with the community we serve."