Car crashes into Milwaukee building, catches fire; driver dead
MILWAUKEE - Milwaukee police said one person is dead after their car crashed into a building and caught fire Friday night, Nov. 18.
Intense fire and smoke filled the air near 2nd and Maple just before 9 p.m. Darryl Carter was just a block away, but said you could see the large hole in the building for miles.
"People we're panicking and running around, moving their cars because there was a lot of cars out here, you could hear the tires explode," he said. "It was just a chaotic scene."
SIGN UP TODAY: Get daily headlines, breaking news emails from FOX6 News 
Police said the driver was speeding before their car crashed outside the Outlaws Milwaukee clubhouse. That driver died at the scene.
"The car was going up in flames so fast, and there wasn't anything anybody could do," said Carter. "I noticed that somebody looked like a biker, or someone from this club right, here was trying to get into the driver's door, and trying to bust the window out with his hands, and he was unsuccessful."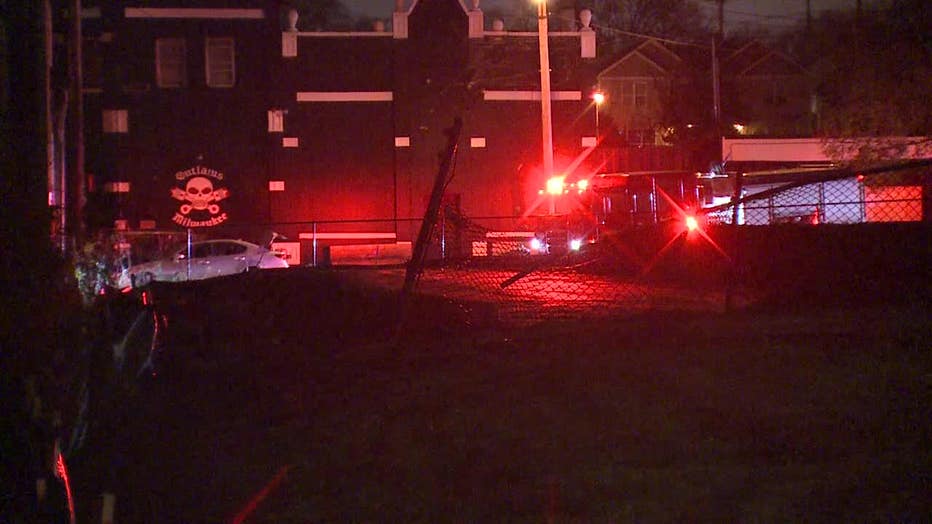 Carter said the crash shocked the community.
"I seen house fires all the time, but none like that," he said.
Along with the crash, first responders were also worried about a possible gas leak. The identity of the deceased driver has not been released.