Memorial Day travel: AAA says 37 million to head out over weekend
MILWAUKEE - With COVID-19 cases dropping and vaccinations rising – a surge in travel is expected this weekend for Memorial Day. 
AAA estimates 37 million people will travel this weekend – up 60% from 2020. Ninety percent of travelers will do so by automobile.
Rick Faucette, manager at Silver Spring Automotive in Glendale, said business has picked up.
"Originally when COVID hit and all the businesses were shutting down, we were very slow," Faucette said. "The past couple months have been really busy."
This week especially, Faucette has seen a surge in customers ahead of the holiday.
"It's always a good idea to have your car checked out well before your trip; in case it does need repairs," said Faucette. "If your car sits for too long, the battery can definitely go dead and that will obviously give you issues.
"Now that it is warming up a little bit we are seeing AC issues and most of the normal stuff like brakes and suspension."
Seeing a plethora of problems, Faucette recommends it might be time for a tune-up before hitting the open road if your car has been sitting through much of the pandemic.
"It's always good to have an oil change at least once a year, even if you haven't hit the mileage, just have all the fluids checked and everything," Faucette said.
Milwaukee County deputies have extra patrols out Friday night and thru the weekend.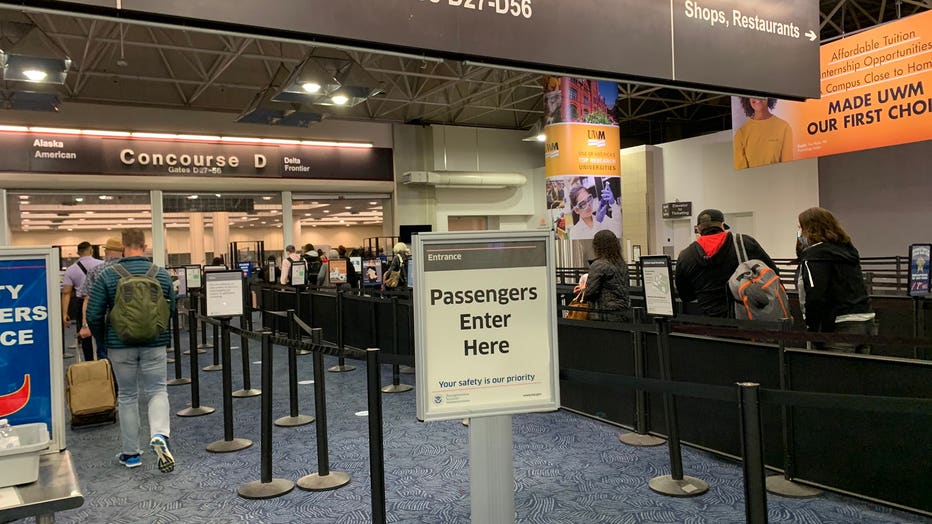 At Mitchell International Airport, masks are still required on planes and in the terminal but the hustle and bustle of pre-pandemic times are almost back. 
It's estimated nearly 2.5 million Americans will board a plane to travel for Memorial Day weekend – Orlando and Las Vegas being the top two destinations. 
The TSA screened more than 1.6 million people on Wednesday.
The CDC recommends, if you do plan to travel and are not vaccinated for COVID-19, take a COVID-19 test before leaving and when you return.
FREE DOWNLOAD: Get breaking news alerts in the FOX6 News app for iOS or Android