Milwaukee girl fatally shot; mayor says 'As a dad, it breaks my heart'
MILWAUKEE - Milwaukee Mayor Tom Barrett shared his thoughts on Monday afternoon, Oct. 4 about the gun violence that led to the death of an 11-year-old girl and the wounding of her 5-year-old sister over the weekend.
"As a dad, it breaks my heart. As a mayor, it makes me angry. As a human being, it makes me incredibly frustrated that we as a society are seeing this happen," Barrett said.
The two girls were wounded in a drive-by shooting near Sherman and Burleigh on Saturday night, Oct. 2. The girls were hit while inside a vehicle, and police said the driver brought them to MPD's District 7 station, where officers provided first aid until paramedics arrived.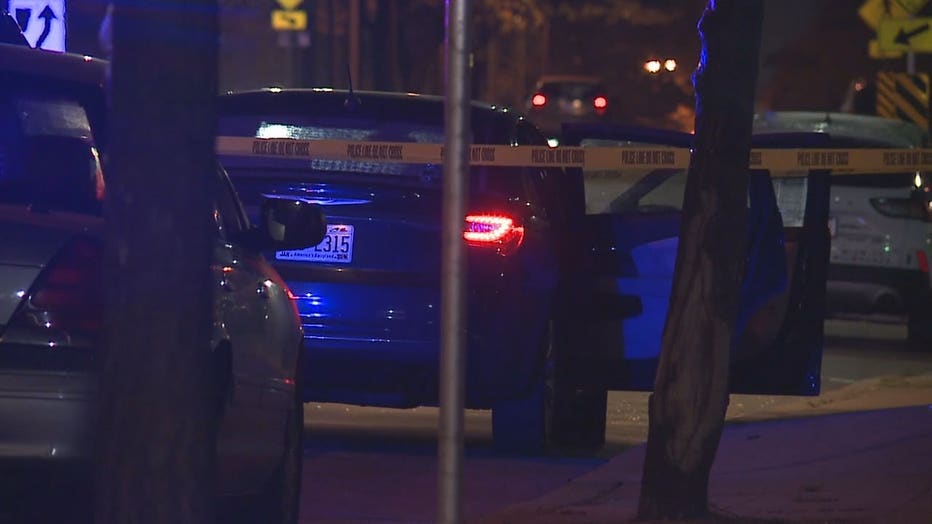 According to police, this investigation began around 9 p.m. when a car carrying two girls who had just been shot pulled up at the district station in need of help. Both girls were taken to the hospital. But on Sunday, the Milwaukee County medical examiner confirmed the 11-year-old, identified as Ta'Niyla Parker, died from her injuries. Her 5-year-old sister is in stable condition.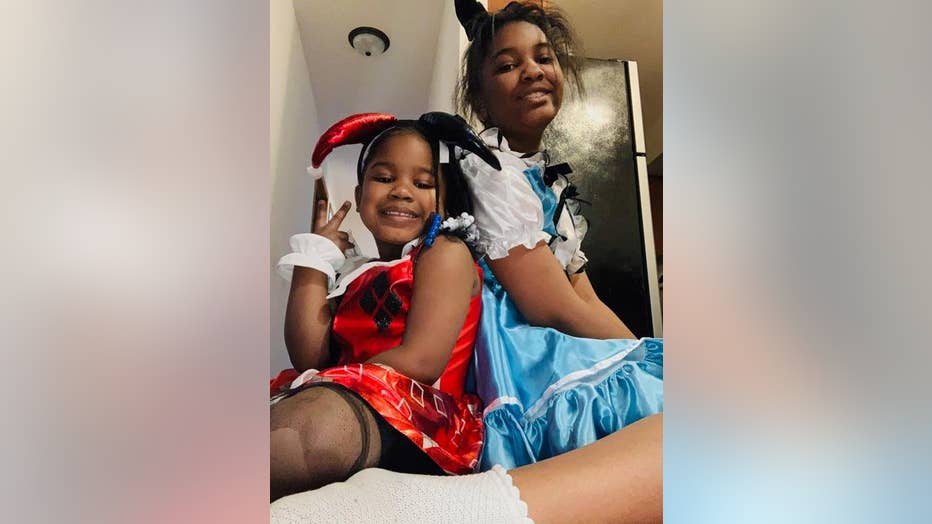 Ta'Niyla Parker and Bra'Niyla Taylor (Courtesy: Talea Hairston)
SIGN UP TODAY: Get daily headlines, breaking news emails from FOX6 News
"Part of the reason I didn't want to talk about it yesterday was, I didn't know what to say," the mayor said. "I didn't know what to say about a young girl who was doing nothing wrong and just wanted to be a little girl. And for whatever reason, an individual decided he would end her life -- or take actions that ended her life."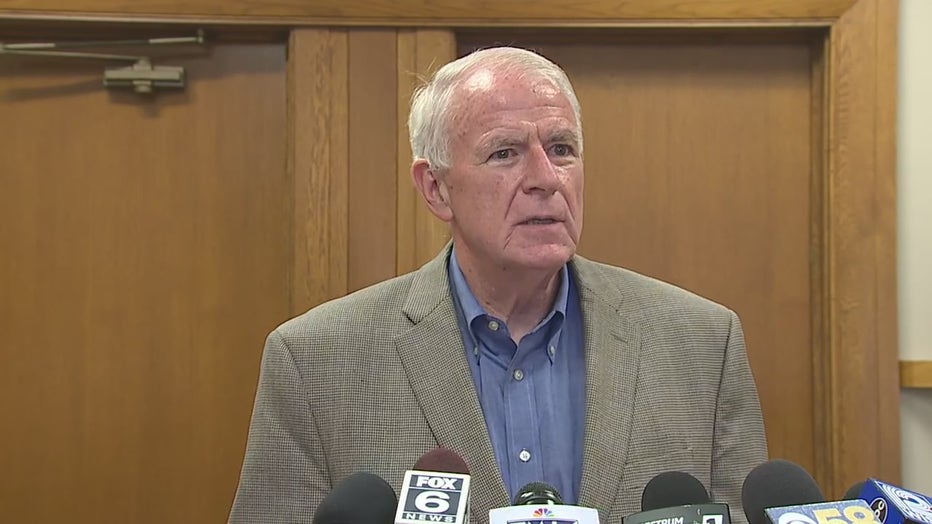 Milwaukee Mayor Tom Barrett
Police are looking for the shooter(s) while the community again calls for the violence to end.
"The community has to ask itself, who are we as a community when an individual decides they are just going to fire a gun into the vehicle next to them," the mayor said. "I know we have to do better. And I know we can do better."
FREE DOWNLOAD: Get breaking news alerts in the FOX6 News app for iOS or Android
No arrests have been made in this case. If you have any information on what happened, you're urged to call Milwaukee police at 414-935-7360.
Reaction from city leaders
Acting Milwaukee Police Chief Jeffrey Norman
"Our hearts go out to everyone that was impacted by the homicide of 11-year-old Taniyla R. Parker. This tragedy is horrendous and our investigators are working diligently to bring those responsible to justice. I am asking for assistance from our community to come forward with any information to help us identify and locate the individual responsible for Taniyla's death. I offer my deepest sympathies and condolences to Taniyla's family and friends."
Alderman Khalif Rainey and Alderman Russell Stamper
"Tragedy struck our community this weekend as two young girls who were idly minding their own business in a car were struck by bullets fired at the vehicle in the 3100 block of North Sherman Boulevard. The older of the two girls lost her life as a result of this heinous incident, and our hearts break for her family and friends as they deal with what happened. We ask the community to support them during this unimaginably difficult time.
"We should be fostering environments for our children to learn, grow, develop and prosper. To this end - no child, parent or grandparent should have to worry about the children in their lives falling victim to bullets.  
"The fact that this is not the first young person this year who lost their life prematurely to gun violence underscores how our community MUST do better.  
"Additionally, services are available to assist now. The city's Office of Violence Prevention has the 414Life violence interrupters, who can be reached for (free) mediation services, at 414-439-5398. 
"The OVP's Trauma Response Team also provides free mental health support for children and families exposed to violence. They can be reached at: 414-257-7621."
Milwaukee County Sheriff Earnell Lucas
"Today, we awakened to another crisp fall morning that should have been a joy but was instead rife with heartbreak because we are missing an angel.  
"Saturday evening, October 2, the crack of gunfire took the life of precious 11-year-old Ta'Niyla Parker, seriously injuring her 5-year-old sister. They were not offending anyone. They were simply passengers in a car. They are among the more recent victims of the senseless gun violence that is plaguing our community. 
"Ta'Niyla's journey on this Earth may have been brief, but her star shines bright as she takes her flight across the sky towards home.  
"Perhaps this horrible incident can touch us in new ways because in many respects we all are victims and survivors of this senseless tragedy. Maybe it can be a wake-up call to everyone that it truly does "Take a Village to Raise a Child." Maybe it can inspire every parent or guardian to hold their children close each day and tell them they are loved. Maybe it can invoke a spirit in our religious leaders to move beyond the four walls of churches, temples, and mosques, to help save our community. Maybe it can finally convince us all that it is time to end the cycle of violence and systems of injustice that plague our everyday life. 
"I truly believe that we can overcome the challenges of crime, violence, and disorder in our community if we stand up and find the courage and the will to do it. We must develop a system of education where children from every neighborhood can reach their full potential. We must ensure that access to quality, affordable health care is attainable for every family in our community. We must find ways to match employers seeking workers with skilled workers –and those willing to learn– from the community. And we must make real the promise that everyone is created equal and "will not be judged by the color of their skin but by the content of their character." 
"We can no longer drink from the bitter cup of hatred that is dividing us. There is so much potential for us to move out of the pandemic and bring hope to all parts of our community. Coming off our ability to attract major commerce, national conferences and conventions, and developing new high-rise developments we can make Milwaukee a world-class city for people seeking to call it home.  
"In the 1990s, the City of Boston garnered national attention for innovative and collaborative efforts to prevent violent crime, particularly youth violence. They employed an interagency violence prevention philosophy that focused traditional law enforcement strategies and social services on a core group of individuals identified as largely responsible for Boston's violent crime problem. The comprehensive Boston plan was driven by an active police-community relations partnership led by a coalition of local black clergy. The two approaches provided a framework for increased transparency and accountability in the community that had been lacking. The integration of credible community stakeholders lent itself to legitimizing the two-pronged approach the City of Boston employed to tackle the problem of youth violence. The result was a significant reduction in the number of youth homicides, aggravated gun assaults and gun-related calls for service in the City of Boston over a five-year period. Much of Boston's success in reducing youth violence can be attributed to its collaboration and partnerships like ones that can be found here in Milwaukee. We must, however, find the courage and the will to address the youth violence problem in our community like the City of Boston.  
"To the family of Ta'Niyla Parker: I extend my deepest condolences. No words will bring your young princess back. Nothing we can do will lift the darkness that follows such a horrific loss. Nothing I can say will bring you the peace and comfort that your tragic loss will not be in vain.  
"But, for however long we continue to walk in this corridor of darkness, we cannot give up hope that we will find solutions to the serious gun violence problem plaguing our community. We must have faith in our leaders that they will come to the realization that the problem of youth violence is interrelated to a myriad of social and economic problems."