Masks return, COVID delta variant spreads
MILWAUKEE - Masks are making a comeback – thanks to the quick spread of the COVID-19 delta variant.
Milwaukee Mitchell International Airport is one place that never stopped requiring you to mask-up. The TSA's mask mandate, which applies to airports, airplanes, commuter bus and rail systems, currently runs through Sept. 13, but a TSA spokeswoman said it's possible that is extended.

"Personally, I don't see a downside for wearing them," said Richard Glassman, traveler. "It's controversial, I understand."
For those who have traveled during the pandemic, it should be no surprise that masks are still required when you check your bag and hit the skies.
"I'm all for it," said Lisa Kessler, traveler. "No problem wearing a mask for me."
As the delta variant leads to a new surge in cases of COVID-19, travel is surging, too.  
FREE DOWNLOAD: Get breaking news alerts in the FOX6 News app for iOS or Android
"More people are getting vaccinated. More people are ready to get back to regular life," said Jessica Mayle, TSA Great Lakes public affairs specialist.
The TSA recorded its highest checkpoint volume since the start of the pandemic on Sunday, Aug. 1, with officers screening more than 2.2 million passengers across the country.
"This last week compared to 2019, Milwaukee is at 102%, so that means we are doing more activity now in Milwaukee than we were two years ago," said Mayle.
While airports never stopped requiring masks, many retailers did. Now, some are shifting gears.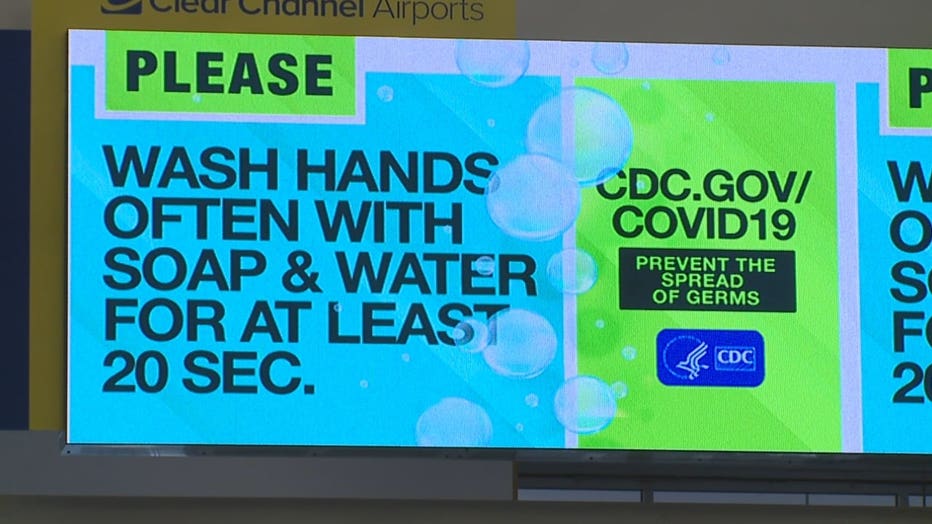 In areas with high rates of transmission, Target is reinstating a mask mandate for its employees, while all guests are strongly encouraged to follow suit. Walmart announced it will do the same. 
Kroger stores, including Pick 'n Save and Metro Market are requiring unvaccinated employees and customers to mask up, and encouraging even those who are vaccinated to do the same.
McDonald's announced that regardless of vaccination status, customers and guests will be required to wear masks.
Kohl's issued the following statement about its mask policy on Tuesday, Aug. 3: 
"The health and safety of our associates and customers has been a priority to us throughout the pandemic. Effective Tuesday, August 3, Kohl's will require our store associates in counties with substantial or high risk of transmission, as identified by the CDC, to wear masks while in store. We also recommend that customers in substantial and high-risk counties wear masks while shopping. As always, we are following state and local mask mandates. We continue to encourage Kohl's associates to get the COVID-19 vaccine and are providing resources to help them do that."
"This has gone on far too long, and it's time to get it under control," said Jamie Boldt, traveler.
In an effort to keep lines moving, the TSA is also encouraging passengers to pack smart and to be ready with all necessary documents when you approach the security checkpoint.