Mask debate: Wisconsin school district decisions this week
MILWAUKEE - Several school boards in southeast Wisconsin are set to decide how to move forward with masking or not this school year during meetings this week. Even across districts, the arguments remain the same. People advocating for masks have concerns about the delta variant and rising COVID case numbers and say it's just the safest path forward, while opponents say just giving everyone the choice promotes mental health and allows for better learning.
A mask mitigation plan was expected to be presented in Wauwatosa Monday night; the district one of a handful deciding if and how masks will be used come the start of the school year.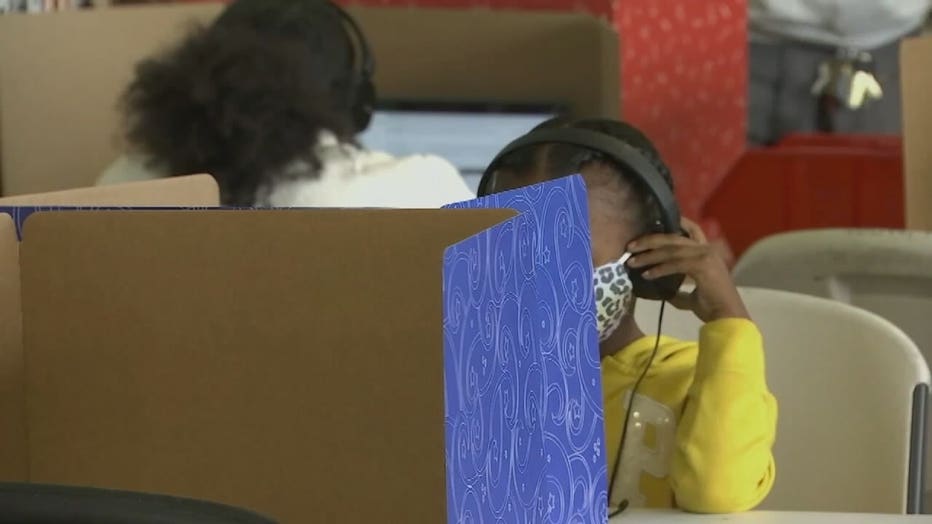 FREE DOWNLOAD: Get breaking news alerts in the FOX6 News app for iOS or Android
CDC recommendations
Pediatricians and infectious disease experts agree that universal masking is the best way to keep kids in school and prevent COVID infections that continue to rise, including among kids.
"This is called a risk and a benefit," said Dr. Mary Beth Graham, Froedtert and the Medical College of Wisconsin director of infection prevention and control. "What's the risk of wearing a mask versus the risk of putting our children in virtual learning for another year?"
As students get set to return to the classroom, Dr. Graham said making masks optional can confuse people, and mandates can upset others. She added that masks are proven effective at limiting the spread of the virus, and little is known about the virus' long-term effects in adults and children.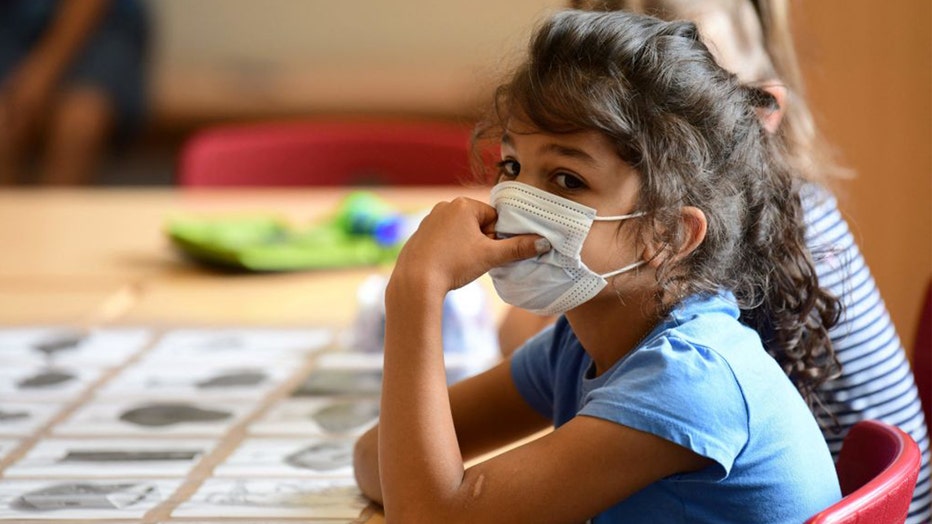 (INA FASSBENDER/AFP via Getty Images)
"Masking seems to be a small price to pay to get our kids back into a better learning environment," said Dr. Graham.
While infection rates in the United States aren't at levels seen before vaccines were available, infections are rising. According to the American Academy of Pediatrics, child cases steadily increased in July. For data most recently available, 72,000 new cases were added July 22-29, with children making up 19% of total reported cases.
School district decisions already made
Milwaukee Public Schools, the Shorewood School District and Whitefish Bay Schools will require masks this year. The School District of Waukesha, Racine Unified School District and Kenosha Unified School District are making masks optional.
School board decisions Monday
Parents speak during board meetings
After a spirited debate before the board, including parents on both sides of the aisle, the Oak Creek-Franklin Joint School District board decided Monday to make masks optional for the upcoming school year as part of its amended COVID-19 protection plan.
"We have come a long way since March of 2020, but we are not out of the woods yet, and now is not the time to let our guard down," said a meeting participant.
"If you want your child to wear a mask as the SME (subject matter expert) for your child, I respect that, and that's your decision, but do not force that decision on my child," said a parent.
The decision came just days after the CDC recommended everyone ages 2 and up wear masks inside K-12 schools regardless of vaccination status, prompting pleas from some parents in the West Allis-West Milwaukee District for masks.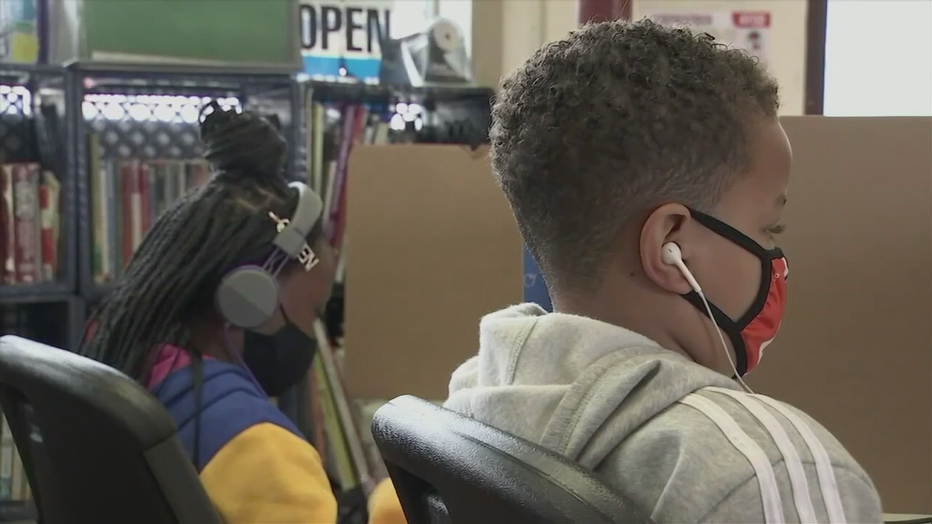 "This is very serious, and if you haven't lost anybody, you can't sit here and tell somebody how serious or how big of a joke it is. It's not," said a meeting participant.
Other parents, citing mental health concerns and learning setbacks, say the decision should be up to parents.
"Instead of jumping on board and demanding our kids be muzzled yet for another year, I would love for this board to stand up and do something wonderful for the emotional health of our children," said a parent.
Doctors weigh in
"We know that masks work," said Dr. Ellen Wald, UW Health Department Pediatrics/infectious disease specialist. They're inexpensive, easy to use and we should take advantage of that, especially when we have surging cases around us."
Dr. Wald said she's concerned about districts that may not implement masking at all.
"The American Academy of Pediatrics, the Centers for Disease Control, the Pediatric Infectious Diseases Society all recommend masks for children who are going to school in the fall, so I hope that parents can see their way, clear, to support that recommendation, "said Dr. Wald.
Also Monday, the Wisconsin Department of Public Instruction urged districts to follow DPI's updated COVID-19 recommendations for the coming school year, including encouraging masks for all children and adults while indoors.