Boy pulled from Lake Michigan dies
KENOSHA, Wis. - A 5-year-old boy has died after being pulled from Lake Michigan near Kenosha's Pennoyer Park beach on Tuesday, police said.
Police said an 8-year-old girl, who also was pulled from the water Tuesday night, survived. Both children were part of the same group at the Kenosha lakefront.
"That's awful," Brad Huffman, who was visiting from Illinois with his family, said at the lakefront Wednesday. "It'd be terrifying, absolutely."
SIGN UP TODAY: Get daily headlines, breaking news emails from FOX6 News
Around 6 p.m. Tuesday night, police said they got a call regarding the 8-year-old struggling in the water. During the search for the girl, police said the 5-year-old boy disappeared.
"We discovered, with the help of a citizen drone operator, the child about 50 feet out from shore in the lake," the Kenosha Police Department's Joseph Nosalik said regarding the boy.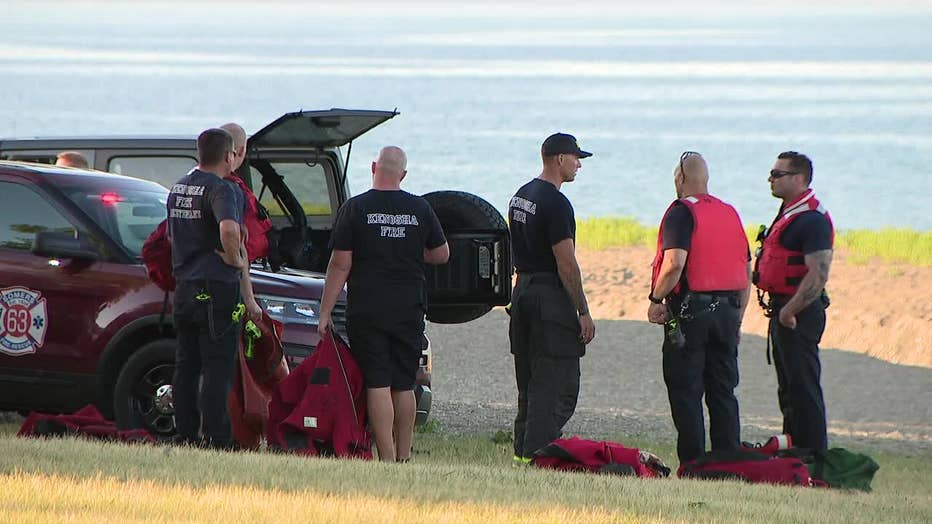 Kenosha dive response, Pennoyer Park
The child was pulled from the water after approximately 15 minutes of drone search. He was taken to the hospital where he died, officials confirmed Wednesday.
"When you go to the beach, stay with mom and dad," said Bobby Pratt, education director for the Great Lakes Surf Rescue Project. "It's very dangerous water here."
FREE DOWNLOAD: Get breaking news alerts in the FOX6 News app for iOS or Android.
The Great Lakes Surf Rescue Project keeps track of drownings in the Great Lakes. Pratt's numbers show, of all the lakes, Lake Michigan consistently takes the most lives. The organization said that is because of strong currents and high populations living along the lakeshore.
"Drowning's the leading cause of accidental death in children 1 to 4 (years old). It's the second leading cause of accidental death in kids under 15," Pratt said.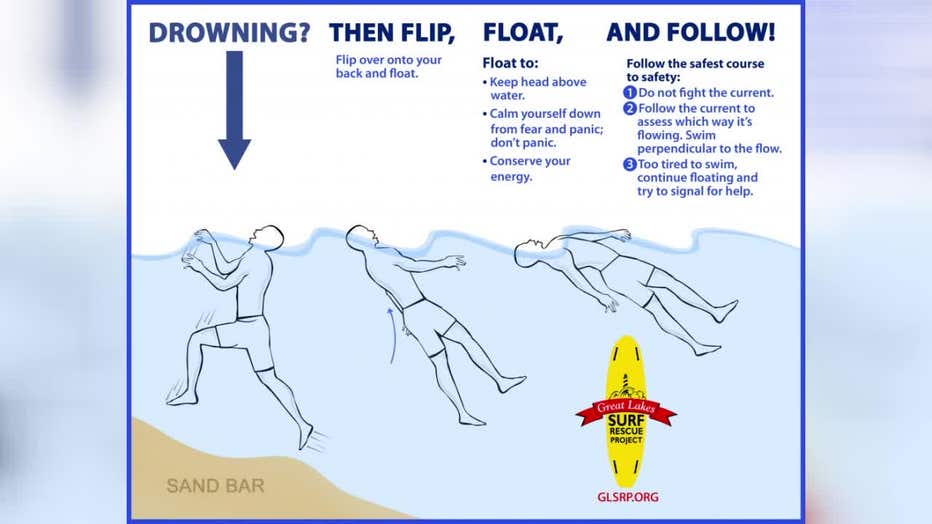 "Flip, Float and Follow" (Courtesy: Great Lakes Surf Rescue Project)
Pratt teaches children and adults a drowning prevention strategy called "Flip, Float and Follow."
"Flip over on to your back which allows you to breathe whenever you want to. Float to calm yourself down. Float to observe your energy. Follow a safe path back to the shoreline," he explained.
The Coast Guard and Kenosha County dive teams were called in during the search. The death investigation remains open with the Kenosha Police Department.