Harley-Davidson 120th: Foo Fighters, Green Day headline homecoming fest
MILWAUKEE - Harley-Davidson is celebrating 120 years, and Foo Fighters and Green Day will headline the motorcycle maker's Homecoming Festival in July at Veterans Park on Milwaukee's lakefront.
General admission and special VIP tickets with premium benefits for both Veterans Park events are on sale now at H-D.com/HomecomingTickets.
The 120th Anniversary celebration is set for July 13-16 at multiple venues in the Milwaukee area, the city where it all began for the Motor Company in 1903.
Harley-Davidson Homecoming Festival events will take place at venues across the Milwaukee area, including the Harley-Davidson Museum, Harley-Davidson Powertrain Operations and at local Harley-Davidson dealerships. Veterans Park in downtown Milwaukee will be the epicenter of day-long, family-friendly activities and music on Friday and Saturday.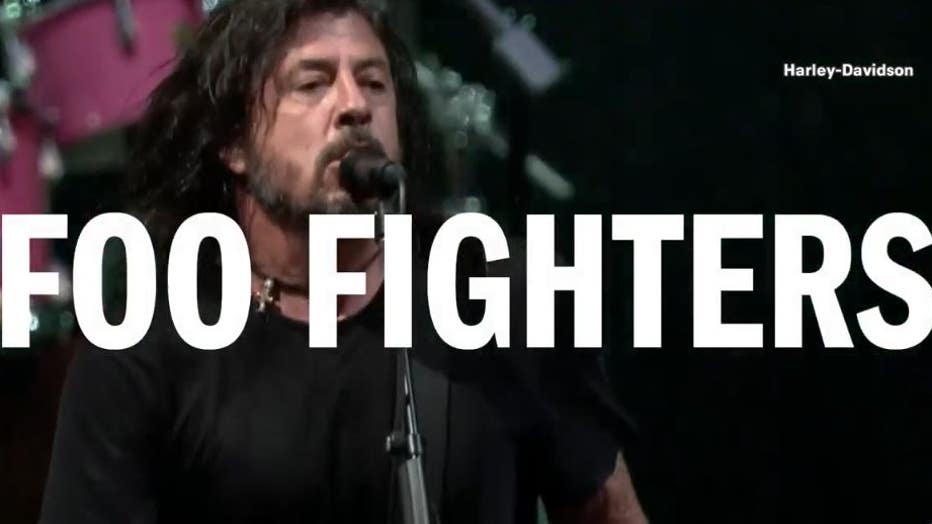 All are welcome, and you don't have to know a thing about motorcycles to participate. 
SIGN UP TODAY: Get daily headlines, breaking news emails from FOX6 News
"This is my great-grandfather, William Davidson," said Bill Davidson.
His relatives are responsible for starting one of the most well-known motorcycle companies in the world, so it's safe to say Bill Davidson will be there for Harley-Davidson's 120th Anniversary celebration.
"We're changing it up, and this one's going to be spectacular," said Bill Davidson.
The four-day moto-culture festival will include cross-country rides.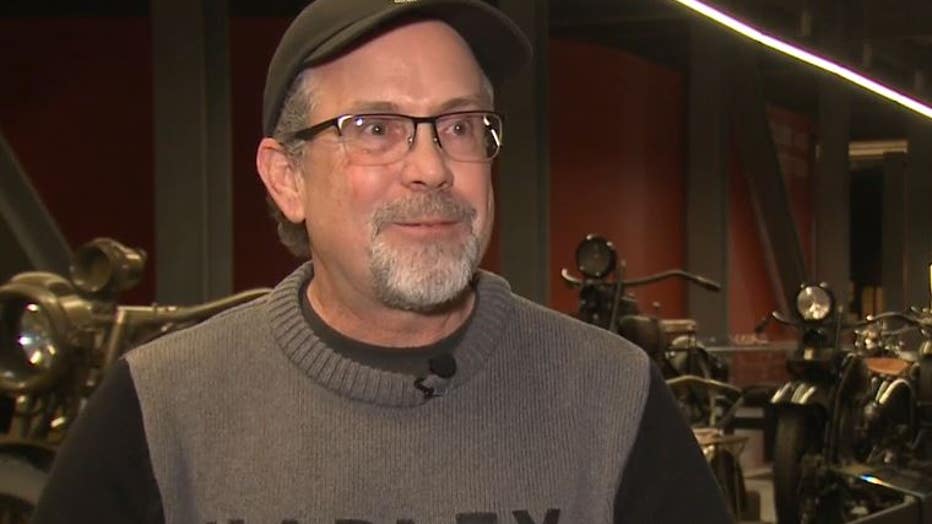 "We're going to start in each corner of the U.S., and then two rides coming in from Canada, and those will all converge into Milwaukee on July 12," said Bill Davidson.
Davidson said this anniversary has a special meaning.
"We are a big community, and what's so powerful about Harley-Davidson, it's a common thread that's woven around the world amongst many, many, many people," said Bill Davidson. "We're going to have international guests here. We're going to have people that don't ride here."
Harley-Davidson also shared photos of the company's newest bikes.
"We're going to have demo rides on all of our 2023 new models," said Bill Davidson.
Davidson said while he hopes people join the celebration he also hopes it's one for the history books.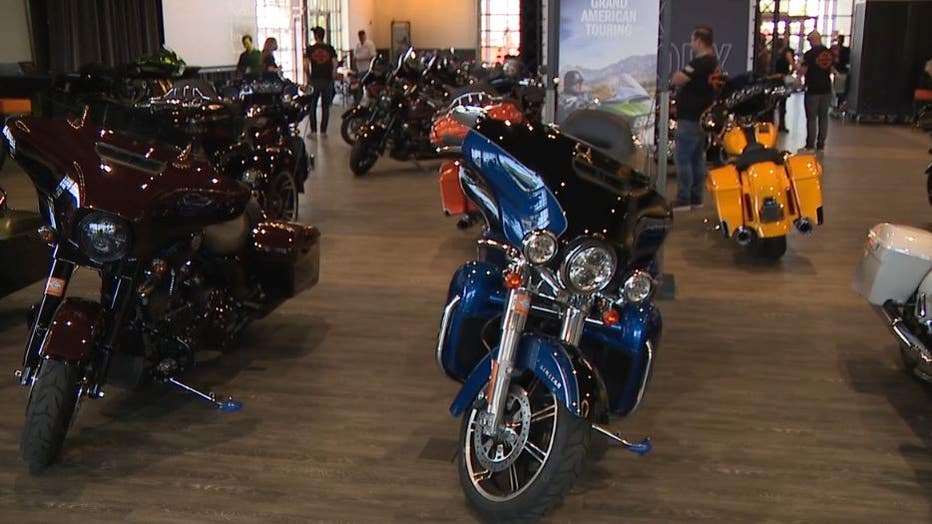 "I hope that my future relatives will be able to walk through the Harley-Davidson Museum and read about this epic event we're going to have," said Bill Davidson.
120th Anniversary celebration details
Green Day is set to headline an evening show on Friday, July 14. Foo Fighters will headline on Saturday, July 15. Also slated to perform during the weekend are: Cody Jinks, Social Distortion, Joan Jett & the Blackhearts, Phantogram, White Reaper and KennyHoopla. Veterans Park will also be home to a family-friendly festival during the days that includes music, entertainment, activities and a variety of food options.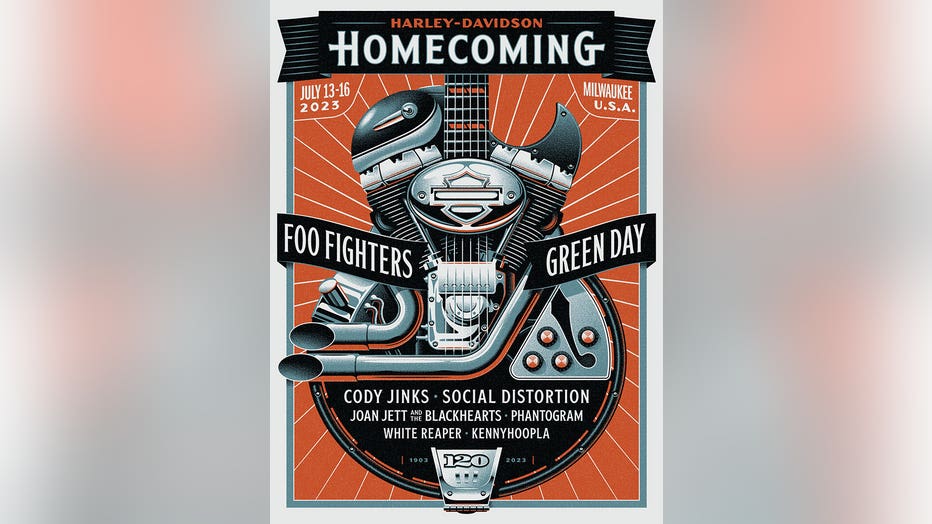 The Harley-Davidson Museum will serve as a central rally point for free events. The 20-acre campus will host free live music, food-and-beverage sites and skills demonstrations.  The Museum will be open for general admission during the event. The weekend celebration will wrap up with a motorcycle parade through Milwaukee on Sunday.
Harley-Davidson motorcycle demo rides and product displays will be available at Harley-Davidson Powertrain Operations in Menomonee Falls, where visitors can also take a guided factory tour to see where Harley-Davidson Milwaukee-Eight® and Revolution® Max V-Twin engines are made.
FREE DOWNLOAD: Get breaking news alerts in the FOX6 News app for iOS or Android
Six Milwaukee-area Harley-Davidson dealerships will also be hosting events and entertainment. Those dealerships include House of Harley-Davidson (Greenfield), Milwaukee Harley-Davidson (Milwaukee), Suburban Motors Harley-Davidson (Thiensville), Uke's Harley-Davidson (Kenosha), West Bend Harley-Davidson (West Bend) and Wisconsin Harley-Davidson (Oconomowoc).
Complete details on additional ticketing options, venues, entertainment, scheduled events, parade participation, Harley-Davidson factory tours and lodging are available at H-D.com/Homecoming, where visitors can also sign up for instant Homecoming updates.