Groups call for Milwaukee mask mandate
MILWAUKEE - Twelve community groups urge Milwaukee's mayor and health commissioner to bring back a mask mandate. 
"What we're living through right now is a disaster," said Amy Mizialko, Milwaukee Teachers' Education Association president.
Milwaukee's last masking requirement expired June 1. The groups say it's long past due to act.
"We are in the midst of a major COVID surge, and the city leaders are not doing their jobs," said Mizialko.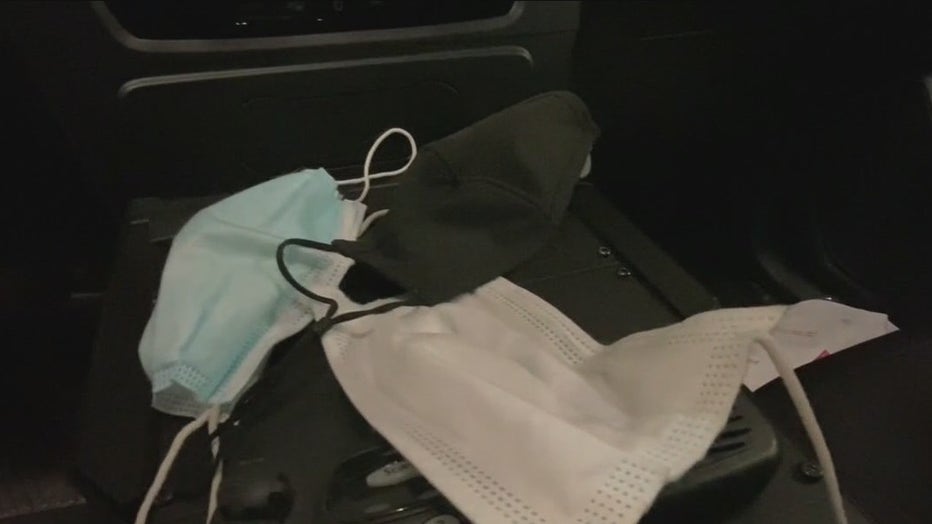 The city's seven-day rolling average of new COVID-cases is 198, the lowest it's been this month, but much higher than where it was on June 1, when the city's seven-day average was 17.
The teachers' union joins 11 other community groups urging the mayor and health commissioner to immediately mandate masks indoors.
"I personally don't want to have to continue to have to wear masks, but it's something I will continue to do if it helps to keep not only me but the broader community safe, as well," said Angela Lang, executive director of BLOC.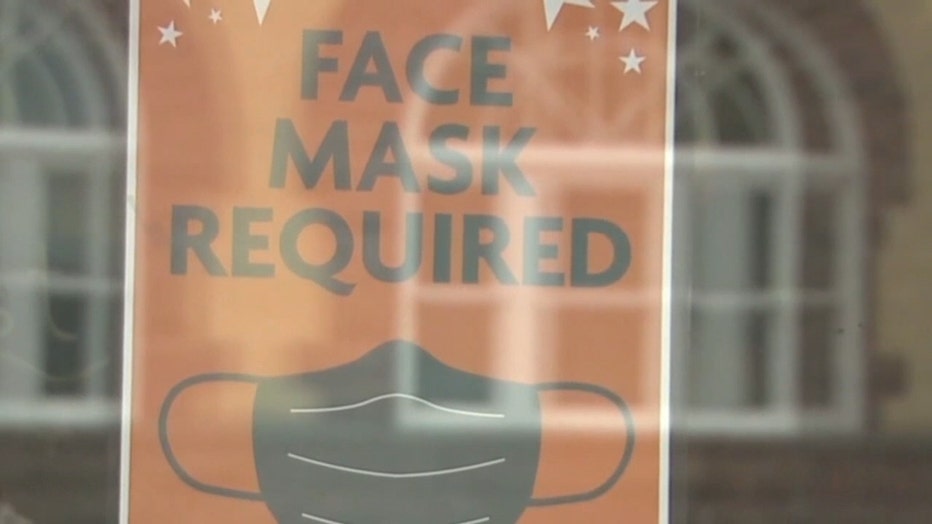 In July 2020, the Common Council passed the mask ordinance unanimously. It had a time limit: for the duration of the "Moving Milwaukee Forward" health orders, which the health commissioner allowed to expire on June 1. At the time, she said she wouldn't hesitate to put it back if numbers spiked.
Now business leaders say they're worried about a new requirement.
"I was supportive the first time around," said Omar Shaikh, 3rd Street Market Hall co-owner. "I think at this point, though, it doesn't make sense to do it for one county, versus all the surrounding. Right? Masks would be required in one area, and a block away, it's not required. It doesn't make sense to me. I think the push right now should be on vaccinations."
Shaikh, who is vaccinated and had a breakthrough infection, is getting ready to open the 3rd Street Market Hall, where masks are optional.
The CDC suggests people, even if fully vaccinated, should wear a mask in indoor public places in areas with substantial or high transmission, which currently includes all Wisconsin counties. Milwaukee's health commissioner echoes that recommendation, but doesn't sound ready to make it a city mandate.
Statement from Milwaukee Health Commissioner Kirsten Johnson
"We are experiencing a pandemic of the unvaccinated. While breakthrough cases of vaccinated individuals can still occur, we know the COVID-19 vaccine provides effective protection against spreading the virus, as well as serious illness, hospitalization, and death. It's time for the community to come together and encourage all residents 12 years of age and older to receive their vaccine. Currently, only 32.5% of individuals 12 to 15 years old and 36% of individuals 16 to 19 years old are fully vaccinated. The best way to keep our all our students safe, including the children who are not yet eligible to be vaccinated, is by ensuring the students and adults around them are fully vaccinated. Universal masking is one layer of protection, and the Milwaukee Health Department is supportive of all schools, including MPD, who implemented masking requirements. We continue to strongly advise all individuals, regardless of vaccination status, to wear a mask when in public, indoor spaces as a mitigation measure. "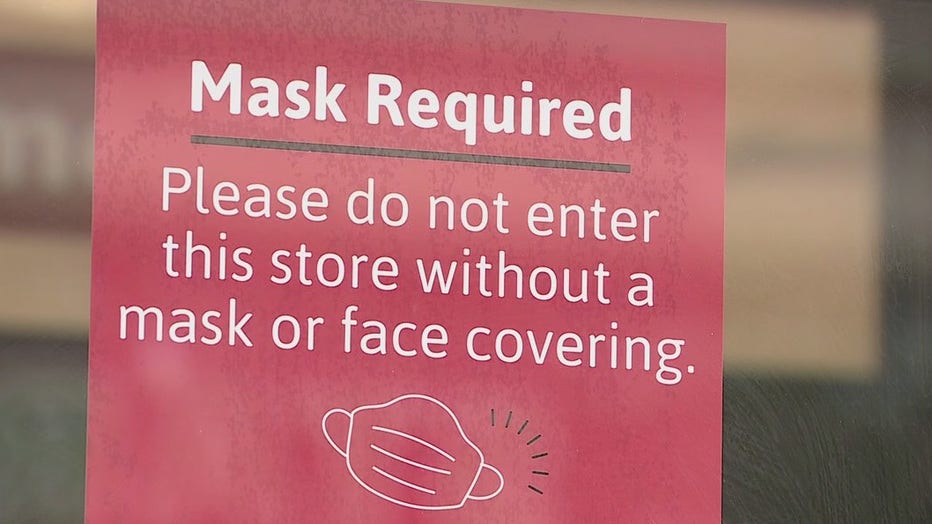 SIGN UP TODAY: Get daily headlines, breaking news emails from FOX6 News
Statement from 12 groups pushing for a citywide mask mandate
 "We undersigned organizations call on Mayor Tom Barrett and the Milwaukee Health Department to issue a new health order immediately and implement an indoor mask mandate in the City of Milwaukee. This action is long past due with COVID-19 numbers steadily above extreme transmission levels in our city and around the state. The safety of our communities and our children is paramount, and you must take every action possible to reign in the current surge of COVID-19 infections due to the Delta variant.
"The disease burden numbers in Milwaukee continue to be at dangerously high numbers and the current increase is similar to what we saw last fall. While we must all work to continue vaccination efforts, universal indoor masking and physical distancing are proven methods to control spread. COVID-19 infections are affecting children at much higher rates than ever before and children under 12 still cannot be vaccinated. Poor and working-class communities are much harder hit by the current surge and historic inequities have been highlighted throughout this pandemic. Inaction by our City's government is unacceptable, especially in light of this disproportionate impact. This city's government does not exist simply to respond to the demands of the business lobby and the wealthy.
"You must act now and you must bring the full power and authority of the Mayor's office and the Milwaukee Health Department to bear to save lives and prevent unnecessary illness."