GOP leaders gavel in, adjourn unemployment session
MADISON, Wis. - Republican legislative leaders took no action Tuesday on Gov. Tony Evers' call to modernize the state's backlogged unemployment system, convening and adjourning a special session within seconds.
Evers called the GOP-controlled Legislature into special session on Tuesday to pass a $5.3 million plan to modernize the Department of Workforce Development's process for handling unemployment claims.
"If they gavel in and gavel out like they've done before, if they leave this problem for another administration, another generation, the people of this state will hold them accountable at the ballot box," Evers said.
FREE DOWNLOAD: Get breaking news alerts in the FOX6 News app for iOS or Android
GOP leaders rejected the proposal, saying Evers has the power to make upgrades without legislative approval. Republican leaders in the Assembly gaveled in to Tuesday's special session and immediately adjourned with no debate. Republican leaders in the Senate followed suit about a half-hour later.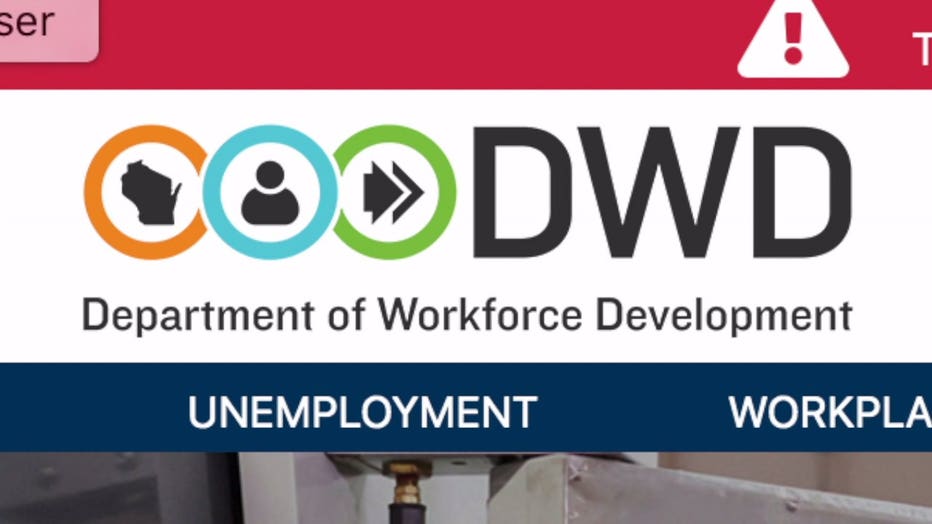 Wisconsin Department of Workforce Development (DWD)
The session remains open, but lawmakers have shown no signs of wanting to pass any bills.
"The governor has waited for almost a year to propose anything that could end up solving this issue when he's had this ability all along, and that's the thing that is frustrating four us because he does this dog and pony show with the special session when he has the unilateral ability to do this on his own," said Republican Majority Leader Jim Steineke.
"The audit, and we have a report showing that it's not the actual system that needs to be updated, it's how the agency is being run," said Republican Senate Majority Leader Devin LeMahieu.
The Department of Workforce Development has been struggling for months with a massive backlog of unemployment claims sparked by layoffs and business closures due to the COVID-19 pandemic. Republicans have blamed Evers for the backlog, saying his incompetence has left people waiting for months for life-sustaining payouts. The governor has blamed DWD's antiquated processing systems.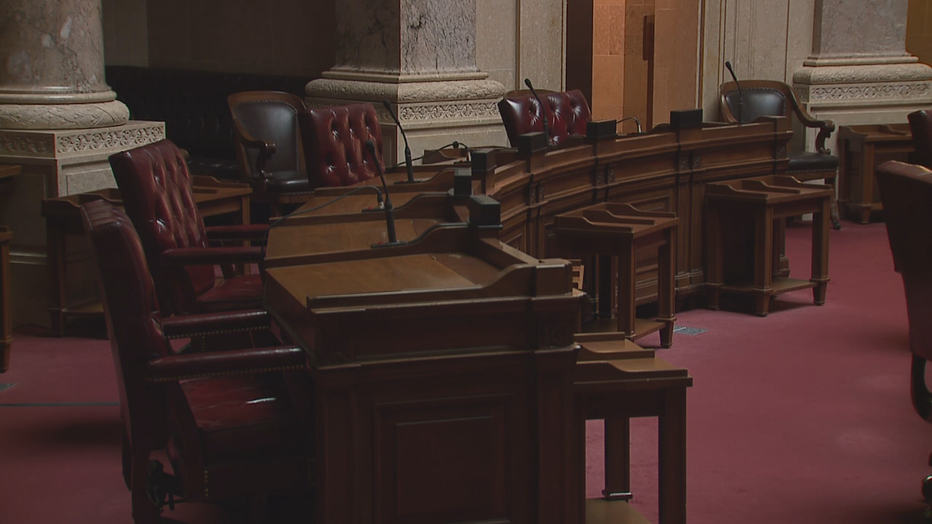 Republicans have all but ignored Evers' special session calls in the past, including sessions on gun control and criminal justice reform.
Outside Tuesday, the Capitol windows remained boarded, but the National Guard present Sunday weren't visibly on guard.
"I traveled down to Madison with some of those things in mind," said Steineke. "I'm a little bit concerned, but happy to see when I got to Madison that there was really no activity of note around the Capitol, so I think some of the steps taken to secure the building makes sense, and hopefully we see no issues going forward."
"I'm not sure why the governor has ramped up security, DOA has ramped up security so much," said LeMahieu. "I guess there was some chatter on Twitter that they heard, but it seems like a little bit of an overreaction to me."