Festa Italiana canceled for 2nd year in a row due to virus concerns
MILWAUKEE - 2021 is starting to feel like 2020.
Festa Italiana, Milwaukee's summer ode to Italy, will be canceled for a second year in a row due to coronavirus concerns, the Board of Directors at the Italian Community Center said Friday, Feb. 26.
The festival was slated to continue in 2021, but the directors noted "circumstances associated with COVID-19" as their reasoning for canceling. 
"COVID-19 has impacted virtually every business and industry across the country. Around the world festivals, sporting events, conferences, and community celebrations have been canceled, or postponed, due to lingering effects of this virus," said Joe Emanuele, president of the Italian Community Center and Festa Italiana director. "The health and safety of our employees, volunteers, vendors, members, and attendees is our highest priority.
"While we have confidence in the City and County of Milwaukee's vaccine distribution plan, we thought it would be prudent to give our health officials a little more time to reach our broader community."
FREE DOWNLOAD: Get breaking news alerts in the FOX6 News app for iOS or Android.
The festival will return in 2022, according to a release. 
So far, Festa Italiana, German Fest, and PrideFest have been canceled for 2021.
Cancelations impact local business
The businesses that rely on Milwaukee's summer festival are hoping something happens at the Summerfest grounds this summer. 
A true Italian pizza is about tradition.
"I make my own Italian sausage from my grandparents' recipe," said Joseph Scrima, owner of Scrima's Pizza. "It happens to be a labor of love for me. I'm not even a mom and pop. I'm just a pop place. It's difficult."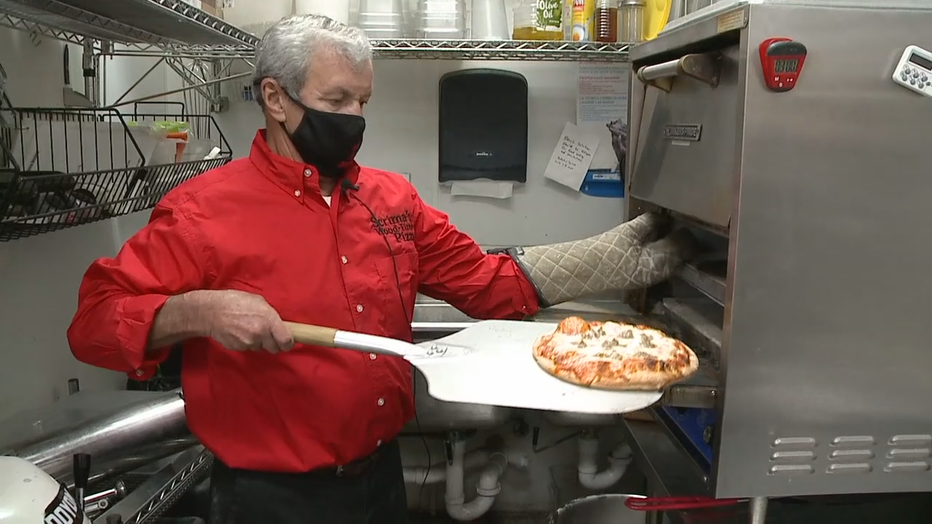 Festa Italiana is normally one of the biggest events of the year for Scrima's Pizza. Losing that and other festivals in 2020 led to big losses for the Waukesha-based business.
"I imported an oven from Italy that I built myself, and we put it on a huge trailer," said Scrima. "It's probably over $100,000 that we lost last summer. It's just disheartening."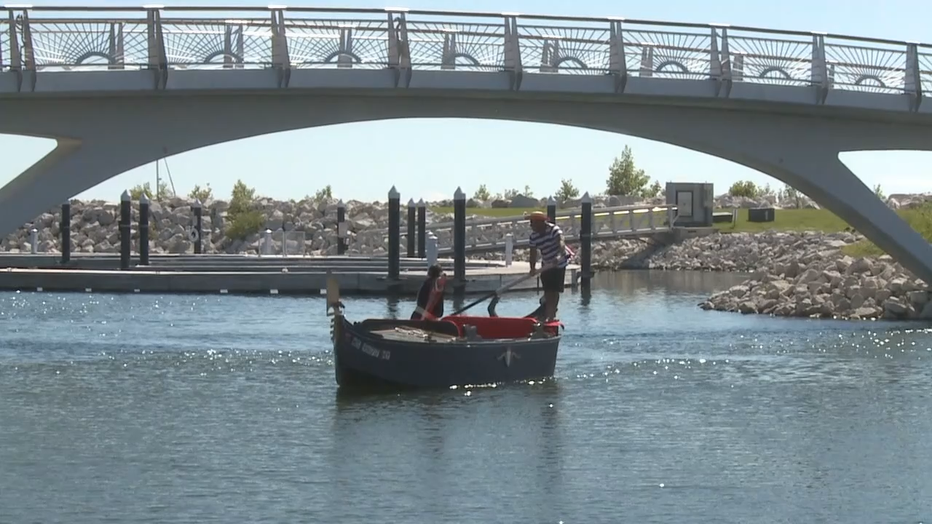 Gondola ride at Festa Italiana
Taking the word-fired oven on the road is the heart of the business. When the 2020 festival was canceled, organizers said at the time they'd be back bigger and better in 2021. That won't be happening.
"It's disappointing. You're going to lose that income and the camaraderie. The festival is such a nice event to have people come and enjoy our beautiful lakefront," Scrima said. "Now that's all gone."
For now, Scrima will keep selling his pizzas to heat and eat, hoping to return to the way they were intended soon.