16th Street Viaduct crash; 3 dead after pursuit, pedestrian hurt
MILWAUKEE - The Milwaukee County Medical Examiner's Office has identified three people killed when their car went over the 16th Street Viaduct and caught fire Thursday, Oct 6.
Officials say 28-year-old Corey Owens, 34-year-old Johnny Brown Weatherspoon, and 44-year-old Kendrick Miller were in the car that police say they were chasing for a suspected drug deal before the driver hit a pedestrian and lost control.
"It's really a sad incident that really shouldn't have happened, for them to lose their lives. I really am sorry," said witness Mimi Reza.
SIGN UP TODAY: Get daily headlines, breaking news emails from FOX6 News
Mimi Reza witnessed the car and says it almost hit her.
"It missed us by inches, and all of a sudden as I was turning, you could see through the mirror that the car was losing control, and then it just went over the sidewalk and then over the fence and then down in the bridge, and you just hear the explosion," Reza said.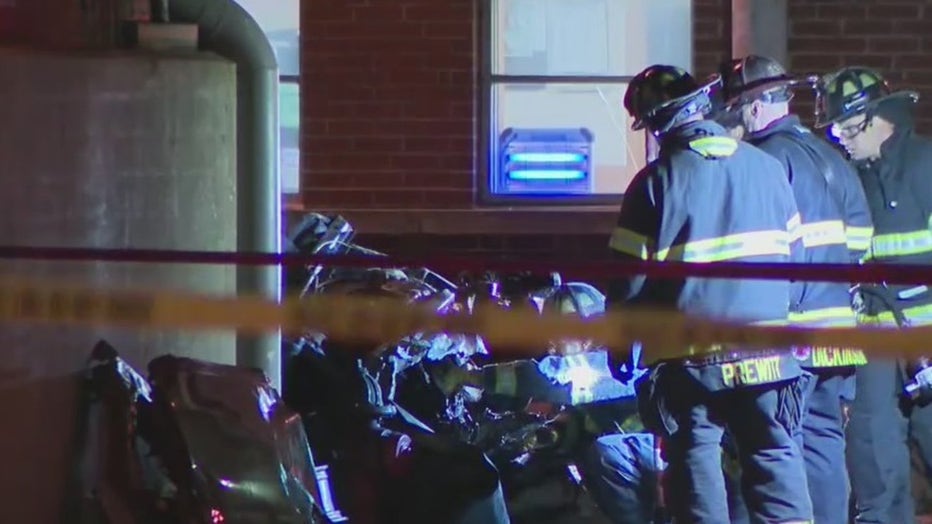 16th Street Viaduct crash, 3 dead after pursuit, pedestrian hurt
Police said officers tried to pull over a Toyota Avalon near 22nd and Mineral for a suspected drug deal. The car sped away, and they chased after it. The suspect car struck and injured a teen pedestrian before losing control.
"First of all condolences to the family of the victims," Police Chief Jeffrey Norman said.
FREE DOWNLOAD: Get breaking news alerts in the FOX6 News app for iOS or Android.
Norman said the chase lasted less than a minute.
"It did start off with an illegal drug transaction," he said. "We must remember one of our community members was harmed in that. There was a young teenage pedestrian who was, actually had been struck by that particular vehicle. So this is harmful not only to individuals operating the vehicles on our streets but also our pedestrians those just living life," Norman said.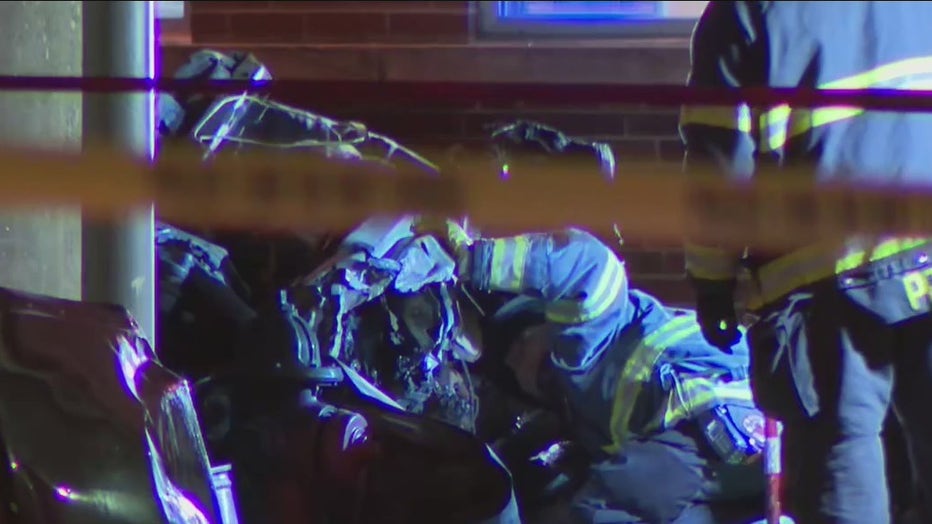 16th Street Viaduct crash, 3 dead after pursuit, pedestrian hurt
The chief said the end result is disheartening.
"Our community residents are saying they are tired of the driving. It's unfortunate to see these types of incidents. It angers me people still engage in these behaviors," Norman said.
The 18-year-old hit by the suspect's car was taken to the hospital and treated for minor injures. Chief Norman said the incident is being investigated by Milwaukee Police Department Criminal Investigation Bureau.
Editor's note: The medical examiner's office provided the names of all three of the deceased after this story aired on FOX6 News. The video reflects the information available at the time it aired, while the text includes the update with their names and ages.