Dontre Hamilton police shooting: Family, others rally 7 years later
MILWAUKEE - Family, friends and faith leaders on April 30 remembered the seventh anniversary of the fatal police shooting of Dontre Hamilton, rallying at Red Arrow Park where he died.
The death led to police changes in Milwaukee, but people demanded more Friday afternoon.
Hamilton was on a park bench sleeping when a Starbucks employee called 911. A police officer, Christopher Manney, responded to a call, woke him up and sought to pat him down. Then Hamilton took away the officer's nightstick and began hitting him. The officer responded by shooting Hamilton 14 times. MPD later fired Manney, but county and federal prosecutors never charged him in this case.
The city also agreed to a $2.4 million settlement put into a trust for Dontre Hamilton's son.
Seven years after his death, family placed flowers at his grave knowing this didn't have to be his story.
"Dontre should still be alive if that wasn't done to him unjustly," Nate Hamilton, Dontre's brother, said. "The facts is, Dontre was in the park resting, not bothering or engaging or hindering anyone's ability to be themselves that day, and his life was taken."
FREE DOWNLOAD: Get breaking news alerts in the FOX6 News app for iOS or Android.
The Hamiltons have spent the last seven years asking for change. They stood with the community in Red Arrow Park after visiting the cemetery, knowing there is still work to do
"We still have to fight when it comes to legislation, when it comes to policy," Hamilton said.
Family remembers Dontre Hamilton seven years after his death
In a year when police violence has been on the national stage, the Hamiltons said their fight will not be finished until there are no new families finding themselves in this spot.
"We have to continue to push each other. Continue to reach heights together. We don't have to do this alone," said Hamilton.
Faith leaders speak out
A group of Milwaukee pastors raised their voices seven years after a Milwaukee police officer shot and killed 31-year old Dontre Hamilton.
"Why do you hate us so much? Why do you hate me because of the color of my skin?" said Rev. Greg Lewis, St. Gabriel's church of God in Christ.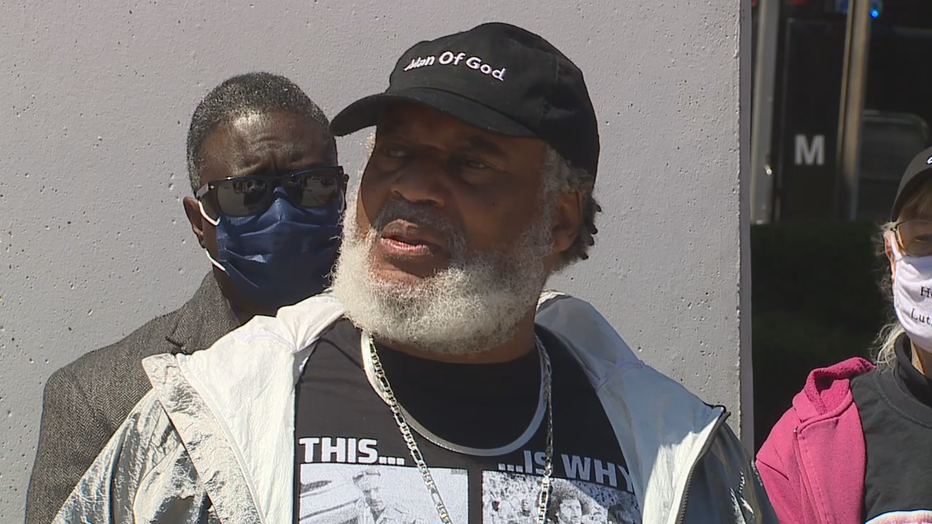 "When the church prays, oh, we can shake the foundations of heaven. We can change some things in the city if the church pray," said Rev. Kurt Boyd of Way of the Cross Missionary Baptist Church.
Changes came to the city. Milwaukee officers now go through crisis intervention training and wear body cams.
"Body cameras have made it, I think, made it easier for police to do their job and more difficult for criminal defense lawyers. But the good thing is we generally get to the truth because it can't be edited and it's one continuous loop," said Russell Jones, a criminal defense attorney.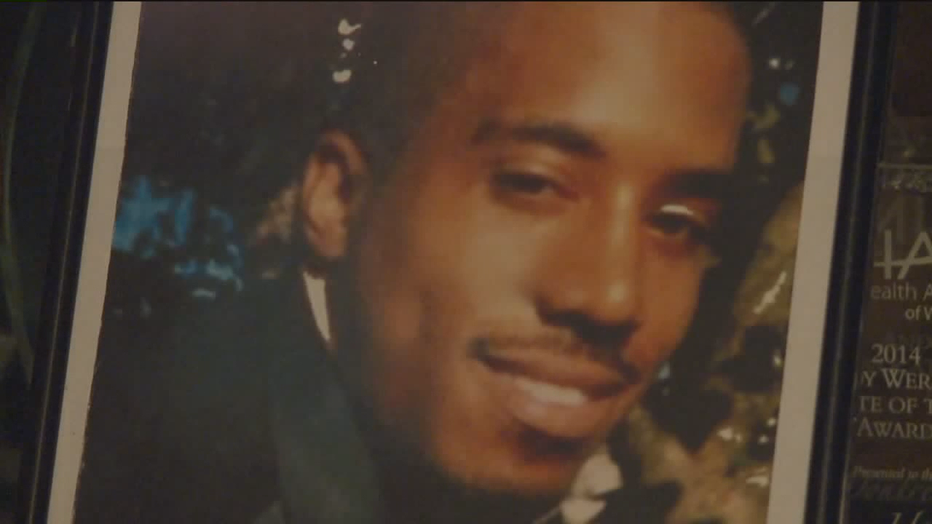 The calls for change, however, haven't stopped.
"We are seeking the eradication of chokeholds in our policing," said Rev. J. Anthony Phillips of Blessed Deliverance Baptist Church.
Today, a prayer for a better tomorrow.
"As long as Jesus Christ is still alive, we have hope, and so we thank you Father," Rev. Boyd said.
Gov. Evers weighs in
Gov. Tony Evers this month issued an executive order for state-managed police -- that's DNR, Capitol and State Patrol. It calls for them not to use chokeholds, except in situations where other deadly force may be used.
FOX6 asked him why not a universal ban?
"It's one step at a time. We believe that this first step is an important step. And certainly, there may be circumstances when lives are in danger, but we wanted to get this first step in place," Gov. Evers said.
Wisconsin lawmakers are introducing a number of changes to policing. Those proposals are expected to get hearings in May.
Hamilton's brother, Nate, said the relationship with police has gotten better, but he still sees room for reform.