Aliyah Perez: Milwaukee Common Council president's niece remembered
MILWAUKEE - Milwaukee's Common Council president shared a message Friday, March 3 – that domestic violence can impact anyone – as he and his family mourn the loss of his niece.
Loved ones paid tribute to Aliyah Perez at Kletzsch Park in Glendale. The 26-year-old was shot and killed Sunday.
"We're here to celebrate the brightest light of Aliyah Marie Perez," said Common Council President Jose Perez, Aliyah's uncle. "Beloved daughter, granddaughter, niece, hermana, sister – best friend."
SIGN UP TODAY: Get daily headlines, breaking news emails from FOX6 News
On a gloomy Friday, it was a bright light that brought the crowd together. In life, Aliyah was a woman with many roles and names.
"Titi. We all called her, Lili, Lola," Perez said.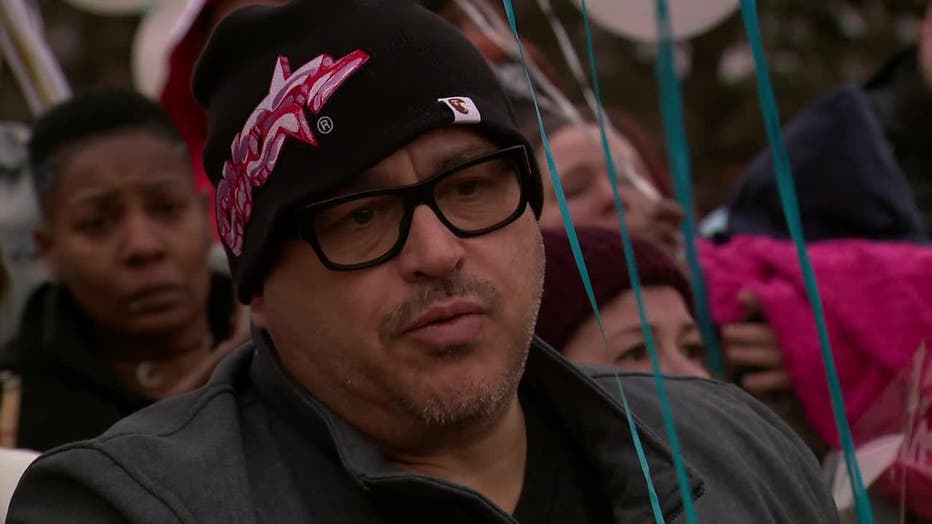 Jose Perez at vigil for niece, Aliyah Perez
In death, there are not enough words to express the grief left behind.
Police said Elijah Combs, the man suspected of killing Aliyah, shot and killed himself after a Tuesday police chase. 
The Common Council president blames domestic violence, urging everyone to be vigilant and aware of the signs.
FREE DOWNLOAD: Get breaking news alerts in the FOX6 News app for iOS or Android.
"You should know we are committed to the community as we feel this tragedy. We want to continue to help anyone in the same space, so this doesn't happen to anyone else," Perez said.
He and loved ones sent one message to the sky loud and clear: "We love you sister Lili." And after a dark, cloud-covered day – there came a peek of sun.
"I just want all of us to think of the positive things, and I know what Lili would want us to do is carry on and be that light she was for us for everyone else," said Perez.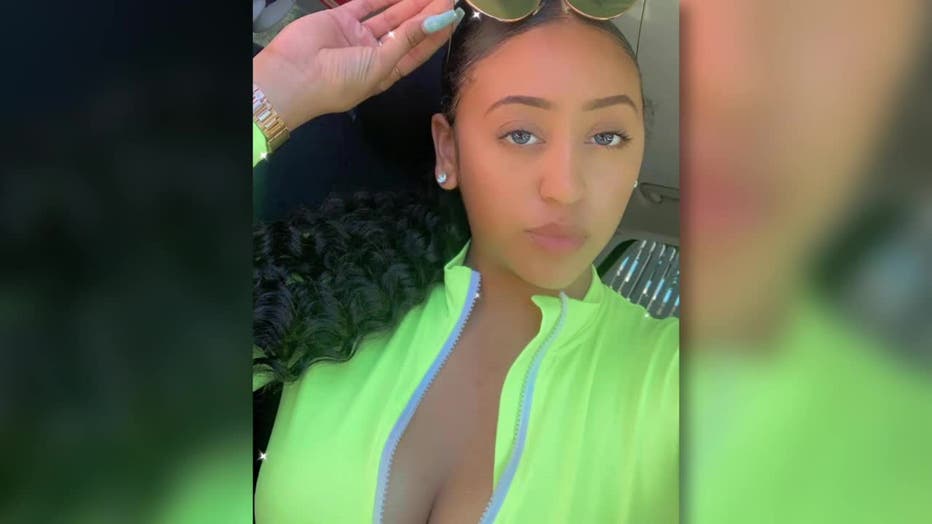 Statement from Common Council President José G. Pérez:
Earlier this week my family experienced an incredible tragedy with the loss of my beautiful niece to domestic violence. The sorrow and pain of losing her has been one of the most difficult things my family and I have ever experienced.
I want to thank my extended family, colleagues, friends, and the community for the outpouring of support my family and I have received during this time. I would also like to thank the Milwaukee Police Department, particularly the Homicide Division, for their efforts and professionalism throughout this difficult process. Additionally, I would like to thank the Office of Violence Prevention for their work.
Domestic violence can be found anywhere, can exist in any neighborhood, and can affect any family. It is incumbent upon everyone to make themselves aware and to be vigilant of the signs of domestic violence – and then to be proactive in sounding the alarm to protect potential victims.
Below are resources to turn to if you or someone you know may be in a threatening situation:
The UMOS Latina Resource Center Crisis Line: 414-389-6510
Division of Milwaukee Child Protective Services: 414-220-SAFE (7233)
IMPACT 211: Dial 2-1-1
National Domestic Violence Hotline (Hablo Español): 1-800-799-SAFE (7233)
Sojourner Family Peace Center: 414-933-2722
Milwaukee Women's Center: 414-671-6140