Rodgers to Jets? New York Packers bar owners have mixed feelings
NEW YORK - Aaron Rodgers said Wednesday he intends to play for the New York Jets in 2023 after 18 seasons in Green Bay and the four-time NFL MVP quarterback is waiting for the Packers to trade him.
From the Big Cheese to the Big Apple, Jets and Packers fans are weighing in on Rodgers' possible move to New York.
Jets fans are excited for Rodgers, but the owners at a pair of Packers bars in New York have split feelings. One says good for him. The other says good riddance.
With his arm wrapped around his best friend, what many thought was goodbye may just have been Rodgers waving hello to a new team.
SIGN UP TODAY: Get daily headlines, breaking news emails from FOX6 News
"There's been a lot of putrid quarterback play with the jets in the franchise history, let alone in the last 10-15 years," said Will Parkinson, host of the "Turn on the Jets" podcast. "Getting someone, or eventually getting someone like an Aaron Rodgers, raises the ceiling."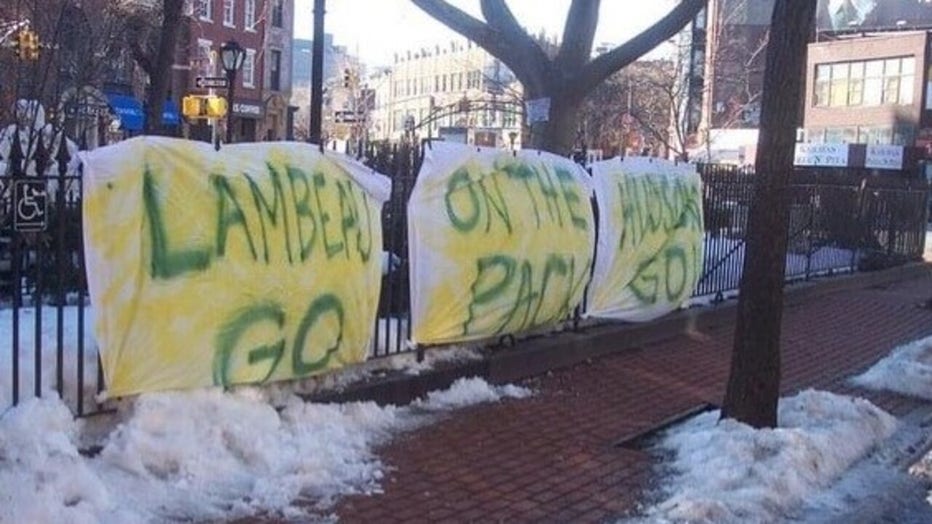 Kettle of Fish (Courtesy: Patrick Daley)
Parkinson said fans in New York are just as you'd expect them to.
"I think the fanbase is almost in, they're talking Super Bowls now," said Parkinson. "This is a team that hasn't been to the playoffs since 2010."
Meanwhile, in the Hell's Kitchen neighborhood, Joe McGuinness owns TheWaylon.
"They're kind of fed up with him, ya know?" said McGuinness. "Are you playing? Are you not playing?"
He said his Packers fan customers were ready for a change, just like Rodgers and the Packers.
"I don't think it's worth the hassle, you know, but let them deal with it now," said McGuinness.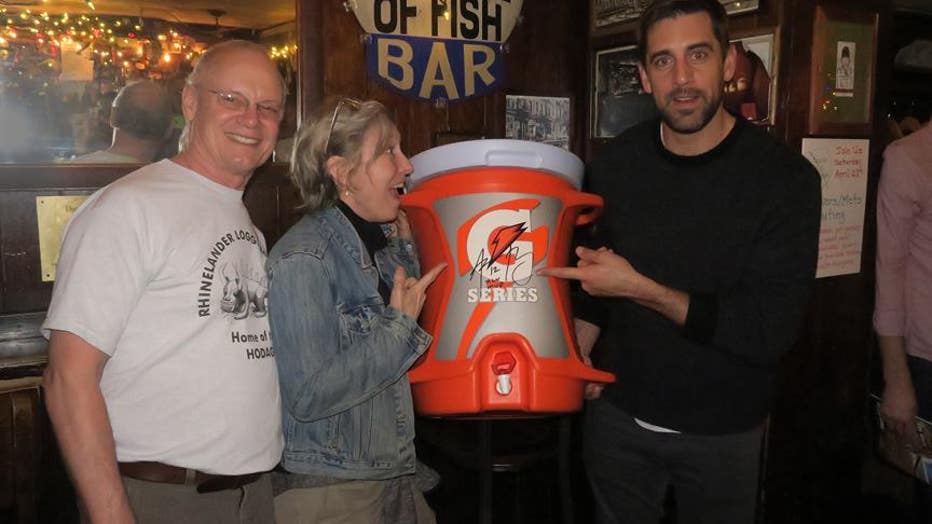 Aaron Rodgers at Kettle of Fish (Courtesy: Patrick Daley)
But at the Kettle of Fish in the West Village, dubbed the "Lambeau on the Hudson," Patrick Daley will always have a spot in his heart for #12.
"When you move on, you move on, and I'm happy he's in New York," said Daley.
RELATED: Check out the new and improved FOX Sports app
Rodgers retweeted a link to raise money for the Kettle, helping the bar survive the pandemic before coming to visit.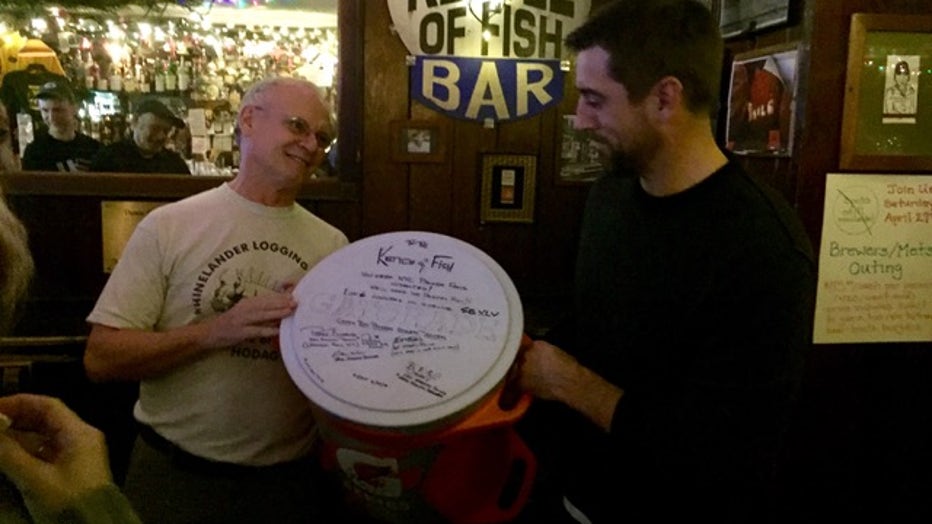 Aaron Rodgers at Kettle of Fish (Courtesy: Patrick Daley)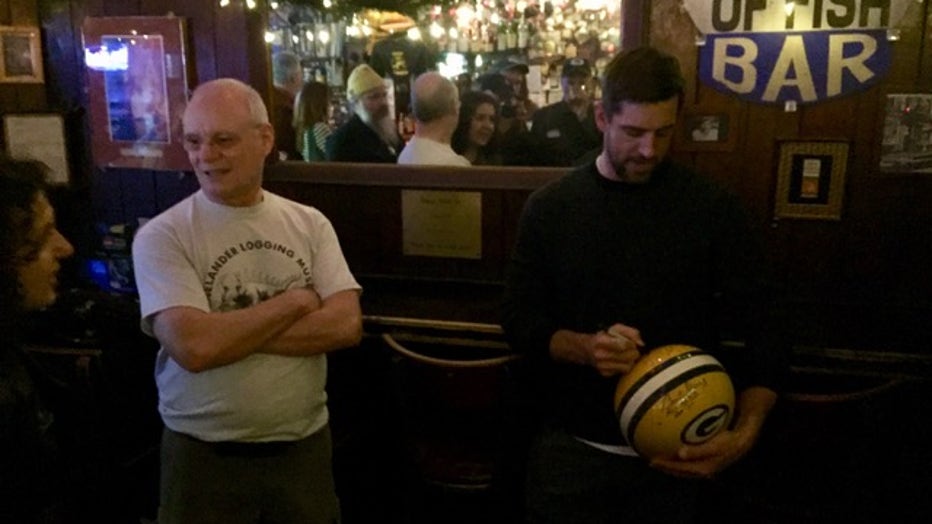 Aaron Rodgers at Kettle of Fish (Courtesy: Patrick Daley)
"He was just on his way to Teterboro, where his plane was waiting for him, and he canceled," said Daley. "He stayed much longer than he had anticipated. He canceled his flight until the next day, and we just had a really good time."
Daley said if the deal goes through, he's got a new AFC team to root for, but he calls them the New York Packers, given their reported plans of targeting some of Rodgers' favorite teammates.