Giannis Antetokounmpo out, Game 2 against Miami Heat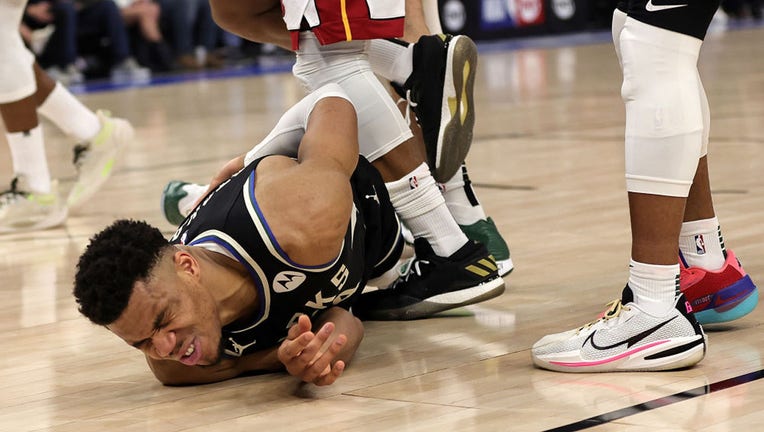 article
MILWAUKEE - Milwaukee Bucks head coach Mike Budenholzer said Wednesday that Giannis Antetokounmpo (back) has been ruled out for Wednesday's game against the Miami Heat.
Tuesday's injury report listed the two-time MVP as doubtful for Game 2, but an updated injury report released Wednesday afternoon had Antetokounmpo as questionable before Budenholzer made the final determination.
Budenholzer said Antetokounmpo was upgraded Wednesday because he has "gotten better each day" and "continued to improve."
Antetokounmpo left the Bucks' 130-117 Game 1 loss on Sunday with a bruised lower back. The star was driving to the basket with a little over four minutes left in the first quarter when he collided with Miami's Kevin Love, who got called for a blocking foul on the play.
Antetokounmpo landed awkwardly on his backside and lay on the floor before getting up slowly. He stayed in the game to attempt his free throws and didn't leave until picking up his second foul with 1:46 left in the first quarter.
Antetokounmpo then headed into the locker room, only to return to the game with 9:56 left in the second quarter. He headed back to the locker room with 8:33 left in the second quarter and didn't play again.
The Associated Press contributed to this report.