10-year-old's impressive interview with NFL star takes internet by storm: I'm 'very passionate' about my job
LAS VEGAS - A young sports reporter with a "smooth" demeanor well beyond his years has gone viral after a thoughtful postgame interview with Las Vegas Raiders star Davante Adams.
Sports4free Youth media reporter Jeremiah Fennell joined "Fox & Friends" Monday to discuss his interview with the wide receiver and his work as a young sports reporter.
"When you're very passionate with your job, you really take it seriously. So I'm always preparing for my interviews, and I've always tried to practice it, get it right the first time," Fennell said. 
The 10-year-old Raiders fan's sideline talk, where he effortlessly recited Adams' player stats and asked about his greatest childhood memories, was shared by the team last week in a tweet calling Fennell their "newest (and cutest) reporter." The video has been viewed over 4 million times.
Fennell detailed how he stayed cool under pressure while fulfilling his "dream" of interviewing star NFL players.
"I wasn't starstruck or anything," he said. "I was just there just talking to him like a normal reporter, you know? So I wasn't really scared, because in the end, we're all people." 
Fennell credited his professionalism to his parents who "lead by example."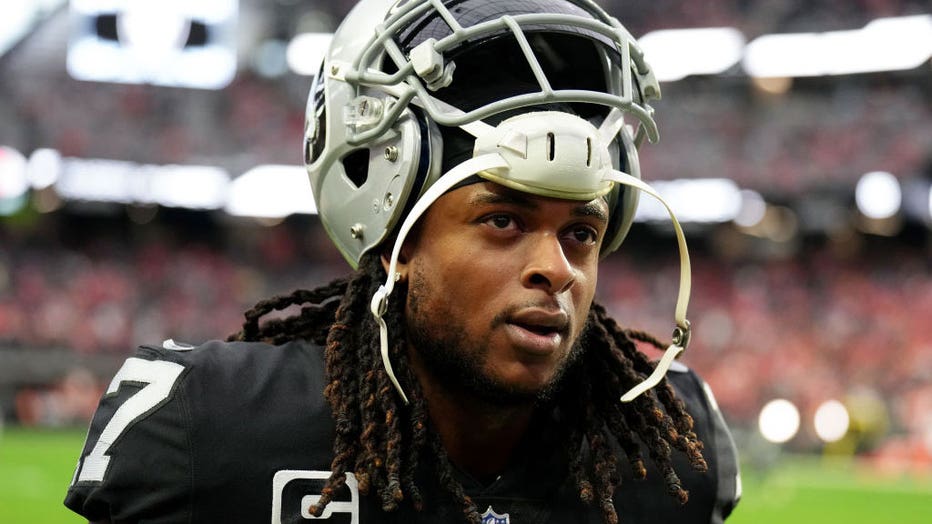 LAS VEGAS, NEVADA - JANUARY 07: Davante Adams #17 of the Las Vegas Raiders warms up prior to a game against the Kansas City Chiefs at Allegiant Stadium on January 07, 2023 in Las Vegas, Nevada. (Photo by Chris Unger/Getty Images)
"They definitely helped me to become the man that I am right now and the man that I will be in the future," he said.
Fennell, who was praised as "smooth" and "impressive" by co-hosts Lawrence Jones, Pete Hegseth and Rachel Campos-Duffy, was then asked about rumors of Tampa Bay Buccaneers quarterback Tom Brady possibly playing for the Raiders next season.
"Tom Brady has always been my favorite quarterback my entire life and the Raiders have always been my favorite team my entire life," Fennell said. "So if they mix together and Tom Brady is on the Raiders? That would be like a dream come true for me. And hey, maybe I get to interview him."