Zachariah Anderson trial: Lead prosecutor removed from court
KENOSHA, Wis. - A judge forced the lead prosecutor out of a Kenosha County courtroom. It happened during key testimony in the Zachariah Anderson trial on Tuesday, March 7.
Anderson is accused of killing Rosalio Gutierrez and hiding his body. 
"I'm going to ask you to remove him from this case, he is now a witness that needs to be out of this room and sequestered," said John Birdsall, defense attorney.
SIGN UP TODAY: Get daily headlines, breaking news emails from FOX6 News
One of Anderson's attorneys called for Kenosha County District Attorney Michael Graveley to recuse himself. 
"Judge, I would like to indicate what a stunt this is," Graveley responded.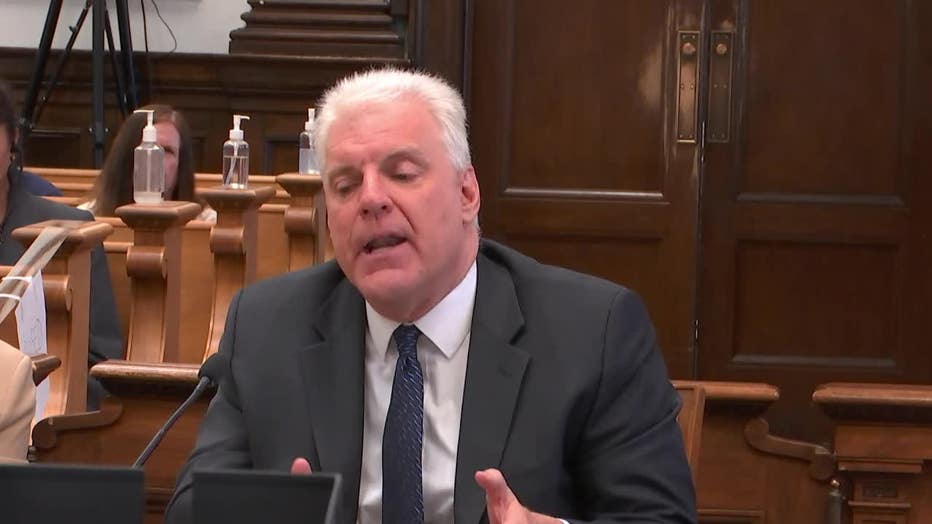 Kenosha County District Attorney Michael Graveley
The courtroom drama was connected to witness Nereida Macias. She was supposed to meet Gutierrez on May 17, 2020 – the day prosecutors believe Anderson killed Gutierrez in a jealous rage. 
On Tuesday, the defense said Graveley made himself a witness by questioning Macias in 2020 – when part of her story started to change.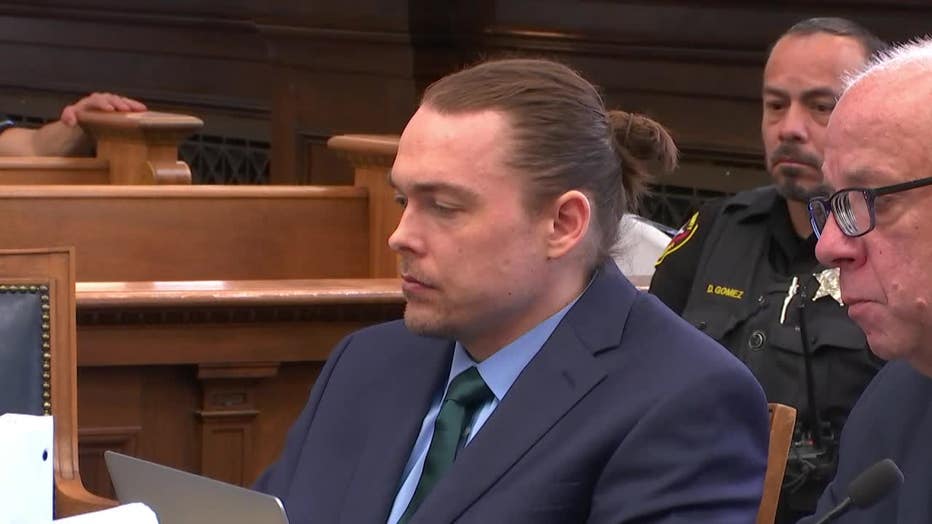 "I don't know what we're discussing that was not discussed couple weeks ago before this court," Graveley said.
"What we're discussing is the only stunt here is Mr. Graveley. He met with this witness once before trial. Didn't tell us anything about it," Birdsall said.
The judge asked Graveley to leave the courtroom during this testimony. Issues with the same witness led to the 2022 mistrial.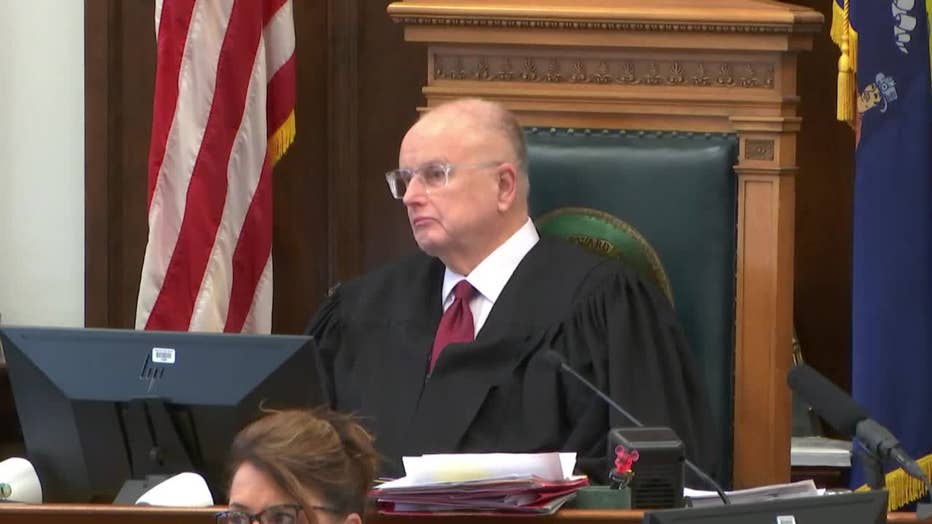 Kenosha County Judge Bruce Schroeder
"This is a perilous area. I don't want to get any closer to the edge than I have to," said Judge Bruce Schroeder.
It turns out, Macias arrived at the wrong apartment building that night.
FREE DOWNLOAD: Get breaking news alerts in the FOX6 News app for iOS or Android
Despite the drama, the state said her testimony is key to the timeline – showing how quick the bloody attack could have unfolded.
Graveley later returned to the courtroom. The jury also heard from a police detective and Gutierrez's former colleague.