Wisconsin's opioid epidemic: Gov. Evers speaks about local efforts
WAUKESHA, Wis. - Gov. Tony Evers was in Waukesha on Tuesday, July 6 to address the opioid epidemic and Wisconsin Act 57. 
The governor was joined by President and CEO of Lutheran Social Services of Wisconsin (LSS) Héctor Colón, Waukesha County Executive Paul Farrow, and Milwaukee County Executive David Crowley at the LSS Aspen Center.
"Far too many Wisconsinites have seen and experienced the tragedy opioids can cause first hand," said Gov. Evers. "We have got to come together to put an end to this epidemic that shatters lives and devastates communities. One way we can do that is holding the manufacturers and distributors of these harmful substances accountable, as we've seen on the national stage, and put those settlement funds to use in our communities."
FREE DOWNLOAD: Get breaking news alerts in the FOX6 News app for iOS or Android
Milwaukee, Waukesha, Washington and Portage counties are teaming up to bring awareness to what they, too, say has become an epidemic.
"In 2019 alone, we had about 418 opioid deaths, and we've seen a huge increase, compared to last year, where we've seen about 544 deaths," said Milwaukee County Executive David Crowley.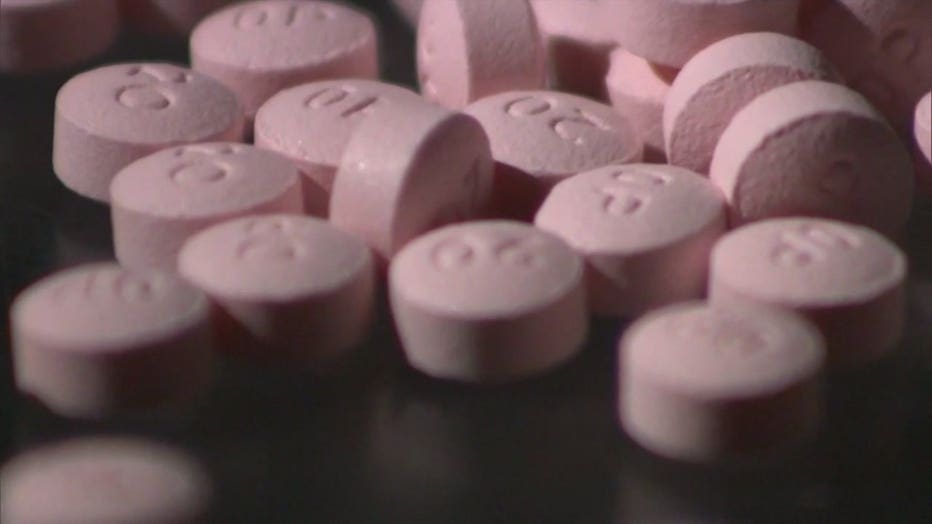 "2020 was difficult for many individuals, but even more so for individuals that had substance use issues," Waukesha County Executive Paul Farrow said.
According to the state, there were more than 1,000 deaths caused by opioid use in Wisconsin in 2020 alone.
"We had record numbers here in Waukesha County, and across the state and the country," said Farrow. "The work that we have done behind the scenes, guys, is appreciated, and it shows what we can do when we work together to come to a common cause."
The governor signed Wisconsin Act 57 while in Waukesha, saying it will offer aid to places like the Aspen Center.
"It's really an impressive place and aggressively taking care of a real problem, so I thank all of you for that," said Gov. Evers.
Those who came together Tuesday said they hope this is just the start of the momentum, hoping to push forward and end the opioid crisis.