Wisconsin's Most Wanted: Brianna Killingworth, accused of child trafficking, captured
MILWAUKEE - UPDATE: Brianna Killingworth, accused of child trafficking, was arrested in Madison, Tennessee, Monday, May 8 thanks to a tip from a FOX6 viewer. The arrest happened just days after we profiled her as one of Wisconsin's Most Wanted.
The U.S. Marshals and the Milwaukee Police Department are turning to you. They need your help in finding 27-year-old Brianna Killingworth. She is accused of trafficking a child, possession of cocaine, possession of narcotics, and possession of amphetamines.
"Ms. Killingworth stopped showing up to court, so she currently has open bench warrants in Milwaukee County for these offenses," said U.S. Marshals Task Force Officer Ryan Carpenter. "Ms. Killingworth assumes the longer she stays out, the case will just go away."
Carpenter said Killingworth is a co-defendant in the case.
"A 15-year-old female came to the Milwaukee Police Department," Carpenter said.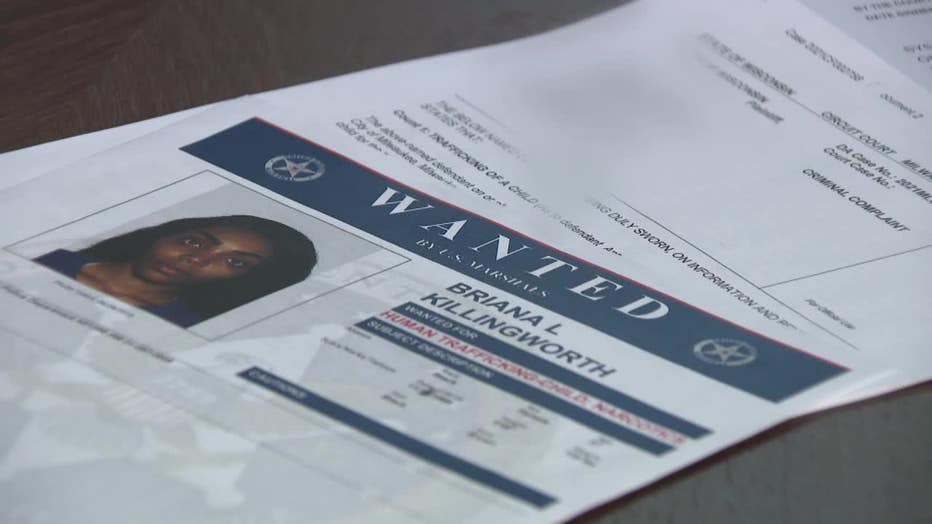 Carpenter said the victim told police she was offered a ride by Killingworth and 50-year-old Antwan Battles. They took her back to their place near 39th and Locust. They discussed how much money the victim could make depending on the sex act.
SIGN UP TODAY: Get daily headlines, breaking news emails from FOX6 News
"Things spiral out of control and then these grown adults are trying to convince her to do prostitution dates for money," Carpenter said.
Police searched the property where they found drugs and adult toys.
U.S. Marshals say Battles is currently behind bars.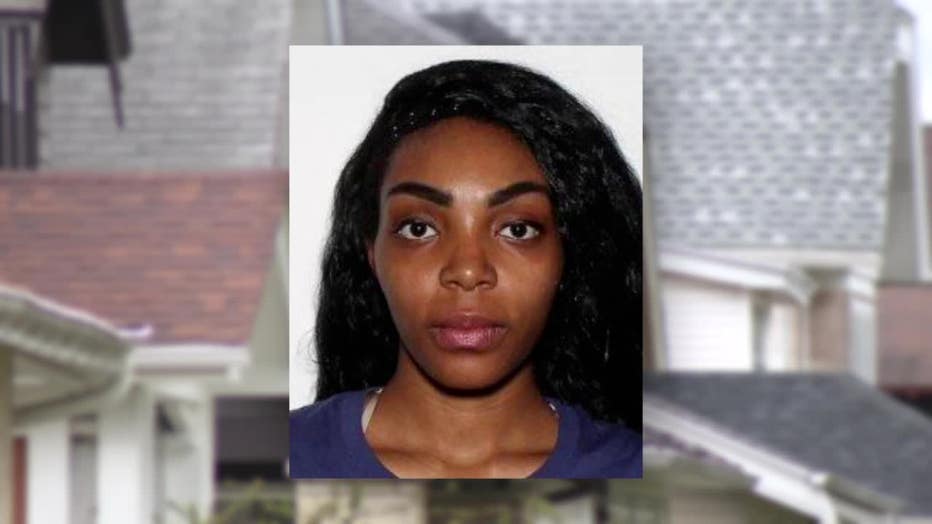 "Her co-defendant was on parole at the time of this investigation and has since been revoked and has been in custody still," Carpenter said.
Authorities say Killingworth has strong ties to Milwaukee, but she could also be hiding out in the state of Tennessee. She is described as being 5'8" tall and weighing 135 pounds.
FREE DOWNLOAD: Get breaking news alerts in the FOX6 News app for iOS or Android
"She has a scar on the right side of her forehead," Carpenter said.
U.S. Marshals ask anyone with information on her whereabouts to send tips to the U.S. Marshals tip line at 414-297-3707. You will remain anonymous.