Wisconsin man dies while hiking Grand Canyon trail
GRAND CANYON NATIONAL PARK - A man from Wisconsin died while hiking on a trail in the Grand Canyon, officials said.
The incident happened at 3 p.m. on Feb. 17 when officials received reports of an unresponsive hiker on the Bright Angel Trail below Havasupai Gardens, the National Park Service said.
Search and rescue crews arrived at the trail within 30 minutes and pronounced the hiker dead. He was identified as a 56-year-old man from Pewaukee, Wisconsin.
Officials said the man was trying to complete a day hike to the Colorado River and back.
NPS, along with the Coconino County Medical Examiner, is investigating the incident.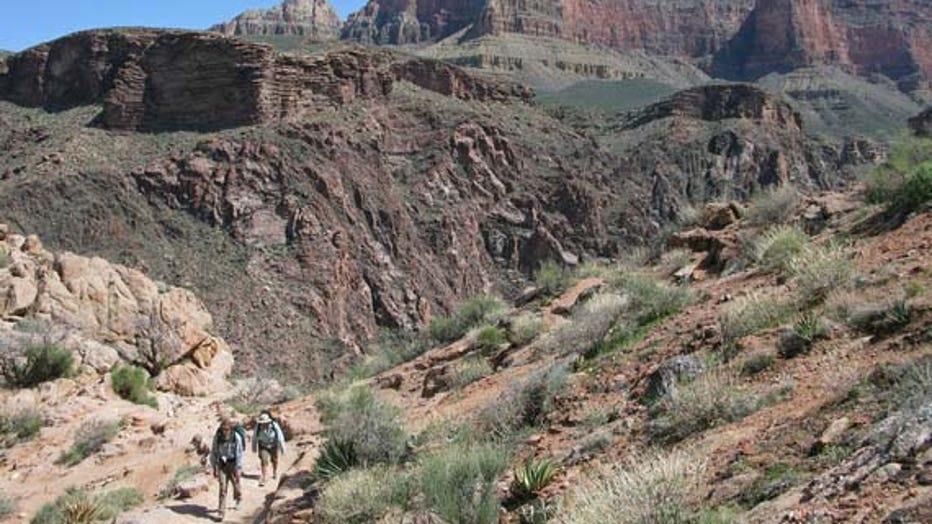 The Devil's Corkscrew on the Bright Angel Trail, located approximately six miles from the South Rim. (National Park Service)
More Arizona headlines