Foxconn, Wisconsin reach new deal on scaled back project
MADISON, Wis. - Wisconsin Gov. Tony Evers has reached a scaled-down deal with Foxconn -- one that will reduce tax breaks by billions. 
The global giant originally planned to hire up to 13,000 people -- creating the tech of the future in Racine County. So far, Foxconn has failed to meet that goal.
In the original deal, if Foxconn reached employment and capital spending goals, the company could be eligible for nearly $4 billion in state and local tax breaks.
"I'm not a big fan of these corporate extortion efforts, where basically a huge corporation comes in and asks for the sun, the sky and the moon and everything under it," said State Sen. Chris Larson (D-Milwaukee). "Try and be hopeful, but man, it would be really great if they started coming through on one of those promises some time or another."
Then-President Donald Trump celebrated the original deal in June 2018, when he helped break ground, calling the project the "eighth wonder of the world."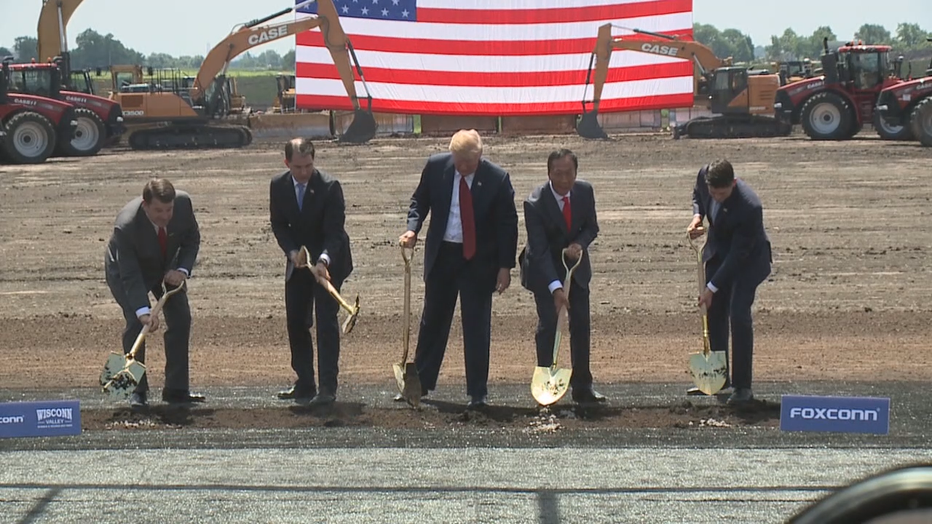 In the fall of 2020, the state determined Foxconn did not qualify for tax credits -- and said it did not appear the company would through fiscal year 2022-23.
Foxconn's latest jobs report was due April 1, but the Wisconsin Economic Development Corporation (WEDC) granted an extension until July 1. 
In the last one filed, which was spring 2020, the company reported it "has invested hundreds of millions of dollars in Wisconsin" and touted "dedicated excavation crews moved a quantity of soil that could wrap around the equator of the earth if pilled into one-foot cubes."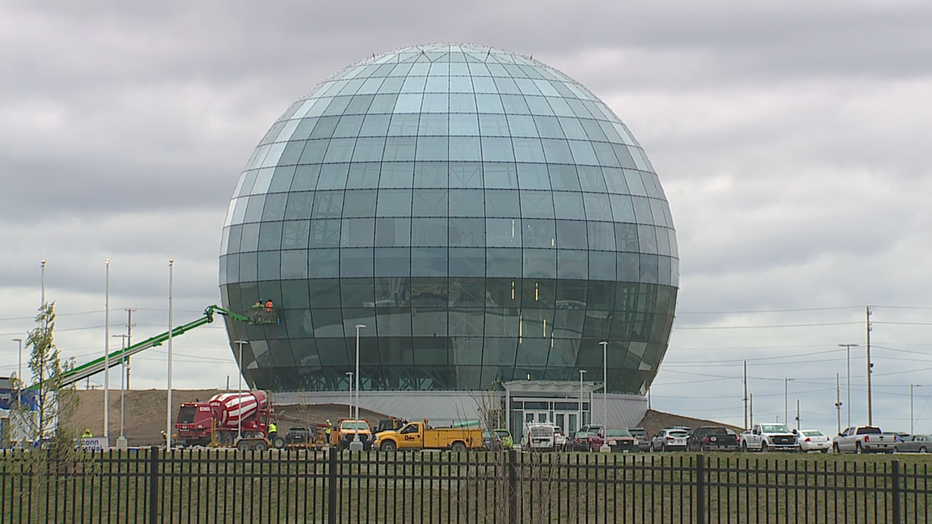 On Monday, April 19, Democratic Gov. Tony Evers announced he has reached a new deal.
"I've said all along that my goal as governor would be to find an agreement that works for Wisconsin taxpayers while providing the support Foxconn needs to be successful here in our state," Evers said.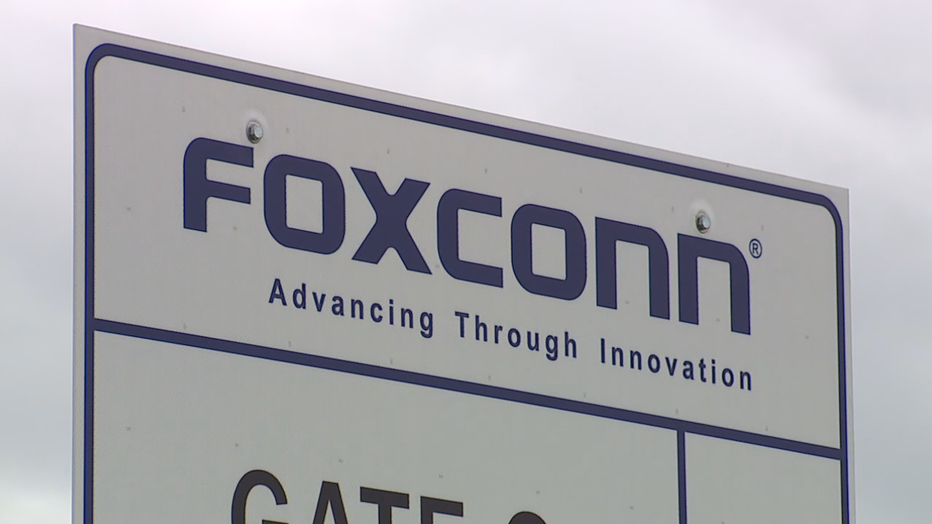 Foxconn Vice Chairman Jay Lee said because of "unforeseeable economic conditions," they negotiated with a "desire to lower taxpayer liability." He said they want more flexibility to meet market demand. 
The WEDC board will vote on the new plan in the afternoon of Tuesday, April 20.
State Sen. State Sen. Van Wanggaard (R-Racine) issued the following statement:
"Foxconn continues to be a great partner for Mount Pleasant, Racine County, and Wisconsin. It is the largest taxpayer in Racine County, and employs hundreds of people. It remains a nucleus for our area and economic development. Foxconn seeking to amend their existing agreement to allow for greater flexibility, growth, and stability in this rapidly changing post-pandemic environment shows their commitment to Wisconsin and the southeast Wisconsin area. Economic development and Foxconn should never have become politicized. I am hopeful that the days of politicizing the Foxconn development are over. With that, I am very optimistic that this means great things for our local and state economy in the coming months and years."
State Rep. Gordon Hintz, (D-Oshkosh), a member of the WEDC board, reacted to the new deal:
"I am encouraged by the announcement of an agreement between the WEDC and Foxconn, and I look forward to getting answers to questions at tomorrow's meeting. I share Governor Evers' goal of having a realistic and accountable contract that can lead to new jobs and protect taxpayers going forward. State and local taxpayers have already spent over a billion dollars on a project with little to show more than three years later. It is my hope that any new contract brings better transparency and clarity from Foxconn going forward."
While, the Village of Mount Pleasant and Racine County wrote:
"We are pleased the state and Foxconn have reached an agreement and look forward to continued progress on the campus in Racine County."
Associated Press contributed to this report.