Wisconsin elections board seeks $1.3M to bolster voter confidence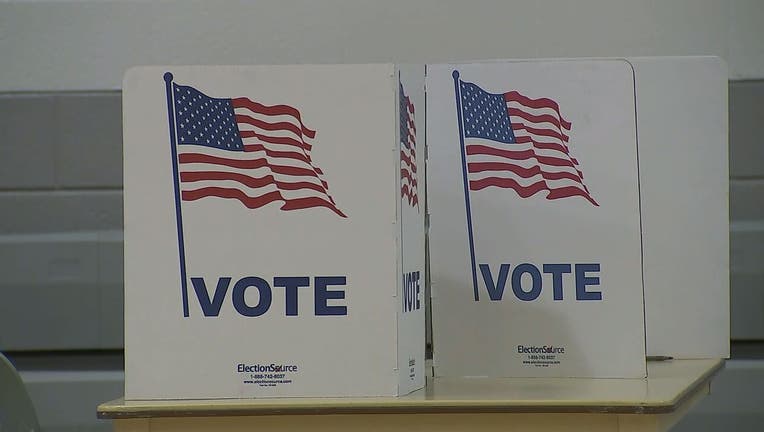 article
MADISON, Wis. - Wisconsin's bipartisan elections agency, which has been under fire from Republicans since Donald Trump's loss in 2020, wants to ask the GOP-controlled Legislature to pay for additional staff to increase the accuracy and confidence in election results, help the public better understand how elections work, and more quickly process complaints.
The Wisconsin Elections Commission was considering a proposal at its Wednesday meeting to seek $1.3 million to hire 10 people and create an Elections Inspector General program. The funding faces major hurdles. It would have to be approved first by the commission on Wednesday, then by the Legislature, which includes many Republicans who want to dissolve the commission entirely, and then be signed into law by the next governor.
Democratic Gov. Tony Evers supports the commission, which the Republican-controlled Legislature created. But his Republican challenger Tim Michels, who is endorsed by Trump and has left open the possibility of trying to decertify his 2020 loss, wants to create a new commission.
The commission has been at the heart of many complaints lodged by Trump, Republican lawmakers and others related to guidance it gave local election officials for the 2020 election. The Wisconsin Supreme Court ruled that absentee ballot drop boxes are illegal even though the commission issued guidance allowing them, and there are ongoing legal fights over who can legally return an absentee ballot and whether election clerks can fill in missing information on envelopes that contain absentee ballots.
SIGN UP TODAY: Get daily headlines, breaking news emails from FOX6 News
In the face of that criticism, the commission was proposing creating the new office to "promote best practices designed to increase accuracy of and confidence in election results," according to materials provided by staff for Wednesday's meeting. The office would also increase the agency's ability to more quickly research inquiries from both the public and lawmakers, especially those alleging illegal behavior, the agency said.
The agency said that since 2016, the average number of public records requests received by the commission has increased from two per month to more than 16 per month.
Creating the office to better handle those requests "would be one clear and decisive step toward creating a more effective, efficient agency that will better address citizen concerns and requests and thus increase public confidence in our elections," the agency said.
The proposed office would also include a legislative liaison and a communications specialist whose job it would be to convey the office's findings to lawmakers and the public, the agency said.
Official statements
State Rep. Amy Loudenbeck (R-Clinton)
"The fact the Wisconsin Elections Commission (WEC) is even considering spending more than a million dollars in taxpayer money to set up an agency within an agency to be a check on its own responsibilities is just another painful reminder of why WEC as currently structured does not work. 
"If WEC is looking to restore confidence in our elections, which most certainly needs to be done, they should look outside their own agency for ideas. Most other states delegate election duties, ministerial or otherwise, to a constitutional officer, typically the elected Secretary of State. 
"However, this is a much larger issue that needs to be addressed as part of an overarching policy discussion in collaboration with the executive and legislative branches of government. 
"As Wisconsin's Secretary of State, I will not only make sure the office works for and is accountable to the people of Wisconsin after decades of neglect, but I will also advocate for a new model to replace WEC and will encourage the governor and legislature to look at ways this constitutional office, that is directly accountable to the voters, could help administer our elections."