Wisconsin election decertification; Republican Vos rejects push
MILWAUKEE - Wisconsin certified President Joe Biden as the winner of the 2020 presidential election with 20,000 more votes than Donald Trump.
Legal experts, both conservatives and liberals, say state lawmakers cannot change that, but there is a lingering push to try anyway.
A report from former Wisconsin Supreme Court Justice Michael Gableman, who is leading a taxpayer-funded election investigation, claimed the state legislature could move to decertify Biden's win in Wisconsin. However, Assembly Speaker Robin Vos, who hired Gableman, and the legislature's attorneys say that is impossible.
SIGN UP TODAY: Get daily headlines, breaking news emails from FOX6 News
Still, Vos met behind closed doors with people who say the state should take away its certification that Biden won Wisconsin in 2020. The group includes former Menomonee Falls Village President Jefferson Davis.
"Everybody has a right to present their case, everyone has a right to petition their government," Vos said.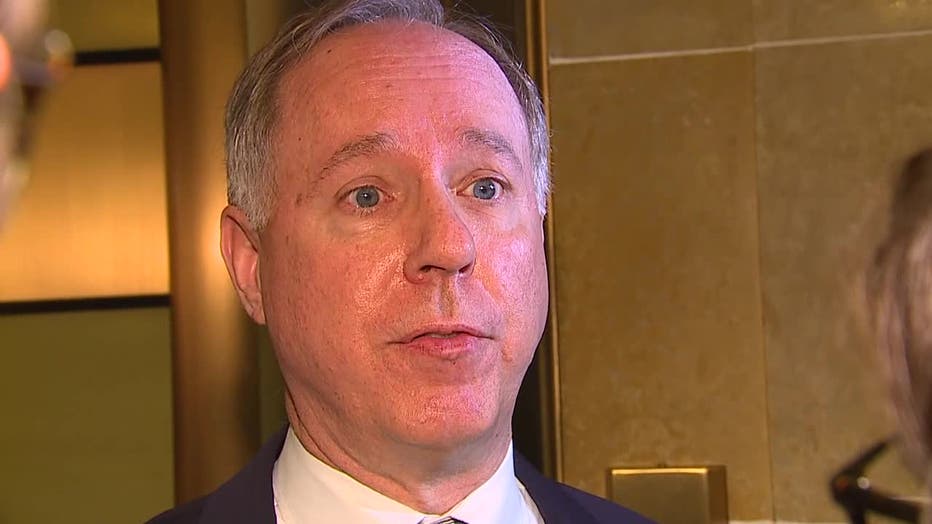 Vos and the Republican-controlled legislature offered Gableman $676,000 to investigate the 2020 election. In his report, Gableman laid out an argument that the legislature could decertify the election – a move former President Trump supports.
The report says that would entail the legislature passing a resolution to conclude that election law was not followed in 2020, and designating the slate of electors who "it thought best accorded with the outcome of the election, had it been run legally in accord with the state election laws in effect on November 3, 2020."
FREE DOWNLOAD: Get breaking news alerts in the FOX6 News app for iOS or Android.
It is something that State Rep. Tim Ramthun (R-Campbellsport) supports, but he said Vos told him to leave Wednesday's meeting. Ramthun is running for governor, and said Vos told him: "We don't want to turn this into a campaign event."
"All I've ever wanted was truth and closure to the mystery and the conspiracies around our elections processes, "said Ramthun. "This is a question about our republic. In my mind. This is a national security issue, this election issue. A national security crisis. And we haven't dealt with it as a crisis the whole time."
After leaving the private meeting, Vos would not budge on whether the legislature could take away Biden's statewide win, although he did tell reporters he thought there was fraud in the 2020 election.
"I think we should focus on the solution, which is new governor, a new attorney general, the ability to have, as we move forward, solutions that can actually become law, as opposed to ideas which, again, are totally untested, never been done in the history of our country," Vos said. "We can't have a legislature decertify an election."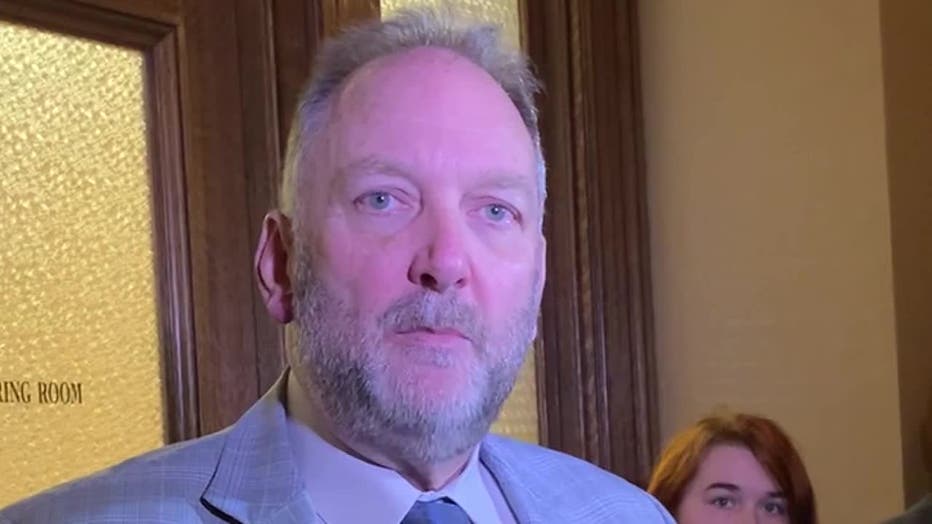 Agreeing with Vos, was the conservative law firm the Wisconsin Institute for Law and Liberty (WILL) – which conducted its own investigation into the 2020 election.
"It can't be done," said WILL's Rick Esenberg on The Jay Weber Show. "The legislature makes the law. It does not adjudicate whether the law has been followed."
Democrats criticized the Vos meeting. 
"He's spending his time meeting with conspiracy theorists trying to undermine the long ago decided 2020 election, an election won fairly and freely by President Biden," said Chris Walloch, executive director of A Better Wisconsin Together.
Gableman's report added that the legislature's action would not change who the president is, nor would it have any legal consequence on its own. In the end, it would be a symbolic move for the state, one the legislature's top elected leader rejected.