Wisconsin Center's COVID-19 vaccination site will close May 28
MILWAUKEE - As Wisconsin gets closer to breathing a sigh of relief in the pandemic, larger community vaccination sites, like the Wisconsin Center, will become a thing of the past.
Health officials say vaccinations at the Wisconsin Center will end on May 28th.
"Four million doses down and about another three million doses to reach 80% community immunity," DHS Deputy Secretary Julie Willems Van Dijk said.
"We've always known at the beginning when you had lots of people who wanted to be vaccinated very quickly larger community-based clinics were the best option," she said.
A Milwaukee Health Department spokeswoman tells us the reason for the closure also has to do with the end of federal assistance.
She says the Wisconsin Center has been averaging approximately 2,000 vaccinations every day.
State health officials say vaccine demand is expected to decrease soon.
"As we get more thousands of people vaccinated there's fewer to be vaccinated and that's why smaller settings will be more appropriate," Willems Van Dijk said.
At the end of May, vaccination efforts in Milwaukee will be moving more towards the northwest and the southside health centers.
"Integrating vaccine into the daily flow of your regular health care when you think about it, that's where we get vaccines all the time," she said. "The majority of flu vaccines are given at your doctor's office or at your local pharmacy."
State health officials announced there's also a new tool the public can use called VaccineFinder to help people easily locate available vaccine providers in their area.
"Our friends at the City of Milwaukee Health Department will continue to monitor the need," she said.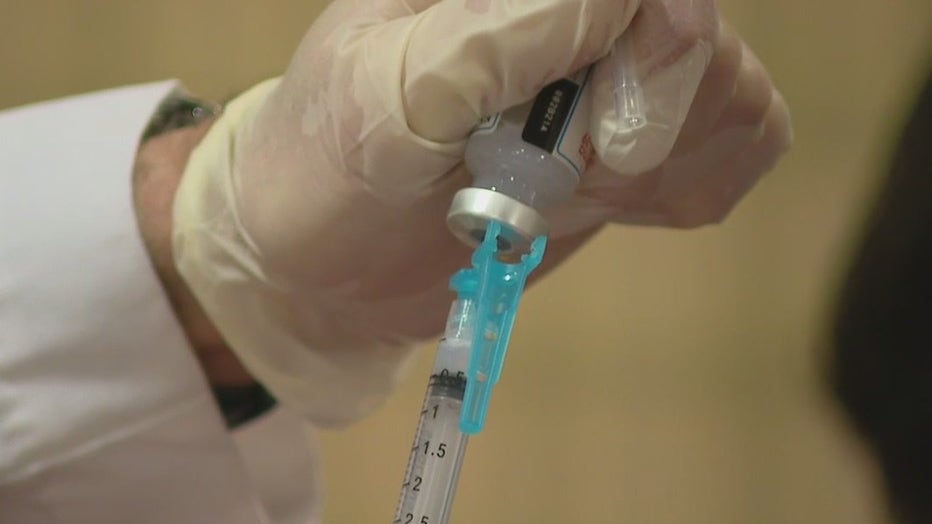 Open to all who live, work, or study in Wisconsin. Hours: Monday – Saturday 9 a.m. - 6 p.m., Sunday 9 a.m. - 4 p.m.
Call the COVID-19 hotline for more information 414-286-6800 or visit milwaukee.gov/covidvax.
FREE DOWNLOAD: Get breaking news alerts in the FOX6 News app for iOS or Android
The Northwest and Southside Health Centers began their walk-in vaccination clinics on Monday, April 19 and these sites will continue for walk-in vaccinations after the Wisconsin Center site closes.