West Allis Bug n Out shooting, 12-year-old killed over glasses: complaint
WEST ALLIS, Wis. - Prosecutors charged Lawrence Griffin, 17, in the shooting death of Ronnel Smith, 12, during a birthday party at Bug n Out Lounge in West Allis Feb. 25.
Griffin made his first appearance in court in the case on Saturday, March 11. Cash bond was set at $250,000. Griffin is charged with first-degree intentional homicide, use of a dangerous weapon; first-degree recklessly endangering safety, use of a dangerous weapon and possession of a firearm by a felon.
The owner of Bug n Out Lounge said it happened during a 17-year-old girl's birthday celebration in the hall upstairs – a separate venue from the bar.
Prosecutors say the shooting happened after the accused tried to take the victim's designer glasses. Smith was killed, and a 17-year-old was hurt.
"I read this complaint, and I do find probable cause," said Grace Flynn, court commissioner.
Ronnel Smith, Lawrence Griffin
According to the criminal complaint, Griffin tried to snatch a pair of designer glasses from Smith during the birthday party at Bug n Out Lounge. Prosecutors say after a confrontation, Griffin pulled out a gun and chased the boy before firing the gun. Police said the 12-year-old died at the scene and Griffin ran off. 
SIGN UP TODAY: Get daily headlines, breaking news emails from FOX6 News
On March 3, the complaint says an unrelated police chase ended with officers arresting Griffin and recovering a gun. Prosecutors say the gun matched the weapon used in the West Allis bar shooting.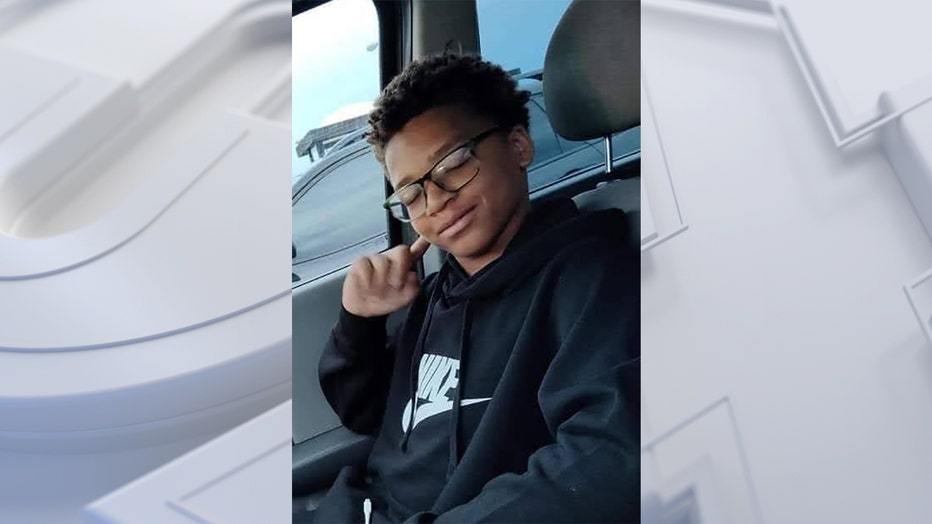 Ronnel Smith (Courtesy: Aquita Sisson)
"He has a significant record, was on felony probation at the time of this alleged offense," said Thomas Hasle, prosecutor. "He has four adult convictions, six adult read-in convictions, six juvenile adjudications."
"He's 17, has a tenth-grade education," said Andrew Joel Golden, defense attorney. "He's lived in Milwaukee his whole life. His family is here."
Prosecutors say witnesses identified Griffin during a photo lineup.  
If convicted, Griffin could be sentenced to life in prison.