Ice storm We Energies power outages hit Racine, Kenosha counties
MILWAUKEE - A winter storm pushed through southeastern Wisconsin Wednesday, Feb. 22, knocking out power for thousands of We Energies customers, especially in Racine and Kenosha counties. 
As of 9:30 a.m. Thursday the We Energies Outage Map showed more than 49,000 outages in southeast Wisconsin.
Brendan Conway, spokesman for We Energies, said 95% of customers had power restored by Thursday night, with full restoration anticipated by noon Friday.
With no power, Lucas Marinello took note of all the ice in Burlington.
"I consider myself pretty coordinated, and I'm out here ice skating," said Marinello. "It's just covered every aspect, every piece out here, whether you realize it or not."
Racine and Kenosha counties were hit hard by the ice storm that brought heavy snow to other parts of the state.
"It's almost like laminate," said Marinello. "It's like, an entire casing."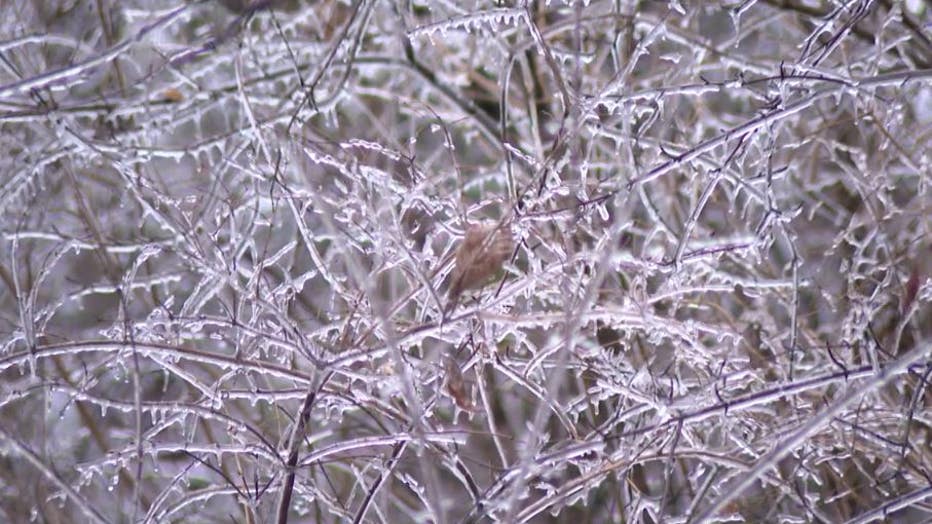 The ice storm knocked out Marinello's power on Wednesday night.
On Thursday, he tried to work from home. With no outlets and a lot of blankets, he said it was a stressful day.
"Nobody wants to have the adult snow day that people think is going on, so everybody's trying to do what they can," said Marinello.
We Energies said Walworth County was also hard hit. Conway said crews were dealing with downed trees and power lines.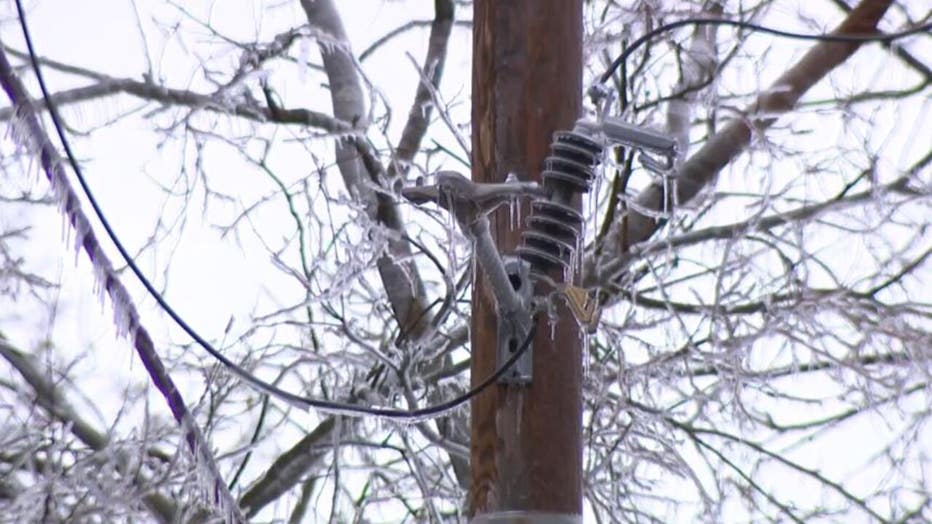 "We're seeing lots of damage to the entire distribution system, and as we're going around, taking down trees, fixing things, more trees are falling on to it, so it's taking a while," said Conway.
We Energies brought in workers from Green Bay and Kansas to help restore power. With 100 power lines down, they said roughly 90,000 customers were affected.
"This was just a nasty ice storm," said Conway. 
Susan Jensen was also in the dark in Racine County Thursday.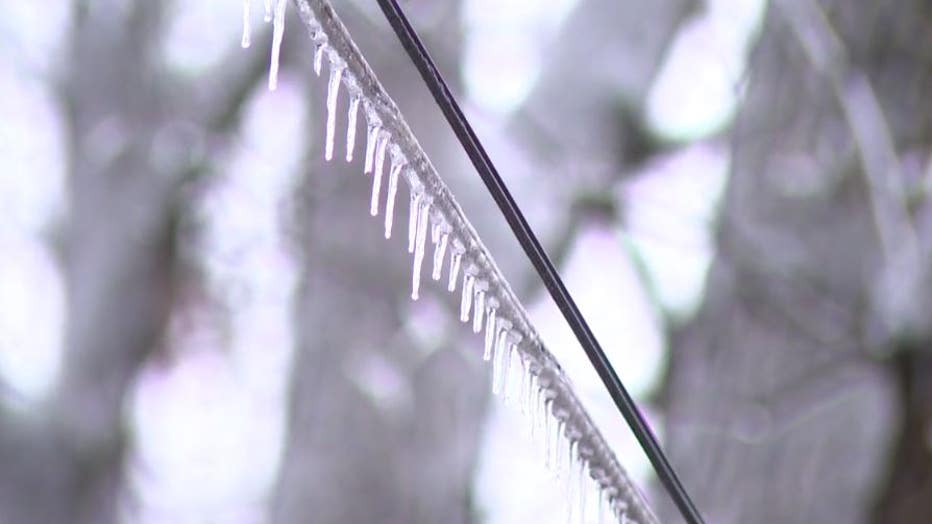 "It is 54 degrees in my house right now," said Jensen. "This has been really nerve-wracking because nobody expects that they're going to be without power that length of time."
RELATED RESOURCE: Racine County Warming Centers (A Kenosha County warming center at the Kenosha County Center at 19600 75th Street in Bristol was set to open started Thursday night at 7 p.m. A warming center was to open in Walworth County at the Walworth County Health and Human Services building at 1019 Highway NN in Elkhorn starting at 6 p.m. Thursday.)
If your power is out, you should avoid any downed wires. We Energies officials say you should stay 25 feet away from them and report any downed wire to We Energies or law enforcement immediately. 
SIGN UP TODAY: Get daily headlines, breaking news emails from FOX6 News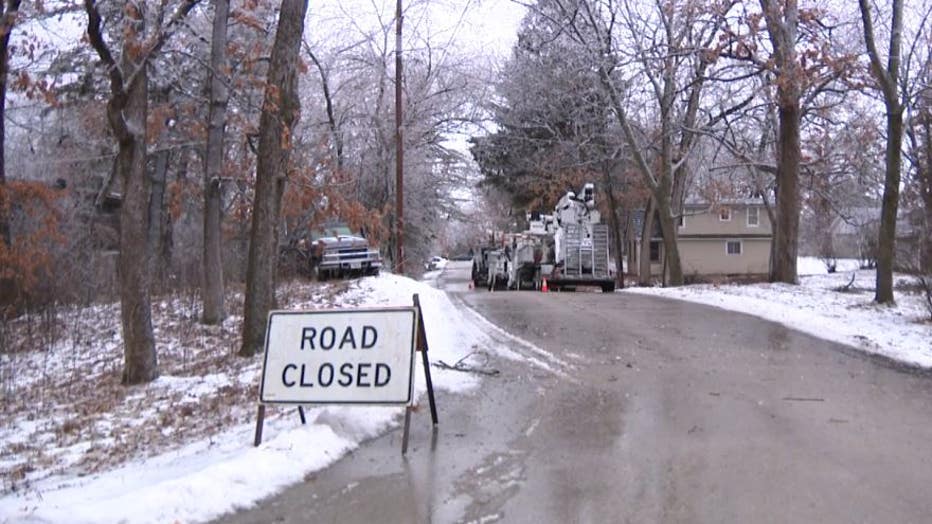 As for your outage, the best thing you can do is contact We Energies at 800-662-4797 to report your outage. They will then send you updates as your outage is resolved.