Waukesha Memorial Day Parade returns; traffic barricades in place
WAUKESHA, Wis. - The Memorial Day Parade Monday, May 30 was Waukesha's first parade since November's Christmas Parade attack.
The parade took on a different feel and tone, but Waukesha police called this the safest parade the city has ever hosted. 
Waukesha purchased protective barriers in April for $800,000 with pandemic relief funds. The barriers debuted at all major intersections, aimed at preventing another tragedy.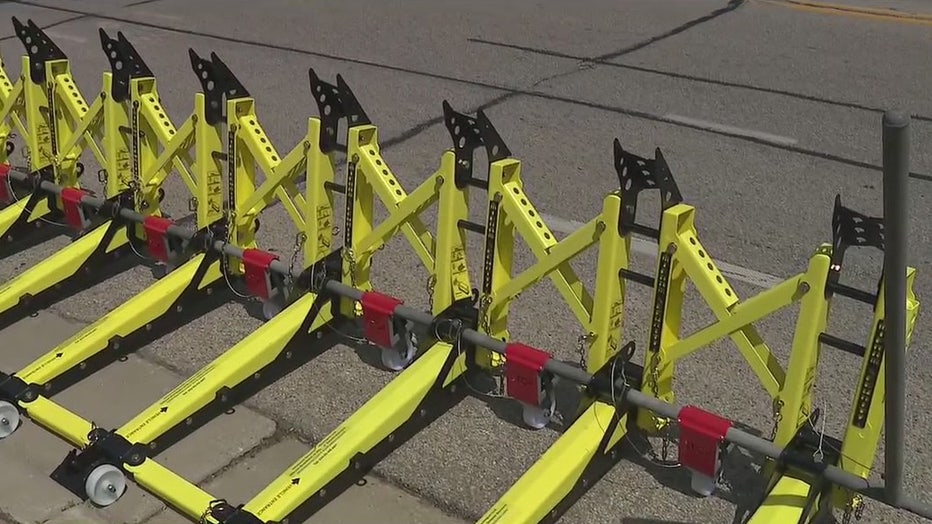 Protective barriers for parades in the City of Waukesha
SIGN UP TODAY: Get daily headlines, breaking news emails from FOX6 News
Another change Monday was a show of unity. During the Christmas Parade, all three of Waukesha's public high schools marched separately. At least four members of Waukesha South's band were seriously hurt when prosecutors say Darrell Brooks drove into the crowd. On Memorial Day, all three schools marched as one.
Students from Waukesha West, North and South High School united as one marching band, the embodiment of "Waukesha Strong."
"That was my biggest motivator to come today," said Katie Albright, West alum. "As soon as I saw that, I thought, 'We have to be there.' If they can do it, we can do it, too."
Albright talked with her kids for weeks before making the decision to attend the Memorial Day Parade. The family was at the Christmas Parade in November.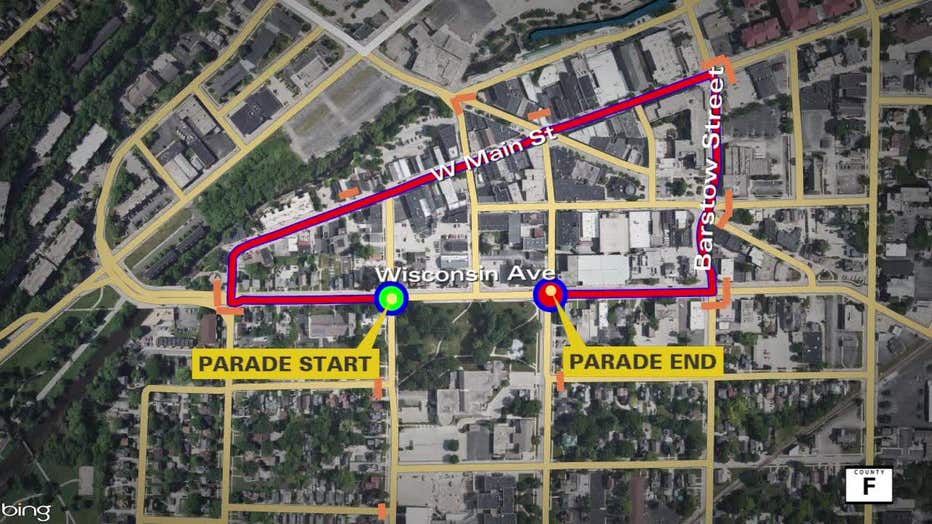 New Waukesha parade route
"We're going to try it," said Albright. "We want to jump right back into parades because we don't want them to be afraid forever."
Albright said her daughter's foot was run over during the Christmas Parade attack. Six people were killed and dozens of others were hurt.
The Memorial Day Parade had a much different ending.
"This is the safest parade Waukesha's ever had," said Waukesha Police Captain Dan Baumann.
The new barriers blocked traffic around a smaller, closed parade route. The $800,000 investment prevents any vehicle from entering and hurting people.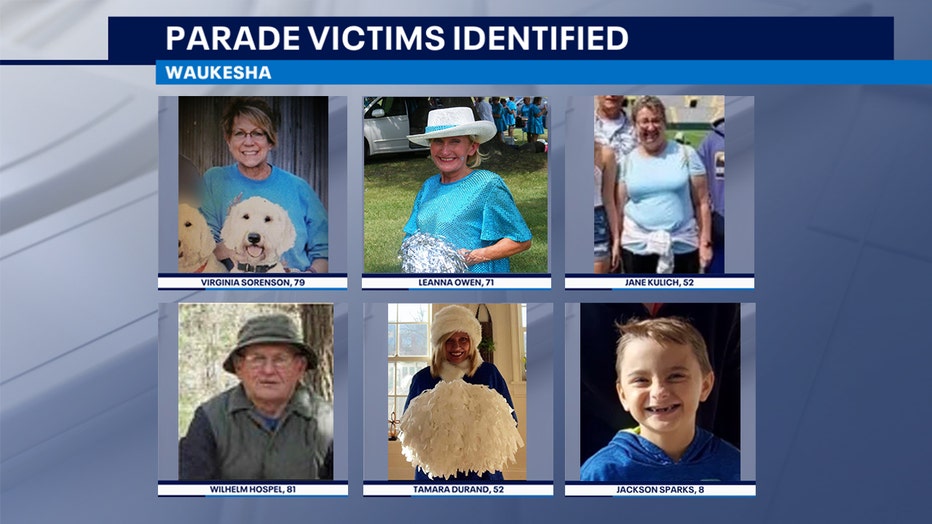 Waukesha parade attack victims identified
"Both overtly, you'll see us, and covertly, we have a covert response, too," said Baumann.
Cameras and drones monitored the crowd and adjacent streets. The fire department stationed a medical unit within the perimeter just in case. It all combined to give comfort to Albright's family so they could focus on what matters.
"Not every parade will be bad," said Albright. "We're going to make good memories today."  
You'll see the barriers again Friday, June 3 for the first Friday Night Live downtown street concert of the summer.
The next parade in Waukesha will be on the Fourth of July.