Threat to Waukesha West students, officials conduct 'staggered evacuation'
WAUKESHA, Wis. - Parents and students say the community is already going through so much after the recent Christmas parade tragedy.
The school principal got an email of a threat to students during the lunch hour.
School leaders say the decision to release students happened after speaking with the Waukesha Police Department.  
"They made all the kids stay in their class and then all the police showed up,"  said Tyreon Keith.
A Waukesha west student told FOX6 what it was like inside the high school upon learning of a threat to students.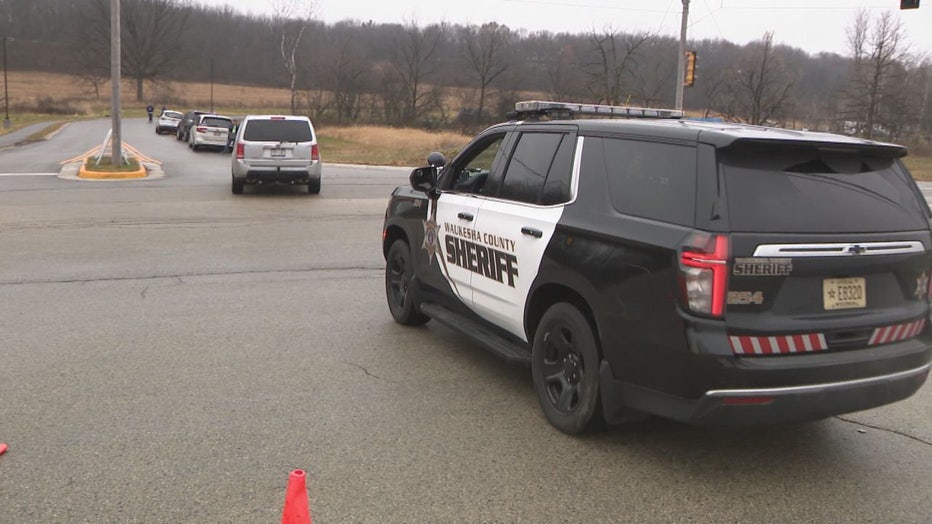 Police presence at Waukesha West High School over threat to students
"There's already a lot of other stuff going on in Waukesha, I'm just hoping nothing happens and just praying everything stays ok," said Keith.
Many students wore jerseys to show support for the youngest of the 6 people killed in the recent Christmas parade tragedy.
Jackson Sparks was laid to rest Friday.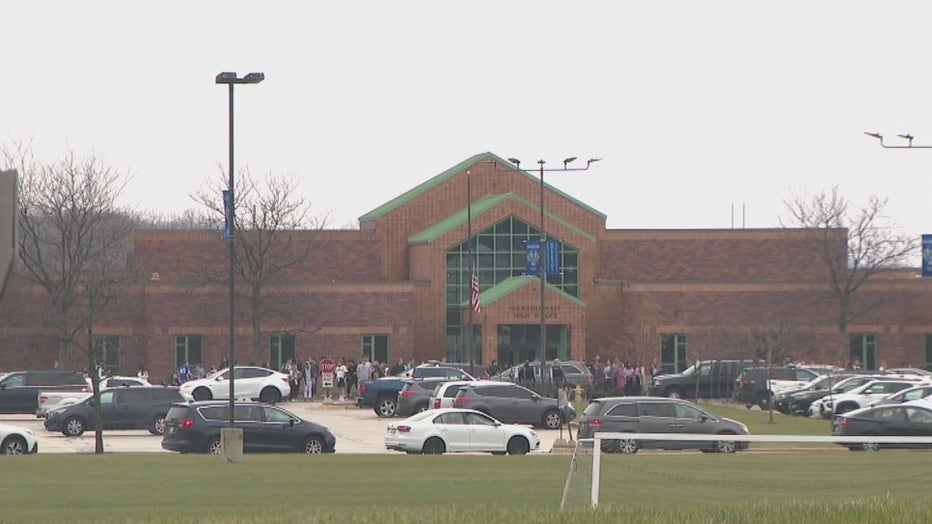 Waukesha West High School
The threat to students is also coming on the heels of the deadly high school shooting in the state of Michigan.  
One parent tells us how she learned of the threat.  
"She was in the restroom at the time of the lockdown, and she had texted me saying there is a sudden lockdown in place, and she feels scared," said parent Ranya Baldwin.
The staggered evacuation started with students who drive, followed by students who ride the bus.
Shortly after hundreds of vehicles lined up to pick up students.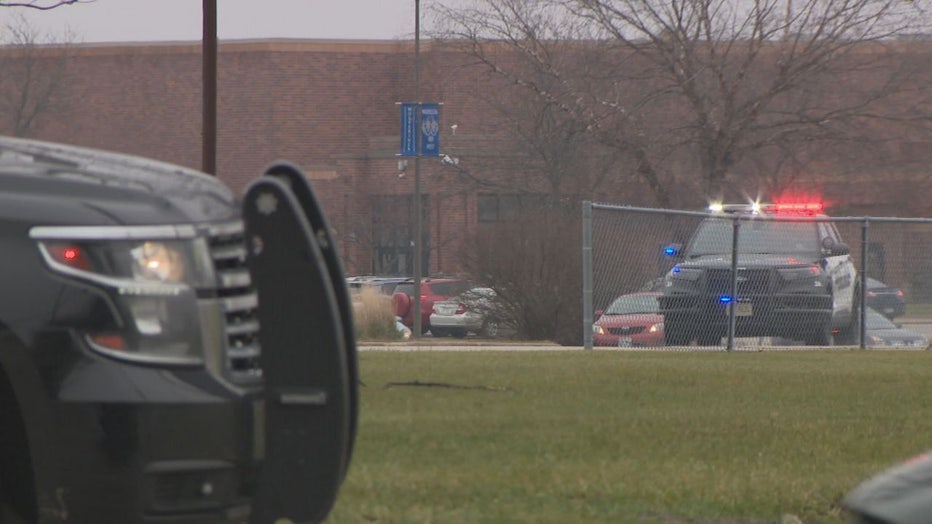 Police presence at Waukesha West High School over threat to students
Waukesha police assisted with traffic control.  
"He wore a jersey today to school, that was on my mind this morning," said parent Teri Iversen.
Parents are understandably anxious to see their children.
"I'll just give him a big hug when I see him," she said.
Some police responding to Waukesha West also had to rush to Waukesha South to respond to a school fight that required intervention from authorities.
Classes will resume at Waukesha West on Monday.
SIGN UP TODAY: Get daily headlines, breaking news emails from FOX6 News