Thompson won't give lawmakers control of UW's COVID policies
MADISON, Wis. - A little more than a week from the start of classes, a debate over masks and COVID-19 protocols at University of Wisconsin System schools could end in lawsuits.
In an op-ed Tuesday, Aug. 24, Interim UW System President Tommy Thompson said he has the authority to set such rules, not the Wisconsin Legislature. This, three weeks after the Joint Committee for Review of Administrative Rules voted along party lines to require the UW System to get its approval on COVID-19 mitigation plans as an emergency rule. They gave UW 30 days to comply.
Thompson said safety on campuses like UW-Milwaukee is his job, and he doesn't plan on yielding that power to the Legislature.
SIGN UP TODAY: Get daily headlines, breaking news emails from FOX6 News
Back on campus for his senior year, Daniel Dyer, an IT major, said while it's complex, he feels UWM is being responsible in requiring masks indoors and weekly COVID testing for unvaccinated students and staff.
C4795, 12:35;20  dd "I think, for the most part, people are just excited to get back in person," said Dyer. "As cases start to rise again, I think they do have a responsibility to, you know, do their part in controlling and containing the virus as much as they can."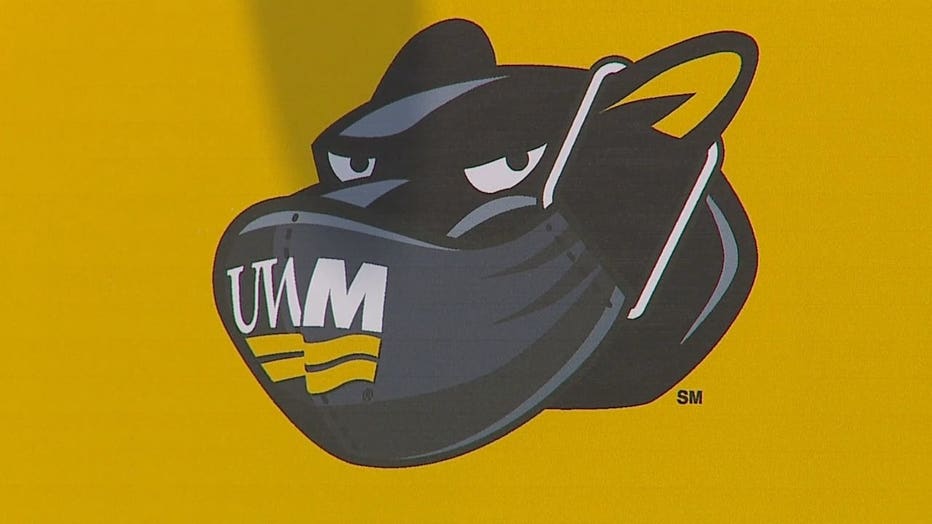 It's a sentiment echoed by Thompson Tuesday in response to the joint committee's attempt to curb his power.
"I am not going to abdicate my responsibility," said Thompson. "I'm opening up the university."
FREE DOWNLOAD: Get breaking news alerts in the FOX6 News app for iOS or Android
Thompson said state statute gives him the authority to make decisions related to health and safety. All 13 UW schools are now requiring masks, with varying testing requirements; a decision he said helps keep schools open.
"It's important for us to establish for the students, the faculty and the parents that we're gonna open up the University of Wisconsin, and we're gonna have 75% of our classes in person," said Thompson.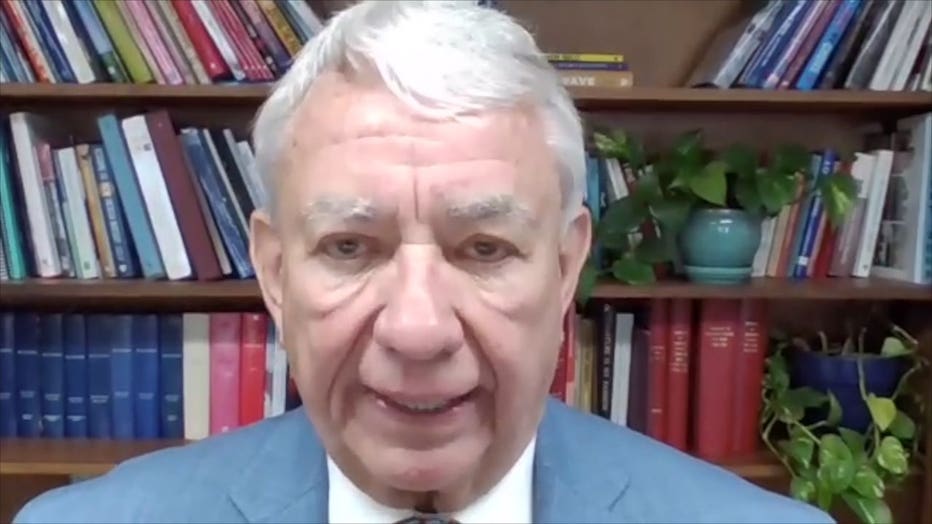 The former Republican governor's statements have been met with opposition from the committee. Co-chair and State Representative Adam Neylon issued a statement saying he respects Thompson, but disagreed on this matter, saying: "JCRAR has a responsibility to make sure that state agencies are following the law when issuing emergency orders. We have oversight responsibilities and must protect the rule of the law."
Neylon went on to say he will consult with his Republican colleagues before deciding how to proceed.
Thompson said he will fight this all the way to the Supreme Court if he has to, insisting case law and state statute favor the university.