Theodore Edgecomb trial: Jury hears 1st day of testimony
MILWAUKEE - The homicide trial of a man charged with shooting and killing a Milwaukee attorney is now underway. The jury of two men and 12 women was selected Wednesday morning, Jan. 19, opening statements were presented and testimony was underway by mid-afternoon.
Theodore Edgecomb, 32, is charged with first-degree intentional homicide in the September 2020 shooting death of Milwaukee immigration attorney Jason Cleereman. Edgecomb pleaded guilty to two bail jumping counts related to the case Tuesday morning.
Investigators say there was an altercation between Edgecomb and Cleereman on Brady Street prior to the shooting.
SIGN UP TODAY: Get daily headlines, breaking news emails from FOX6 News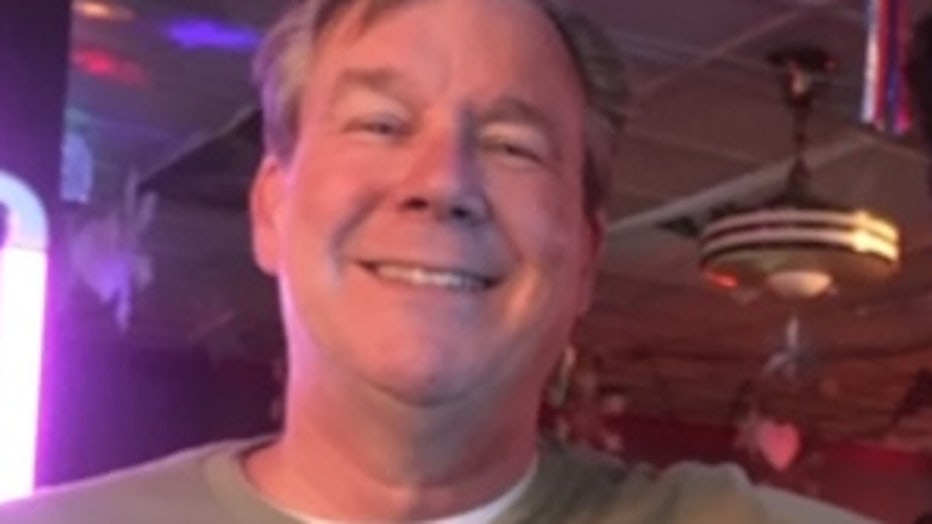 Cleereman, a Milwaukee immigration attorney, was the passenger in a car; Edgecomb was on a bicycle. Video shows Cleereman's vehicle following Edgecomb onto the Holton Street Bridge. The Milwaukee attorney hopped out, and Edgecomb shot and killed him. Edgecomb's defense team argues the shooting was self-defense and that his possession of a weapon doesn't prohibit their client from acting in self-defense.
The prosecution told the jury on Wednesday that the shooting of Cleereman was horrible and senseless, and that Edgecomb knew it – going on the run for months. 
Edgecomb has remained in custody since his arrest in Kentucky nearly six months after the shooting. He was out on bond in a domestic violence case at the time and ordered to not possess any weapons.
Again, Edgecomb's defense said it was self-defense, that Cleereman was the aggressor and that Edgecomb went on the run because he was afraid and trying to find a lawyer.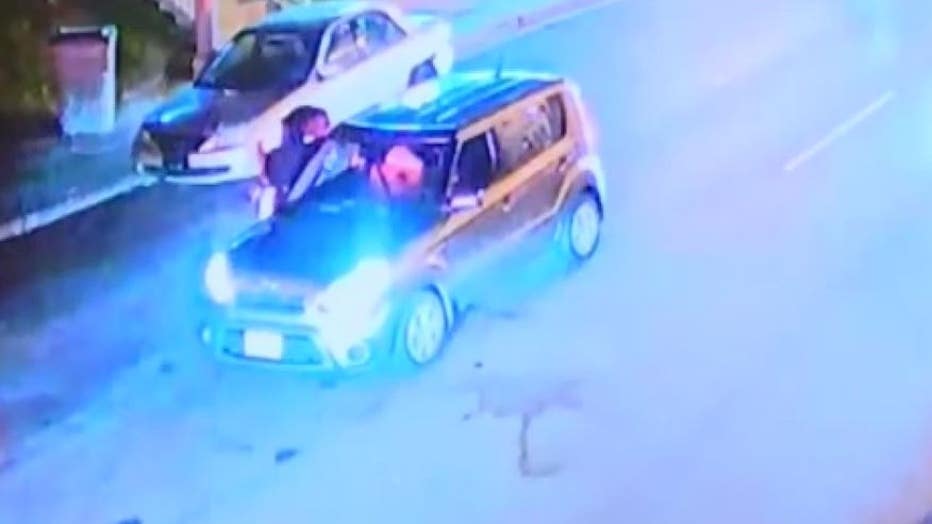 Prosecutors say there were three altercations between Cleereman and Edgecomb prior to the shooting – two of which were caught on camera. 
FREE DOWNLOAD: Get breaking news alerts in the FOX6 News app for iOS or Android
During opening statements, Defense Attorney B'Ivory LaMarr called into question Cleereman's wife's love for her husband – and said that it was the Cleeremans who stuck Edgecomb on a bicycle – and that prompted Cleereman to yell a racial slur, leading to Edgecomb punching Cleereman through the car window. 
Prosecutors say that's why the Cleeremans pulled over.
"He was getting ready to confront the defendant who had just pulled up on a bike, punched him in the face," said Grant Huebner, prosecutor.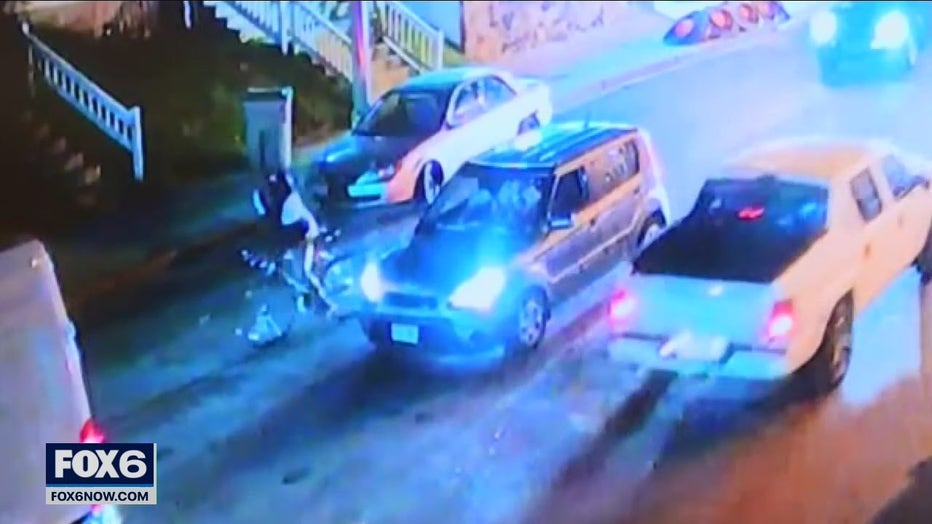 The defense says Edgecomb was the victim, saying Cleereman continued to call him racial slurs as he threatened his life.
"Welcome to the dark side," said LaMarr.
LaMarr admitted to the jury his client could not legally possess a gun at the time of this incident. 
"The evidence is going to show Mr. Cleereman was violently pursuing Mr. Edgecomb," said LaMarr.
The state pointed to Edgecomb vanishing for months before his arrest in Kentucky as consciousness of guilt.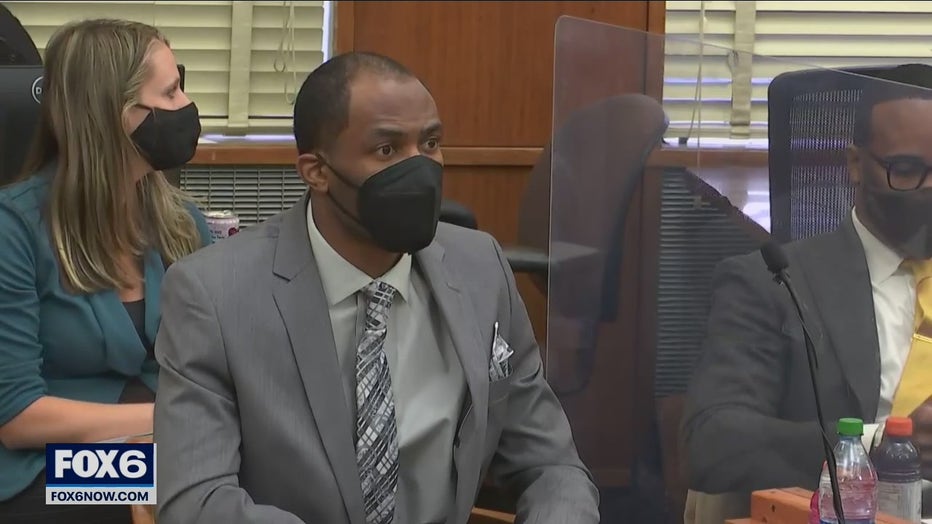 "He just pulled out a gun, shot him in the face and then he leaves," said Huebner, prosecutor.
On Wednesday, two witnesses took the stand for the state – a Milwaukee police officer who was one of several to arrive at the shooting scene – as well as a detective. 
During opening statements, the defense also raised questions as to why the video of the incident on Holton is only one minute and 34 seconds long. The prosecution offered an explanation with its second witness, saying because Edgecomb was on the run for six months, the full recording was no longer available.
"Typically, the relevant portion is what we save and record," said Alexander Klabunde, MPD detective.
We also learned Wednesday that Edgecomb plans to take the stand himself to tell his side of the story.
Testimony is expected to resume Thursday morning.