Theodore Edgecomb trial: Witness describes shooting as in 'cold blood'
MILWAUKEE - The Theodore Edgecomb homicide trial resumed Thursday, Jan. 20, as one of more than a half dozen witnesses taking the stand described the shooting of Jason Cleereman as in "cold blood." 
911 caller: "Man got shot in the head – Brady & Holton."
That 911 call was placed by Rodtrell Cameron. Cameron was behind the Cleereman vehicle as Edgecomb rolled up alongside.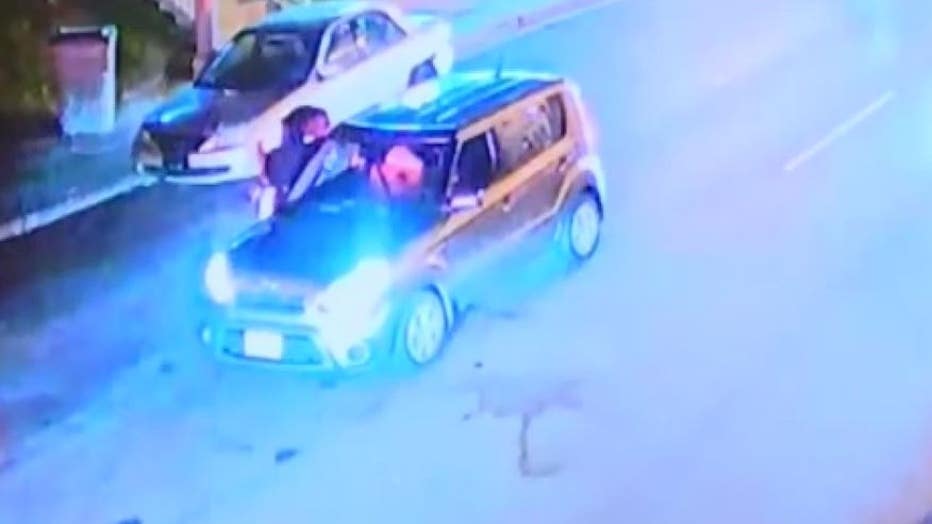 "There was a guy on a bike who rode up to the car in front of me," Cameron said. "Didn't know why he did it. Was a surprise."
Cameron followed the Cleeremans as they turned onto Holton. Jason Cleereman hopped out of the vehicle and jogged after Edgecomb. Cameron told the court Cleereman got into a boxing stance, facing Edgecomb.
"Pulls the gun, and then shoots the guy in the head," Cameron said.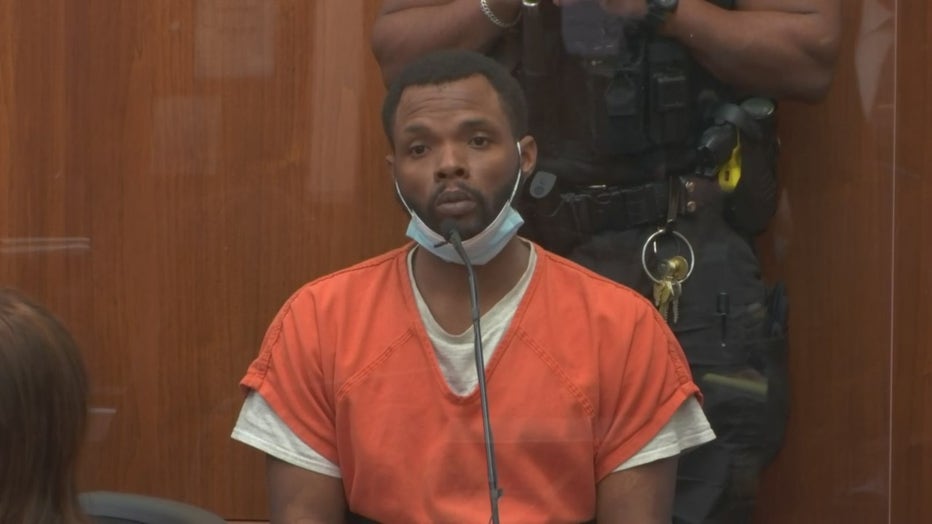 Cameron appeared in custody after a warrant was issued for his detention as a material state's witness. He called the shooting "cold blood" and could not see if there was anything in Cleereman's hand before he was shot. Cameron said he eventually circled back around and walked up to Cleereman's wife – who was on the phone with someone. Cameron said she was calm. 
SIGN UP TODAY: Get daily headlines, breaking news emails from FOX6 News
"I was hysterical," Cameron said.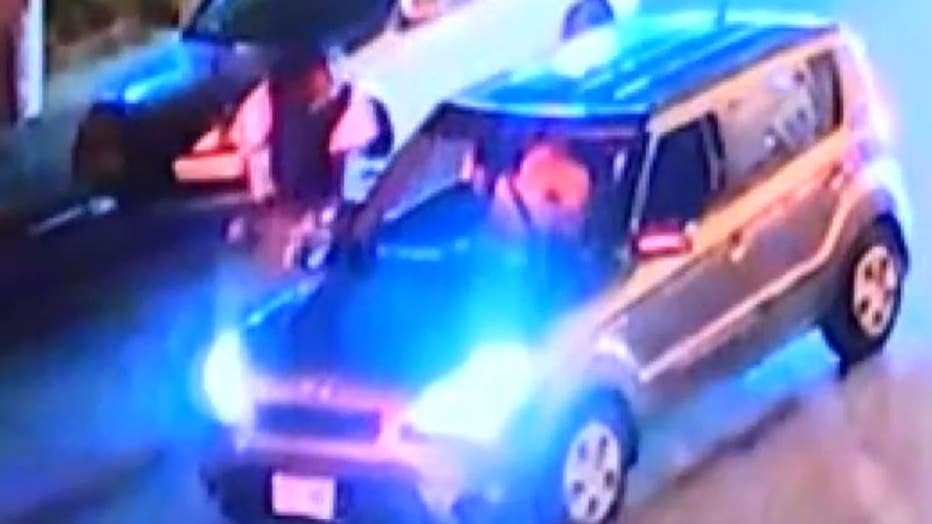 Cameron said Edgecomb did not appear afraid when he punched Cleereman in the car and could not hear anything said then or prior to the shooting, but Cameron said Edgecomb did appear afraid as the Cleereman vehicle turned after him.
On cross-examination, the defense questioned whether Cleereman did have a weapon. The same question was asked of the lead detective in the case.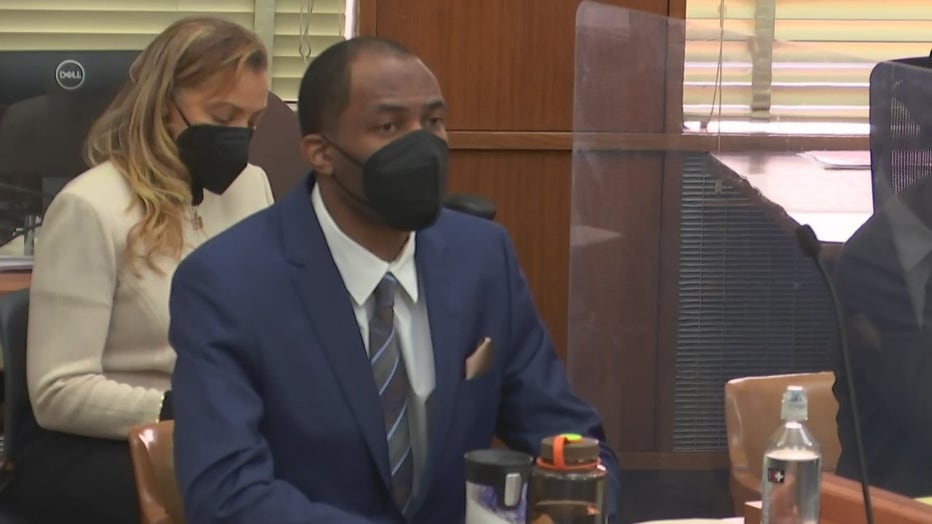 Two of the others who took the stand Thursday were outside Mangoes Cafe taking a smoke break on Sept. 22, 2020. What they could see of the shooting down the block and across Brady was a focus of their testimony.
"There was a guy riding a bike, and then there was a car following him," said Jose Perez.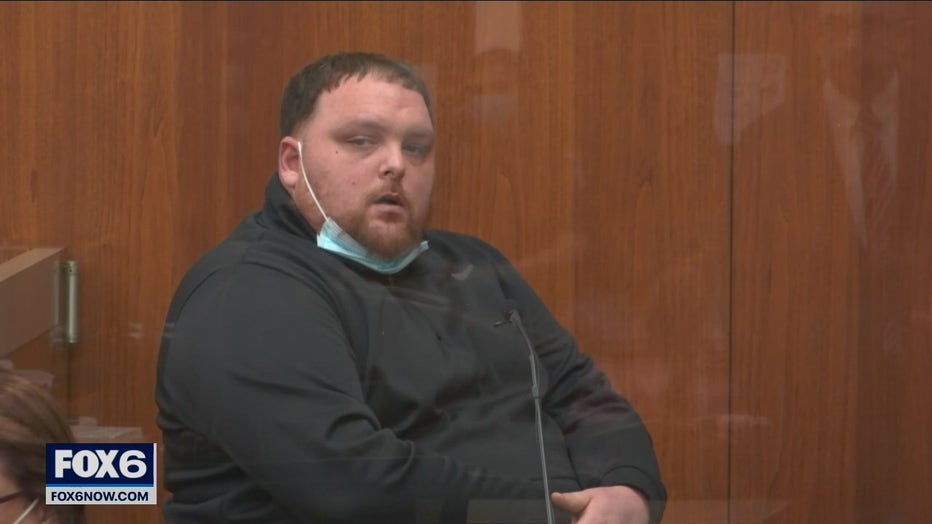 Perez described what he and his co-worker, Jeffrey Parr, saw in September 2020. It's what's also seen in pole camera footage from the intersection of Holton and Brady. Parr was asked what the bicyclist was doing. 
"Standing there. He really didn't move," said Parr.
Both sides asked for specific descriptions of how Edgecomb and Cleereman were acting.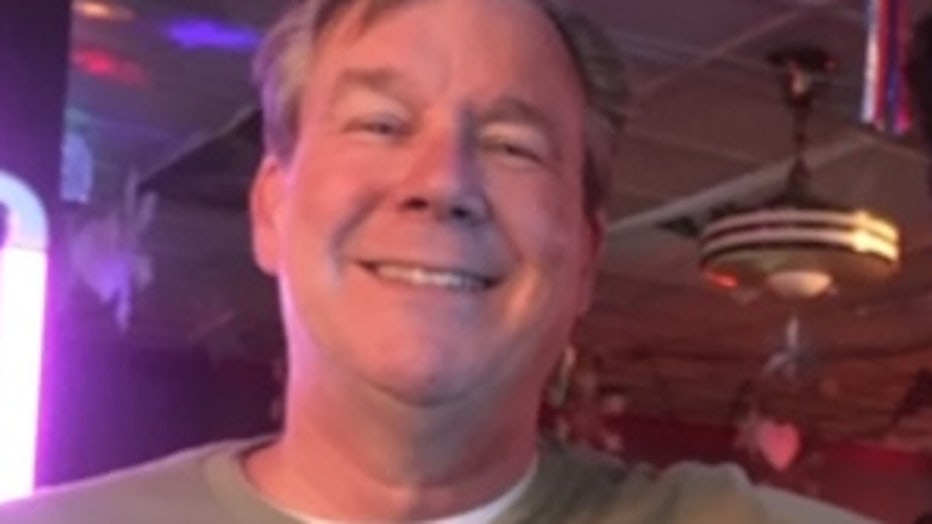 "The passenger kind of like, paces or walks kind of quick to stop him, or stop the guy, or whatever," said Perez.
Both Parr and Perez described Cleereman's motions as a quick walk. The defense pointed out Parr used the term "chase" when speaking to officers that night. 
It'll be up to the jury to decide who the aggressor was that night.
Edgecomb's defense team argues the shooting was self-defense and that his possession of a weapon doesn't prohibit their client from acting in self-defense. It'll be up to the jury to decide who the aggressor was that night. That jury consists of two men and 12 women.