Lawyers in Slenderman case to file arguments about Anissa Weier's release
WAUKESHA, Wis. - Prosecutors asked a judge Wednesday for time to file written arguments on whether a Wisconsin woman convicted of stabbing a middle-school classmate seven years ago to please internet horror character Slenderman deserves to be released from a mental health facility.
Anissa Weier, now 19, has asked Waukesha County Circuit Judge Michael Bohren for conditional release from the Winnebago Mental Health Institute in Oshkosh. Bohren sentenced her in December 2017 to 25 years in the institution.
Bohren held a hearing on the request Wednesday and prosecutors said they would like several weeks to prepare briefs on whether Weier should be released. Bohren gave them until March 26 to submit them and Weier's attorneys until April 9 to respond in writing. He scheduled another hearing for June 11.
Weier and her friend, Morgan Geyser, lured classmate Payton Leutner into a Waukesha park in 2014 following a sleepover. Geyser stabbed Leutner multiple times as Weier cheered Geyser on. Leutner barely survived. All three girls were 12 years old at the time.
Weier and Geyser told detectives they thought if they killed Leutner they would become Slenderman's servants. Weier's attorneys spent three years unsuccessfully trying to get her case moved to juvenile court.
In court, Weier spoke only to tell Bohren that she had enough time to talk with her attorneys and was satisfied with them. But in a letter, Weier wrote that she wants to be a productive member of society, which she can't be if still in custody.
"Miss Weier did prepare a written letter today," said Joseph Smith, attorney.
In the letter, Weier asks for forgiveness saying she's "sorry and deeply regretful for the agony, pain, and fear I caused not only to Peyton and her family but my community, as well."
In the letter, Weier takes full responsibility for her crime, her illness and wants to help others and the chance to pursue a college education, writing: "I am not saying I am done with my treatment. I am saying that I have exhausted all the resources available to me at the Winnebago Mental Health Institute. If I am to become a productive member of society, I need to be a part of society."
State law says a court shall grant petitions for conditional release unless there is clear evidence the person poses a significant risk of harm to themselves, others or property. Reports from court-appointed doctors who examined Weier are under seal. On Wednesday, Deputy District Attorney Tim Szczupakiewicz declined to question those doctors but requested Weier's letter be filed with the court to prepare arguments. He declined to comment after the hearing.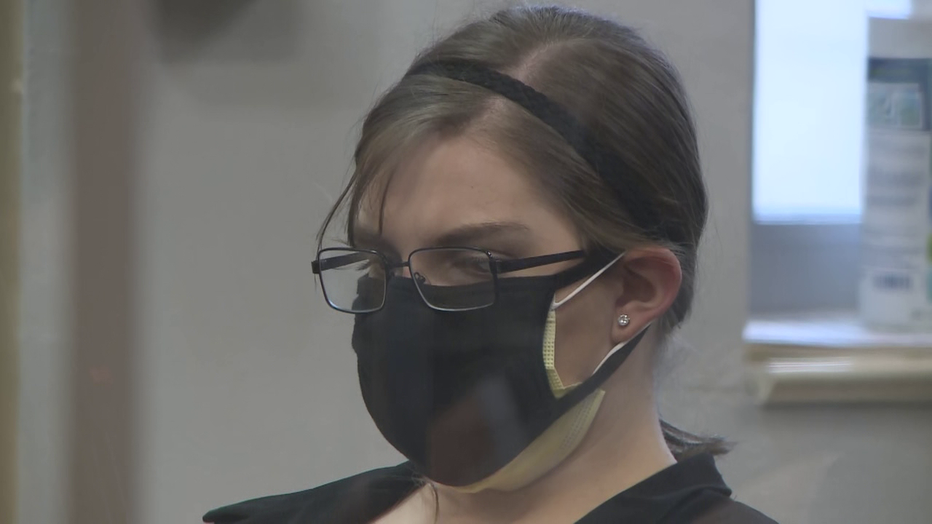 Weier's attorneys are optimistic about potential conditional release.
"Well, three doctors support her conditional release, so yes," said Maura McMahon, attorney. "She's basically done whatever Winnebago (Mental Health Institute) can offer and so to proceed forward in therapy — and in life — she needs to be working in the community."
FREE DOWNLOAD: Get breaking news alerts in the FOX6 News app for iOS or Android
If Bohren orders her release, Weier would be assigned state Department of Health Services case managers to track her progress until she's 37 years old, the length of her commitment.
Geyser is serving a maximum 40-year sentence at a mental health facility.