Summerfest's weekend lineup format underway, fans glad to be back
MILWAUKEE - The beating heart of a Milwaukee summer, Summerfest returned Thursday, June 23 – as did some of the Big Gig's most loyal fans.
Unlike the original format of 11 straight days last seen in 2019, the music festival will be held over the course of three weekends, Thursday through Saturday, this summer.
"Last year, we tried it in the fall which wasn't a real true test of it. We still believe in the format of the three-weekend policy," said Bob Babisch, vice president of entertainment.
READ MORE: Summerfest's Bob Babisch reflects on decades of musical memories
Summerfest officials say the format switch is due to feedback from fans. It helps book the bands, too.
"It gives us a great chance from the entertainment department, because now we have a three-week window, so more acts are coming through in that time period," Babisch said.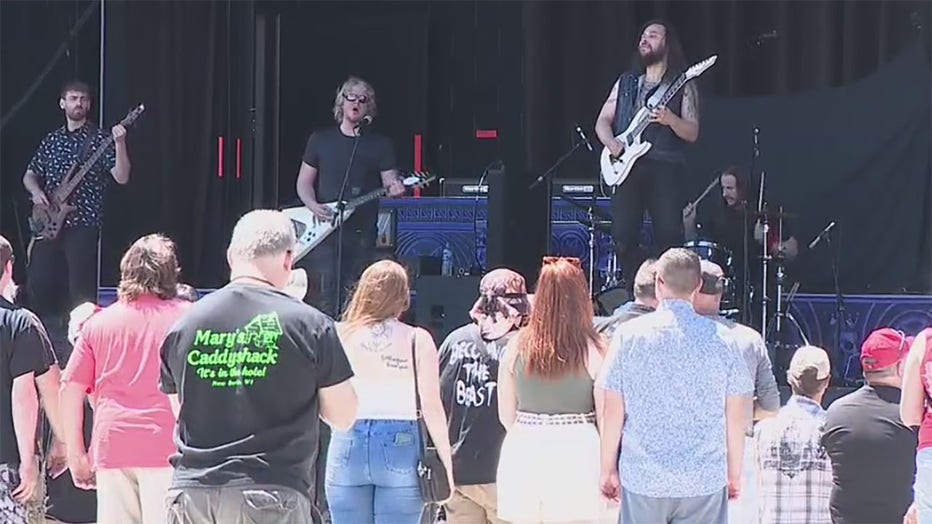 Summerfest opening day; June 23, 2022
The format also means employees are able to reset the park, festival officials said.
"I think it's great because it's going to bring so many (people) in, so it's going to be a lot more packed this year than it was last year," said Josh Wink of Germantown.
"I love the old format just because it was year after year. This is not a bad thing, I don't think, it's just different," said Sheila Starrett of McFarland.
SIGN UP TODAY: Get daily headlines, breaking news emails from FOX6 News
Fans who like the old format say that's because it was either less crowded or easier to travel.
"I would come up here for days and stay sometimes," said Shelly Gideon of Des Plaines, Illinois.
The majority of people who spoke to FOX6, though, love the Big Gig on the weekend and think it's more convenient.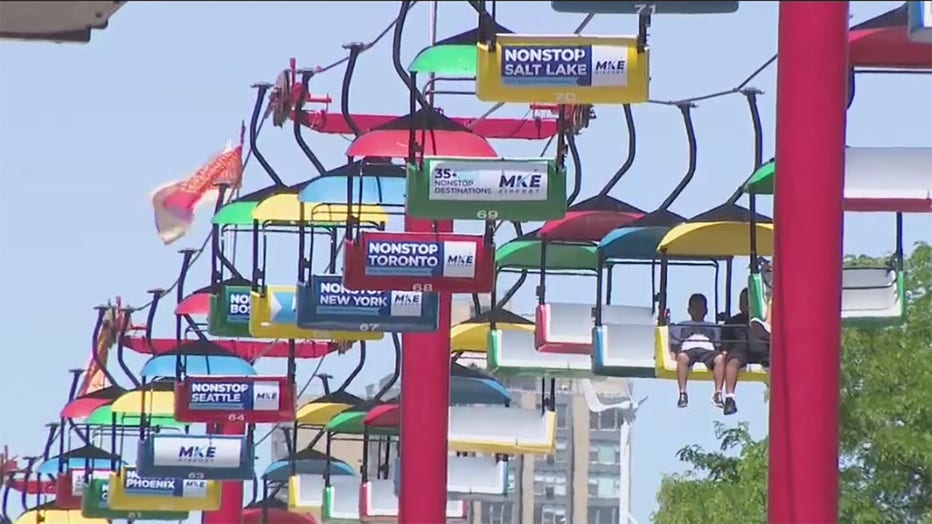 Summerfest opening day; June 23, 2022
"I work on the weekdays, so to be able to come to Summerfest on the weekends it's a lot easier for me," said Mason Connor of Germantown.
As the lakefront fills with music lovers for the next three weekends, festival-goers agree on one thing: It feels good to be back – in the summer. 
Festival officials said this will be a test run since last year's format was in the fall. Then, they'll decide what the festival will look like next year, but they hope to keep it this way.
Fans welcome tradition
Summerfest's opening day brings back sweet memories for some.
"I volunteered at Summerfest for 15 years," said Lynn Purpero.
"I live for opening day. I've never missed one except the first year," Diane Larsen said. "I had my wedding vows done here in 2000. I won a contest."
Fans can't pass up the music, food and fun.
FREE DOWNLOAD: Get breaking news alerts in the FOX6 News app for iOS or Android.
"Pretty much hitting all the draft beers. Major Goolsby – gotta have that burger. That's where I was headed to right now," said Tim Soczka.
"The corn and the music and the people – and it's a beautiful day," Debra Jones said.
As music filled the air, there was an appreciation in the crowd. 
"Just knowing I had fun, enjoying myself," said Charmayne Matlock.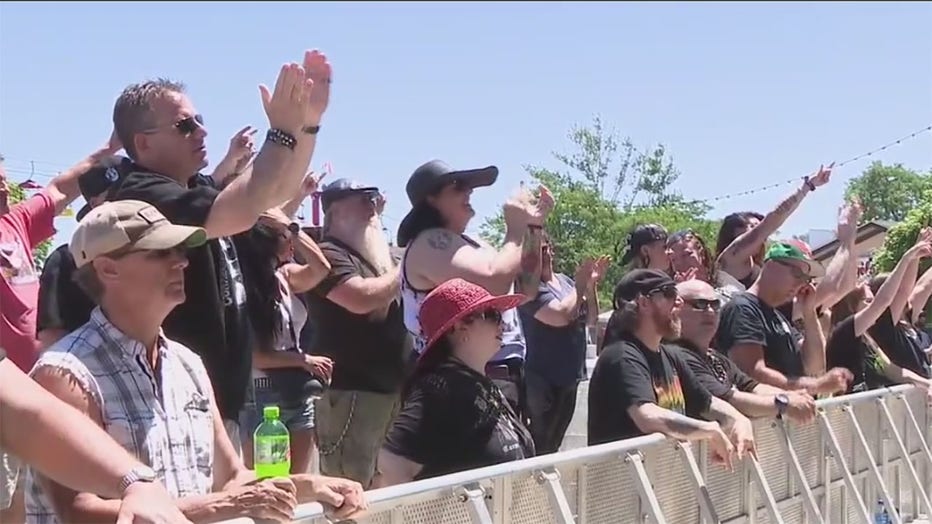 Summerfest opening day; June 23, 2022
"I like being around everybody. I like the energy. I love the energy actually," Callen Zhen said.
A family festival filled with celebration is being shared with future generations.
"I used to do this as a kid. It's good to show your kids, pass down things you did. Show them the same things," said Shannon Farrow.
Dozens of acts took the stages in full force Thursday afternoon. Bands broke things in as people prepared for the night's headline acts.
"Oh my God. It's so tremendous down here," said Tiffany Cross of Milwaukee. "The weather is great for this fest and the music, love the music."
Whether you're a little bit country or a little bit rock 'n' roll, the rhythm beat and lyrics drew in crowds from all over.
"We're from Taiwan, and we're here at Summerfest because we love music," said Shan Lee. "We love summer concerts, and we came to Summerfest like 20 years ago."
Whether it's their first visit or their 50th, it is the tradition and talent that continues to bring people back.