Summerfest vendors, performers, fans excited for return
MILWAUKEE - A music festival two years in the making, Summerfest returned Thursday, Sept. 2 with a few changes.
Even before Henry Maier Festival Park officially opened at noon, the excitement could be felt as musicians did sound checks and vendors set up.
Summerfest is a big driver of business for all parties involved, and some described the 2021 event as a big reunion.
"There's excitement in the air and lots of smiles on faces," said Curt Kluth with Saz's Hospitality Group.
The COVID-19 pandemic robbed festivalgoers of the Big Gig that so many have been waiting for. The 2021 twist on tradition came with added appreciation.
"It feels like everybody kind of appreciates it a little more after you don't have it," said The Listening Party's Weston Mueller. "Everybody is a little bit excited instead of just going through the motions."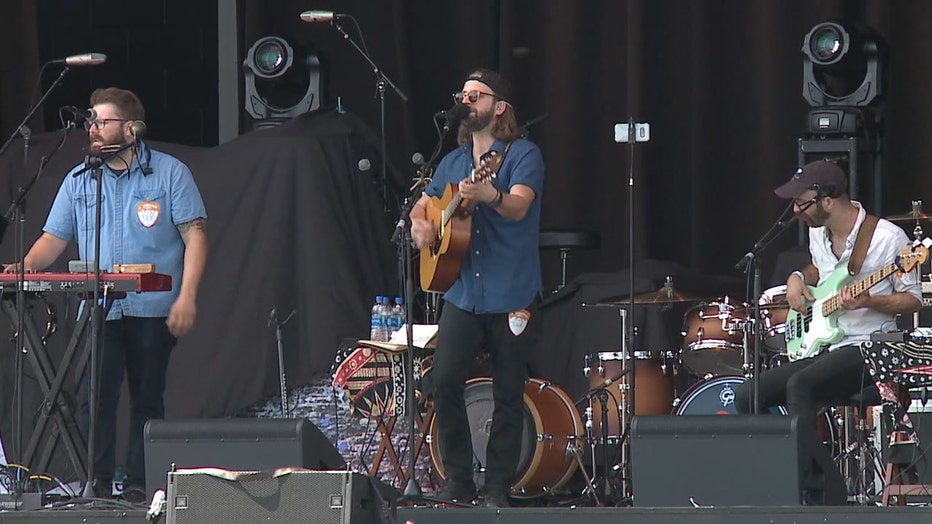 Weston Mueller (center) with The Listening Party performs at Summerfest.
The Big Gig is something local band The Listening Party looks forward to every year, and the same could be said for vendors who come year after year,
"Last year was really tough not having any festivals not only for our business but our morale," Kluth said.
SIGN UP TODAY: Get daily headlines, breaking news emails from FOX6 News
Saz's Hospitality Group has been at Summerfest for nearly 40 years. Not only is the festival a return to the festival park, it is a also reunion among vendors.
"It's just so great to high-five each other and shake hands and smile as we walk over the grounds," said Kluth.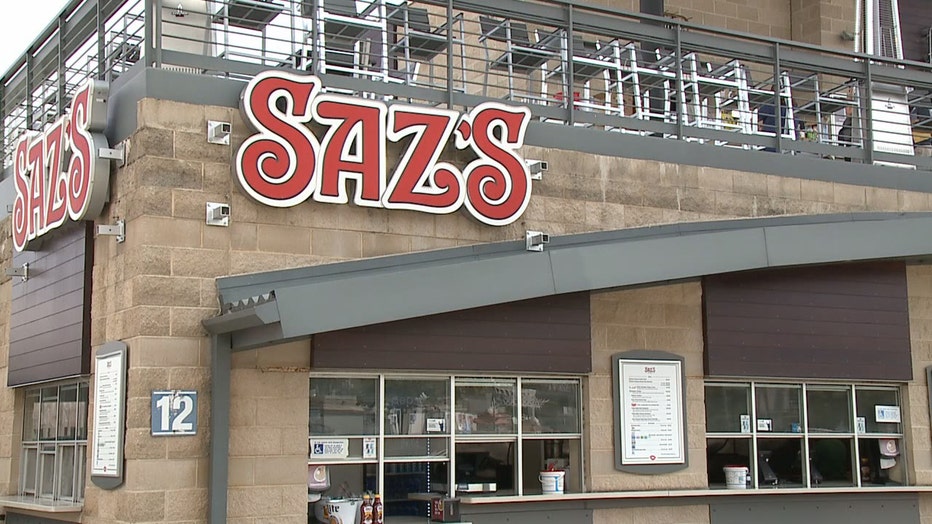 Music fans were also excited to see each other for the first time in more than a year.
"Everybody is skinny," said Glendale resident Chuck Meyer.
FREE DOWNLOAD: Get breaking news alerts in the FOX6 News app for iOS or Android.
Summerfest normally takes place in late June and early July, but the cooler September air was music to the ears of many.
"It's great to get out. The air is nice. It's not too crowded because you can enjoy everything," Bingham said.
Mary Long has been coming since 1968 and has seen it all.
"Last year was the only year I haven't been here since the start," Long said. "The variety of music, the fact that we bring in stars from all over."
Many vendors, including Saz's, are still looking for employees to work the rest of Summerfest. Information on Saz's positions can be found on their website.
COVID-19 entry rules
Attendees must provide proof of COVID-19 vaccination or a negative COVID-19 test result within 72 hours to enter.
"It wasn't a big deal at all. We got off the bus and we literally got in the line and it took one second and we were in," Tina McCaffrey said.
A standing ovation for a Milwaukee tradition, music once again connected a community getting life back to normal.
"We're doing the masks, and we got vaccinated only because we wanted to come to Summerfest," said Linda Bingham.
Masks are required for children under the age of 12 and rapid COVID-19 tests are available on site for $25.