River Hills pursuit ends in crash, 4 taken into custody
BROWN DEER, Wis. - Police say it's a miracle a crash in a construction zone right on the border of River Hills and Brown Deer Tuesday, Nov. 16 wasn't a whole lot worse. They say reckless driving is to blame and four people were taken into custody.
"It's something plaguing southeast Wisconsin right now," said Lt. Mike Gaynor, River Hills Police Department.
Reckless driving is the driving force, and Lt. Gaynor said no roads are immune.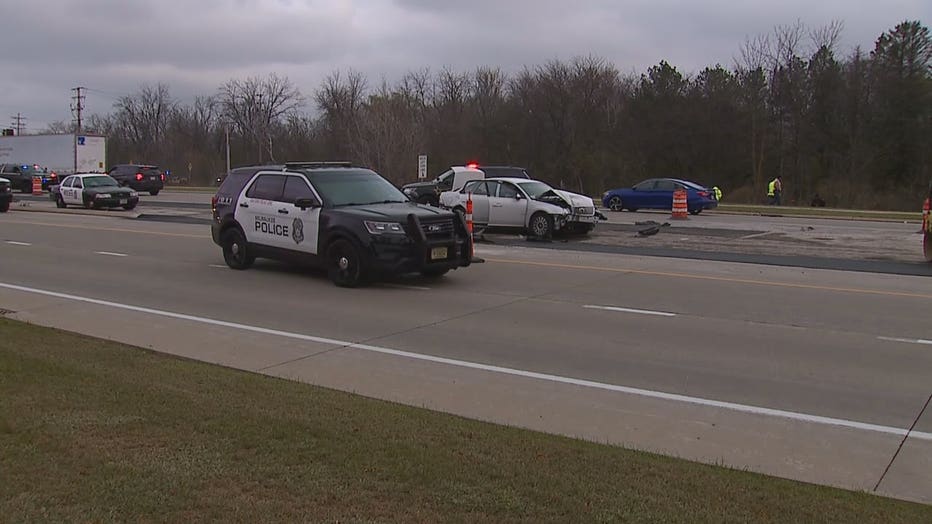 "Brown Deer Road is always going to be a high-traveled road," said Lt. Gaynor.
SIGN UP TODAY: Get daily headlines, breaking news emails from FOX6 News
The ones with orange barrels add an extra layer of risk. On Tuesday afternoon, Gaynor says a River Hills officer tried to pull over a car speeding down Brown Deer Road ahead of construction at Kildeer Court.
"The vehicle was traveling at such a high rate of speed that it would've been unsafe for our officer to try to catch up to it," said Lt. Gaynor.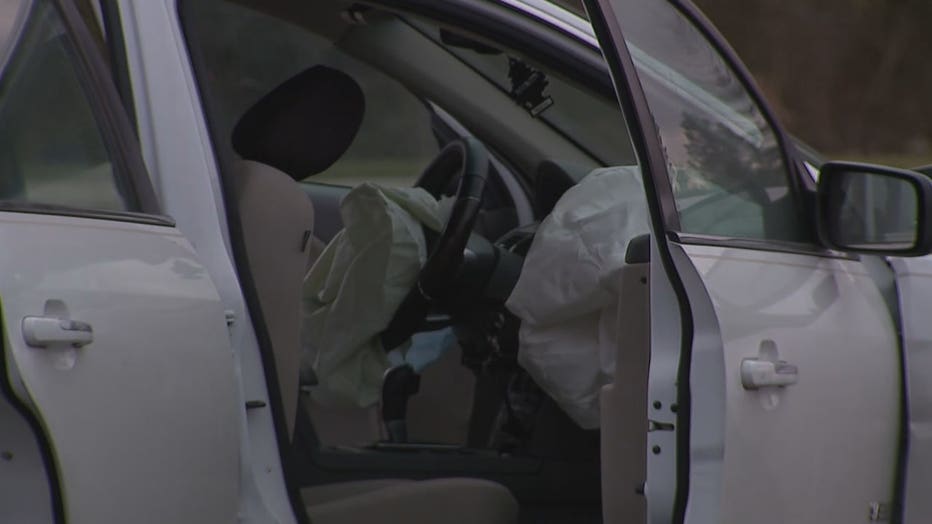 Police say the vehicle continued speeding, going west down Brown Deer Road, not only taking out a traffic light but hitting a construction vehicle with someone inside. The equipment took the brunt of the damage. Gaynor said the construction worker is OK.
"We were really, really lucky that nothing worse happened," said Gaynor.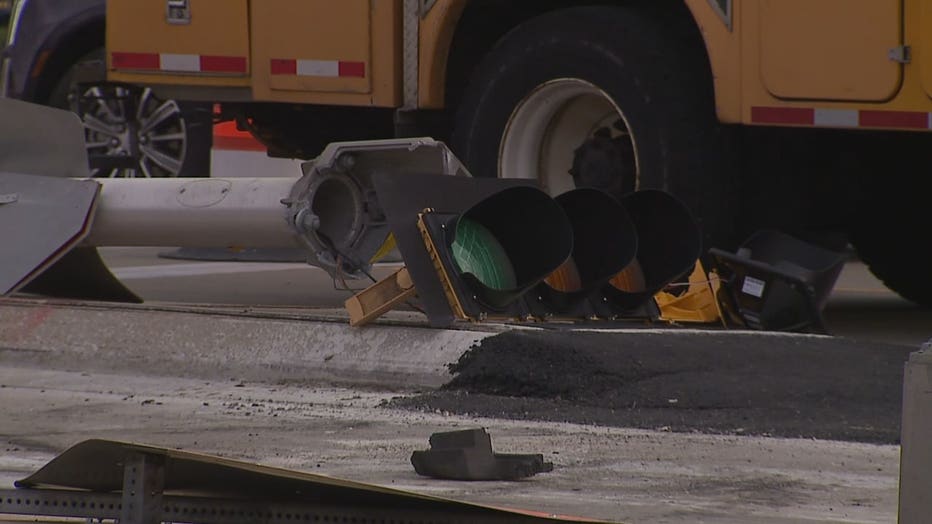 The vehicle had four occupants. One 24-year-old man stayed, but a 20-year-old woman and two 17-year-old girls ran away. They were found about an hour later with the help of Brown Deer police and a Milwaukee K-9.
"Consider how quickly the consequences of reckless driving can spread," said Gaynor. "It's not just their lives they're endangering but everybody around them."
River Hills police say the vehicle's four occupants aren't cooperating, and they're still investigating who was the driver. All are facing resisting and obstructing charges.