Reckless driving, violence: Milwaukee leaders field student questions
MILWAUKEE - When it comes to issues like gun violence and reckless driving, Milwaukee Mayor Cavalier Johnson gets lots of letters, but a recent batch prompted him to respond in person Tuesday, May 17. 
Questions like, how are you going to keep us safe, and what's the plan to stop reckless driving aren't new, but this time, they didn't come from a public meeting or town hall. 
Sixth-graders at Roosevelt Middle School are used to raising their hands, but on this day, their hands went up on issues affecting even Milwaukee's smallest. 
SIGN UP TODAY: Get daily headlines, breaking news emails from FOX6 News
"Yeah, at the shooting at the Deer District, my cousin got shot in his arm the other day, but it wasn't nothing severe and he's going to make a full recovery," one student said. 
"Recently, one of my sister's exs, he died from a shoot-out and everything," another student said.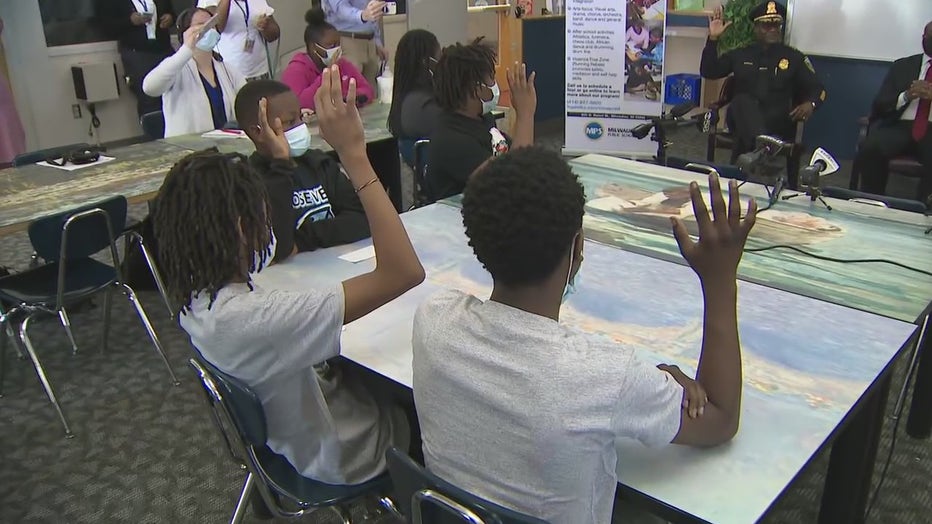 Students talked to FOX6 News with their parents' permission. They also talked to Mayor Johnson, writing letters detailing concerns about gun violence and reckless driving.
"I can't go to the park without thinking about something might happen," said one student.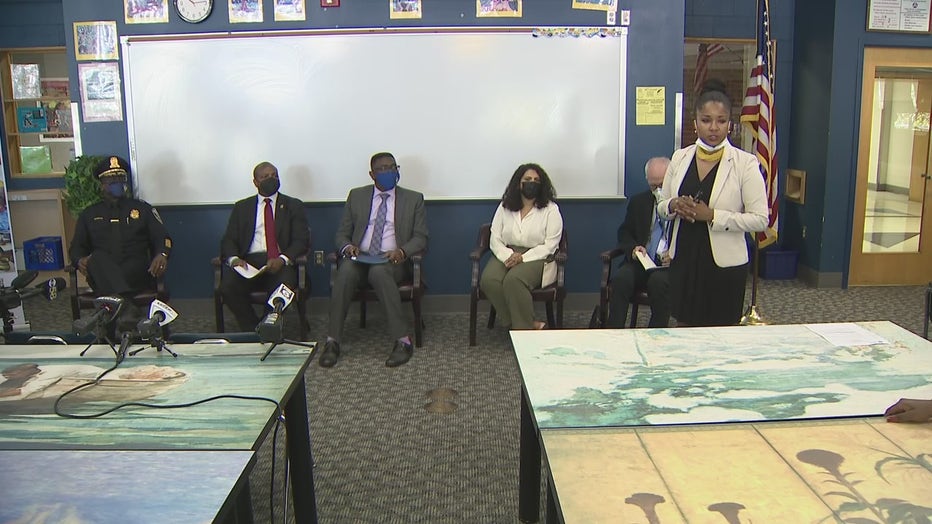 City leaders visit Roosevelt Middle School of the Arts
"As I said earlier in the year, the things that happen in the streets of Milwaukee affect everyone from police officers down to our babies," said Mayor Johnson. 
Chief Norman challenged students to speak up when they see wrong.
"What can you do? Make yourself count by having those discussions with those that want to engage in this dangerous behavior," said Norman. 
Students said they're ready to put their hands up, volunteering to be part of Milwaukee's change.
FREE DOWNLOAD: Get breaking news alerts in the FOX6 News app for iOS or Android.
"I would like people to stop getting guns because we don't really need them," said a student. 
Students said they want more meetings like this so they can get involved in the community and be that change.