14K Milwaukee reckless driving citations since February, police say
MILWAUKEE - A Milwaukee activist has collected more than 1,000 signatures calling for stricter punishment on reckless driving offenses.
Police have already tried to address this issue just this year. Since Feb. 24, the Milwaukee Police Department's Traffic Safety Unit has written more than 14,000 citations in an effort to curb this issue, but Tracey Dent says that's just not enough. He thinks stronger punishment could make a change.
At the intersection of Capitol and Fond du Lac, Dent said Milwaukee residents, especially on the north side, are tired of reckless driving plaguing city streets.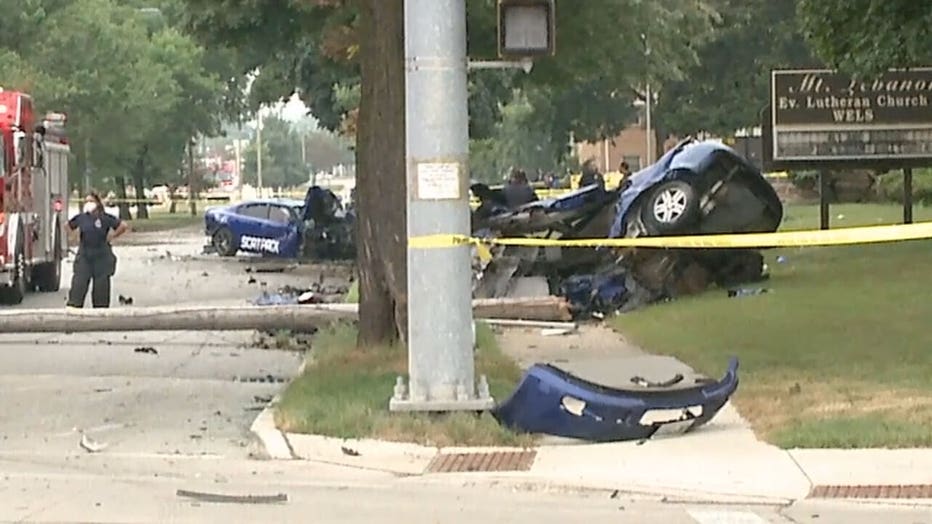 "People are being hurt, sent to the hospital," said Dent. "Children are dying, and what is being done?"
He says it's time to drive change and make the city a safer place to be.
FREE DOWNLOAD: Get breaking news alerts in the FOX6 News app for iOS or Android
"You got people who are afraid to drive," said Dent. "You got people who are afraid to even walk down the street."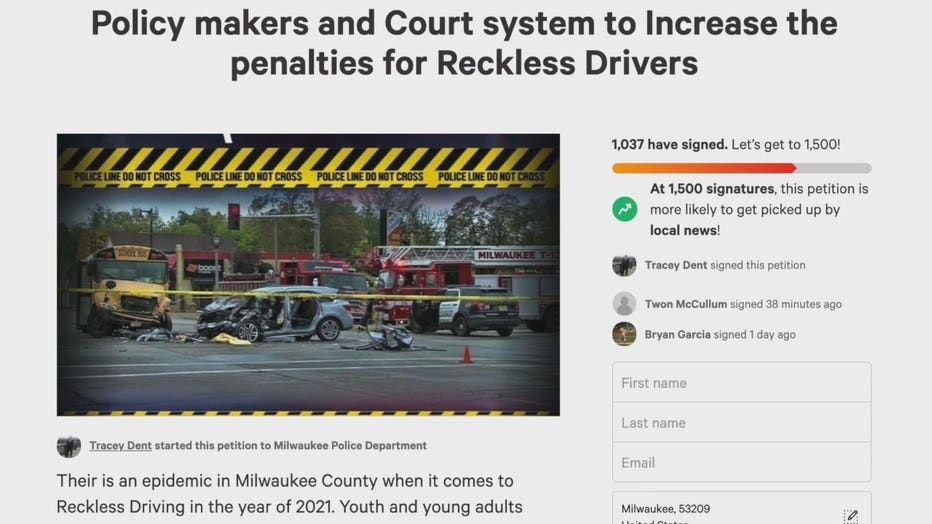 Dent launched an online petition in July calling on elected officials and the courts to increase penalties for reckless driving. In Wisconsin, the first offense is met with a fine between $25 and $200. Convictions after that carry a fine between $50 and $500 dollars and/or no more than a year in jail. It's stronger if the crash causes "great bodily harm" -- up to three-and-a-half years in jail and a $10,000 fine.
"It's called tough love," said Dent. "If they don't get that tough love at home, then the community has to give them tough love to show them that this is not what you're supposed to do."
SIGN UP TODAY: Get daily headlines, breaking news emails from FOX6 News
The calls come almost seven months after Milwaukee police unveiled its Traffic Safety Unit, targeting reckless driving based on traffic data. Of the unit's more than 14,000 tickets, 58% were for speeding.
Dent and supporters say solving this issue can't fall on police alone.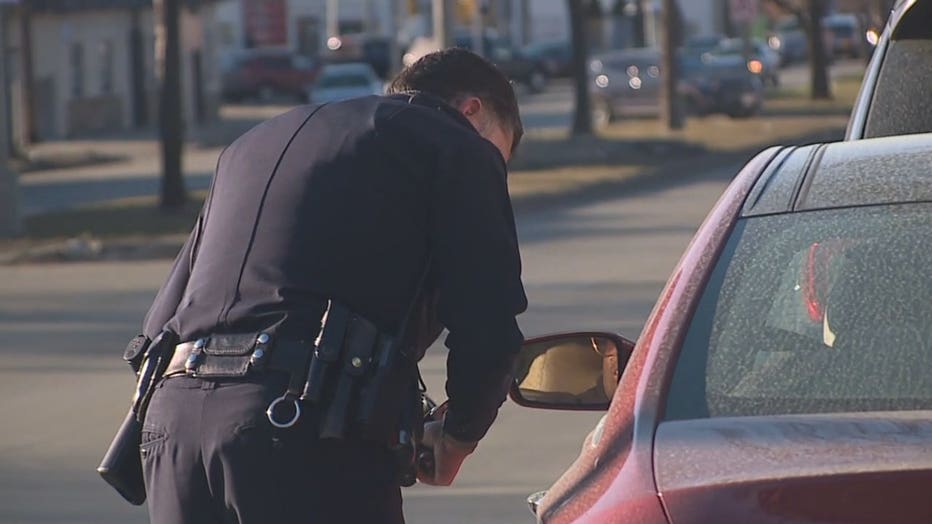 FOX6 News asked Milwaukee police about not seeing enough enforcement on the north side and still dealing with this problem amid so many citations. The department says it encourages residents to tell police where they see reckless driving happen to best meet the community's needs.
Reckless driving seen on video outside Milwaukee schools
Fed up with reckless driving, a neighbor shared wild video recorded outside Vincent High School in Milwaukee Tuesday, Sept. 14 as community advocates work to stop the problem.
The reckless driving after school has gotten chaotic, according to parents and neighbors. Viewer video from Tuesday near Vincent High School shows erratic maneuvers amid the sound of screeching tires.
"They're on both side of the street. Real bad," said Rozena, mother of a freshman. "It's dangerous because some of these kids are walking."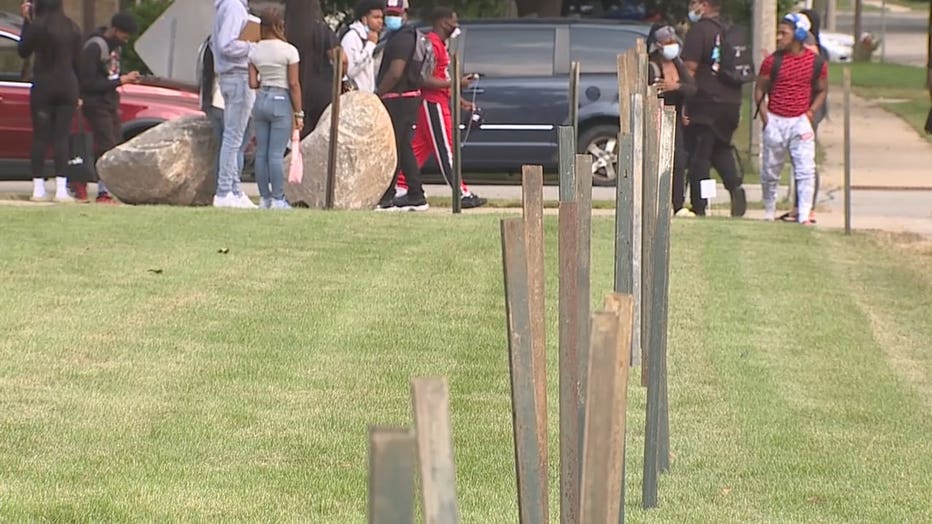 Rozena said the bad driving near school grounds has recently gotten out of hand.
It's hard to leave, basically, because the cars are driving too fast. They are driving too reckless," she said.
The school year has been plagued with similar scenes, with vehicles plowing through the lawn at Marshall High School weeks before the Vincent video was recorded. The district installed metal poles to prevent driving on the grass. Community advocates continue to work with police and schools to stop the problems.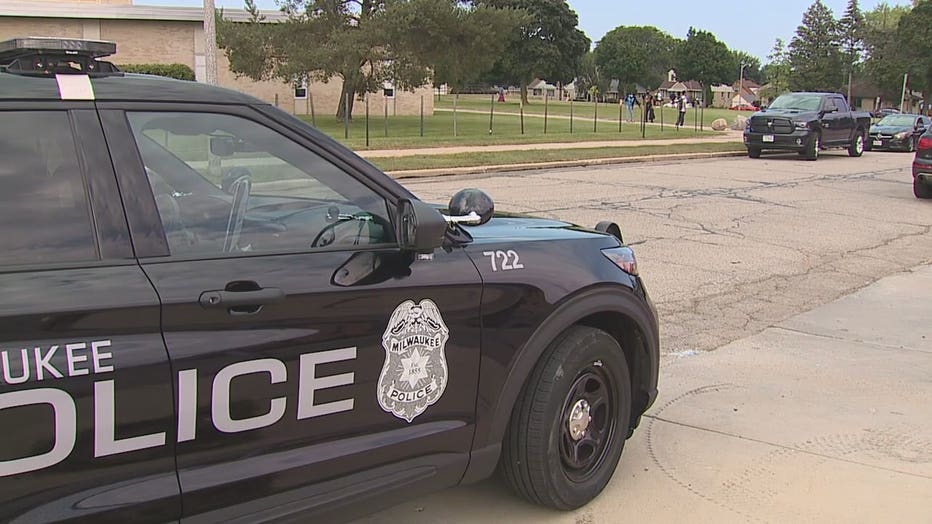 "I give a message to the kids: Stop driving reckless. Be safe. If you're going to drive, drive safe," she said.
FOX6 News did not see any wild driving after school on Wednesday. Milwaukee police did respond to the situation Tuesday.